One of the best ways to stop your child from drawing on the walls is to get them to draw on the walls!
Our top 10 picks of the best wallpapers, chalkboards and massive colouring-in papers will have your child inspired to focus their creativity where they can do no harm, and perhaps provide you with some colourful and contained interior decoration whilst they're at it.
Omy Design Wall Panel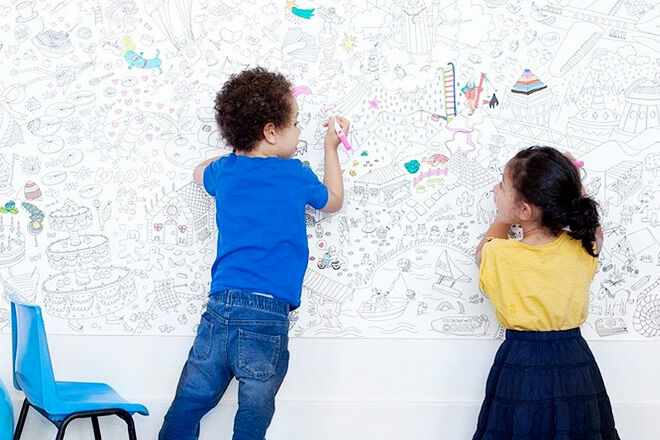 Omy Design giant colouring panels ($29.95) are like colouring sheets on steroids. These giant rolls of paper feature intricate designs and huge cityscapes that beg to filled in.
DearDiary "Scribble It" Wall Panel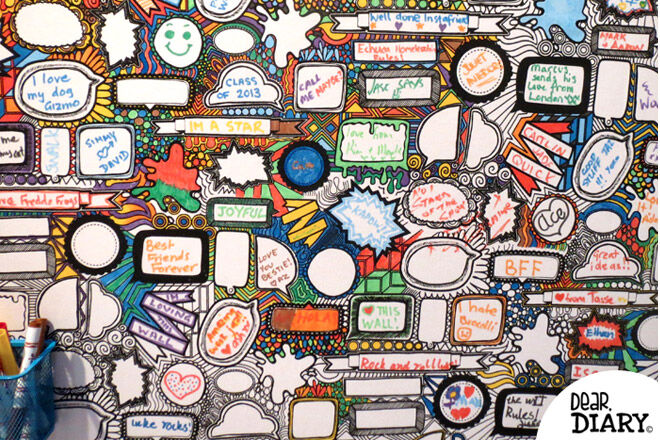 DearDiary "Scribble It" wall panels ($119.95) look and feel like traditional wallpaper, but are actually made of removable, self-adhesive wall sticker fabric, plastered with doodles and speech bubbles perfect for messages and colouring.
Pop & Lolli Colouring Wallpaper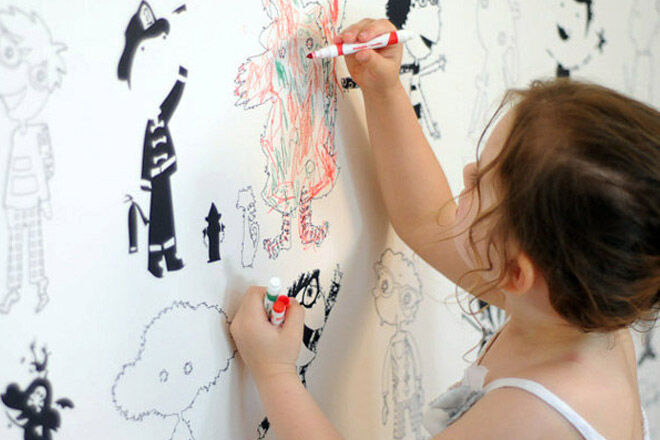 The best thing about Pop & Lolli Coloring Wallpaper ($226.14) is that it's massive. At 132 x 243 cm, this removable, reusable, fabric wallpaper will make a fantastic feature wall, and the characters are adorable.
Doodle Art Posters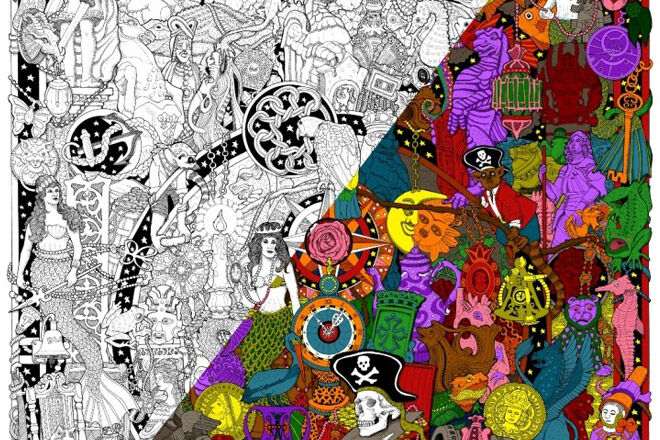 Giant Doodle Art posters ($29.95) are for kids who are really serious about colouring between the lines. Break out the textas, a colourful masterpiece is waiting to be created!
Burgerdoodles Colour-In Wallpaper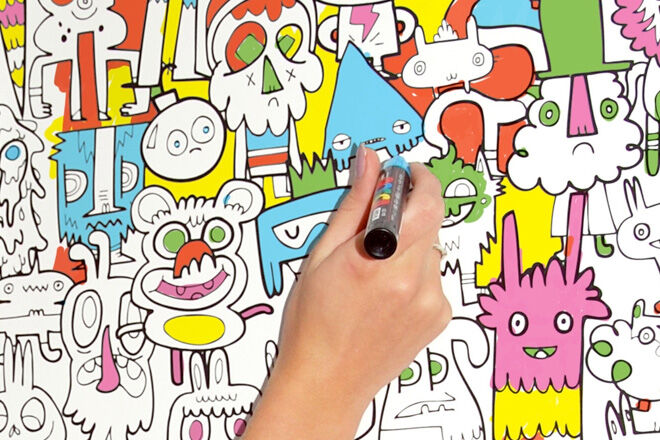 Burgerdoodles Colouring In Wallpaper ($109) features every kind of monster, gremlin, creature and mischief-maker your little one can dream of.
Graham and Brown 'Frames' Wallpaper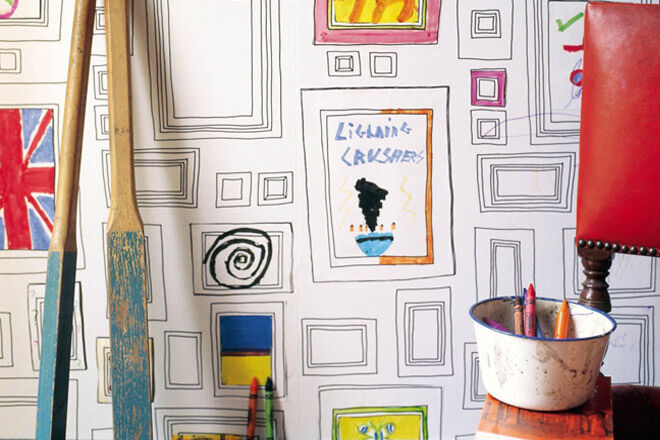 Graham and Brown "Frames" wallpaper ($99.95) is for the budding artist who deserves a frame around every artwork. You can also stick photos or collage inside the frames.
Chalkboard Wall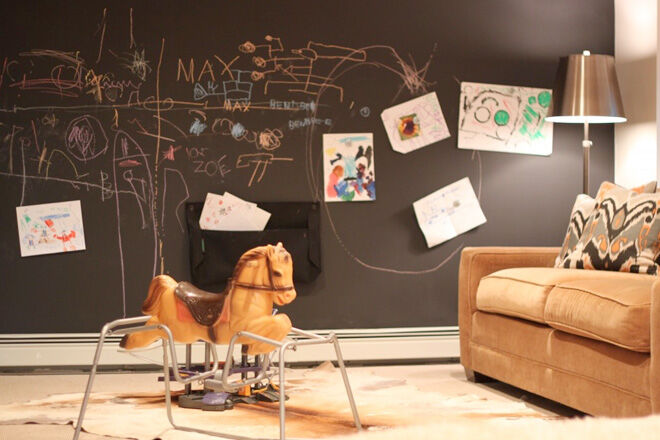 Create a chalkboard wall with chalkboard paint. Your walls will become an-ever changing artwork of inspirational quotes and drawings! Get some inspiration via Cocoon Home.
Blackboard Wall Stickers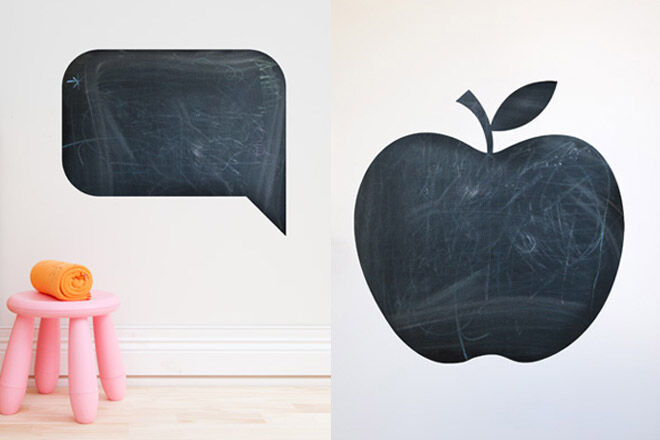 For a less committed version, these blackboard wall stickers ($40) from 41 Orchard come in cute shapes including apples, butterflies, muchrooms and trees.
To Be Child Colouring Wallpapers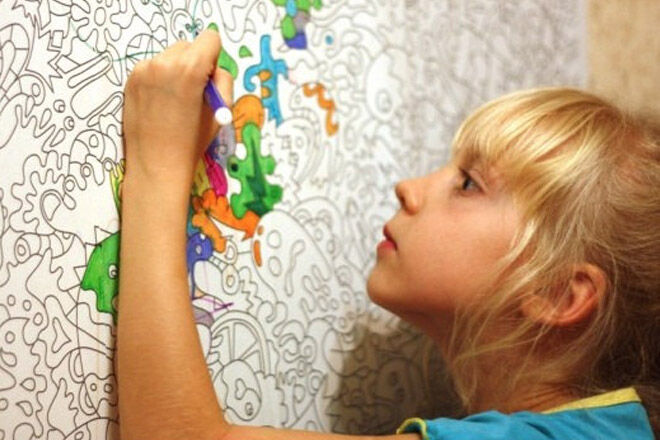 To Be Child colour-in wallpapers (US$25 per panel) feature monsters, intricate dreamscapes, doodles and more.
Studio Skinky Colour-In World Map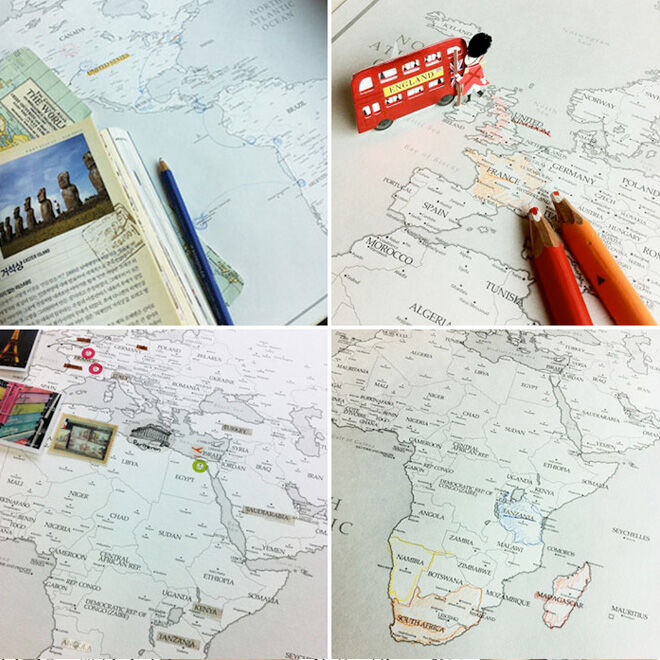 Studio Skinky's colour-in world maps ($19.90) are perfect for intrepid explorers and geography enthusiasts to explore and decorate. Colour in where you have travelled to or where you want to visit, then add stickers and souvenirs!
Awesome wall decoration for little adventurers learning about the world.