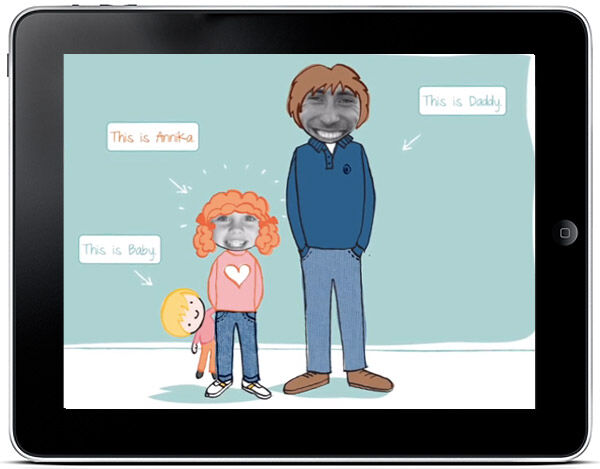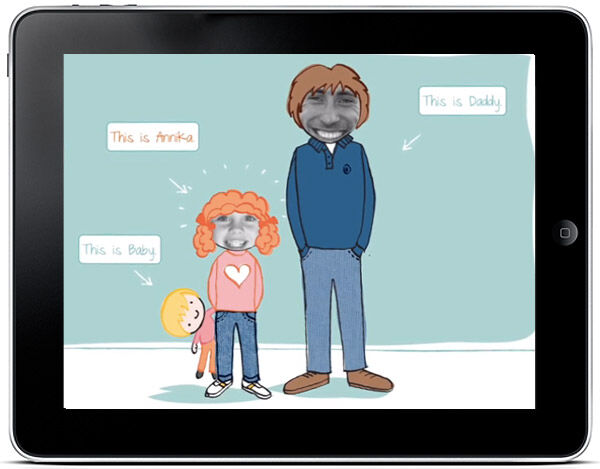 If you've ever wanted to clone yourself so you can simultaneously play with the kids, answer emails and cook dinner, here's your chance. Well, sort of!
I imagine is a gorgeous new children's app that blends your photos and voice into a beautifully illustrated, personalised story where you and your child are the stars.
Kids can create adorable little cartoon versions of themselves, their 'grown up' and a toy. Choose faces from the photos you've taken on your device, and then add hair colour, outfits and even shoes. Cute!
The app guides your child through a fun narrative and keeps them engaged with activities while the 'grown up' in the story is busy – like playing hide and seek, making sandcastles, drawing pictures or tapping the screen to make their character dance and jump.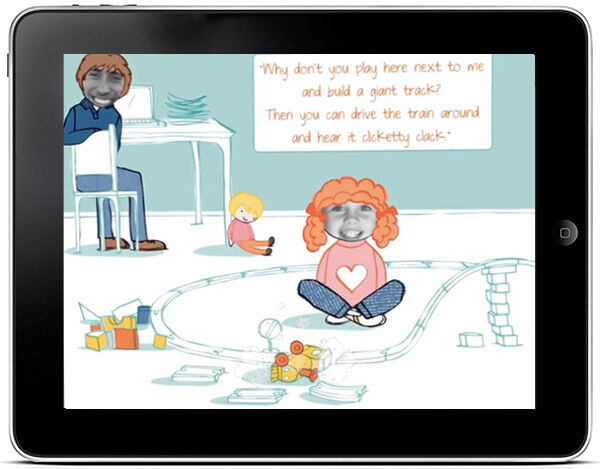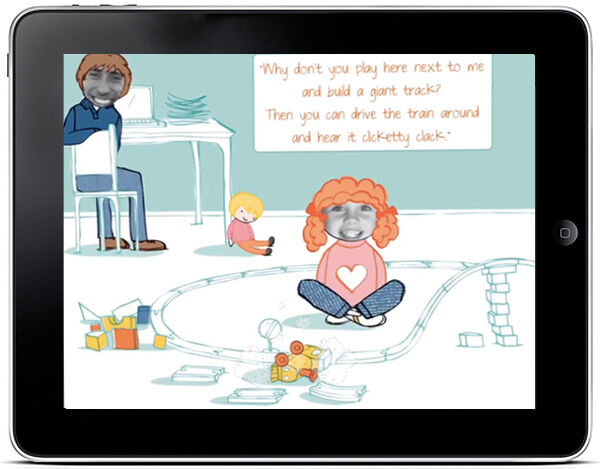 The story role models imaginative, independent play and gives them ideas for what they can do to keep themselves occupied during the times when Mum or Dad just can't join in. You can even email or print an award for your child next time you catch them playing well on their own!
The text is highlighted as the story is read to your child, which is great for kids just learning to read. It's free to download, with only one in-app purchase (just $0.99 if you want the option to save up to three character sets) with parental controls.
Available for download from the app store.