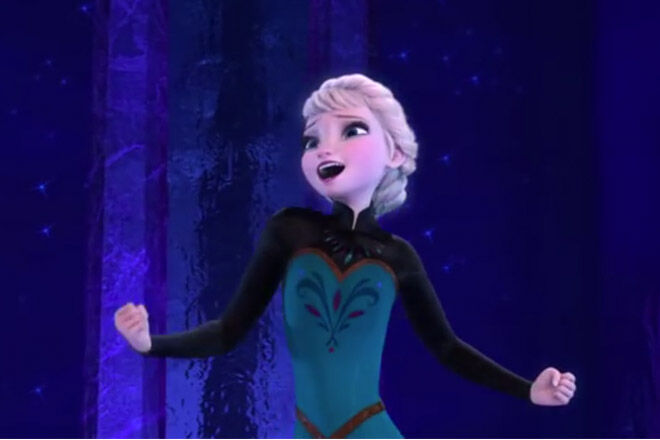 Fozen's "Let It Go" is the ultimate 90s-inspired power ballad for the under tens. Not since Annie's "Tomorrow" has an anthem of self-affirmation and liberation captured the hearts and minds of little girls so entirely. It's also taken the internet by storm and we couldn't be happier.
Here is nine year-old Annelise belting out the track like a pro, girl has got some serious chops:

And here are twin four year old girls Maddie and Zoe giving it their best ("the cold never bothered me any way" line at 1.26 almost made our ovaries explode):

10 Year Old Sophia and eight year old Bella do an amazing a capella version featuring some serious diva face:

Someone even recorded their 4 year old daughter Ella singing "Let It Go" and then synced the audio with the official film, it's so cute ("let it doe, let it doe, I'm why may ah ner doooooooor!")

Want to make your own? Here's Disney's "sing along" version of the video with all the lyrics:

And finally, this epic supercut of 21 mini Elsas is NOT TO BE MISSED. It includes homemade wind machines, costume flourishes and emotional toddler faces. We adore it.
So get your hairbrush microphone ready, let your hair down and let it go: