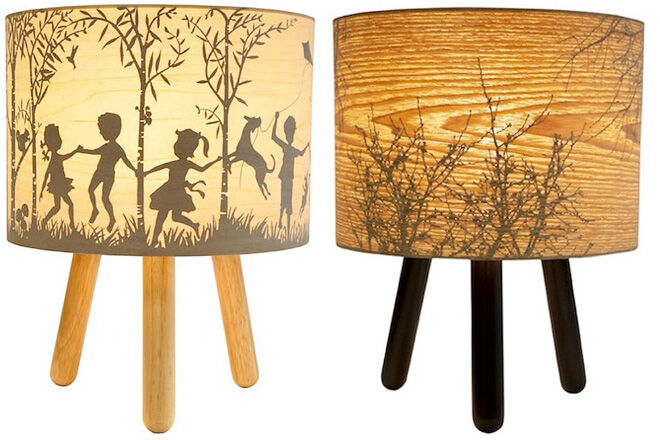 When we visited the Life Instyle trade show in Sydney last week, the Mum's Grapveine team were stopped in their tracks by these stunning lamps from Micky & Stevie ($119.95).
Hidden behind the warm wood veneer exterior are sweet silhouetted woodland scenes and botanical motifs that are revealed when the lamps are turned on. It's lovely to see a neutral, sophisticated take on a 'kids lamp' at an affordable price. Though if you're looking for something more stimulating and colourful, there are also pretty painterly fabric versions as well.
And if you think they're too nice to banish to the kids' rooms, there are grown-up styles with on-trend wire bases, too.