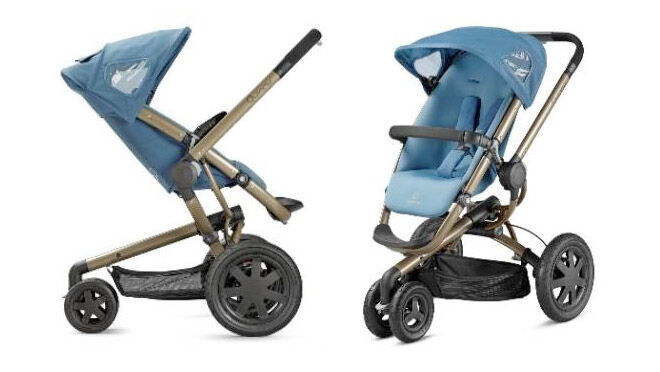 I can clearly remember the first time I headed out with my pram. I drove to the shops, lifted the pram out of the boot, and promptly forgot how to open it. Cue an embarrassing 15 minutes that surely should have been caught on a hidden camera for future humiliation. Eventually I gave up. I had to go home and watch a YouTube video about how to operate it.
So, having been told that this sleek Quinny Buzz pram ($599) unfolds automatically with the touch of a button, I could probably just stop writing now. Take my money, I'm sold.
But wait, there's more. It's also really flexible – use it forward or rear-facing, or combine it with an optional bassinet or a Maxi-Cosi infant carrier for the early days. The new colours are pretty drool-worthy too. A lovely duck-egg blue with a bronze frame, or bold black or red with a silver body. With a cosy seat made from water repellent fabric, this is a stylish, smooth and compact ride.