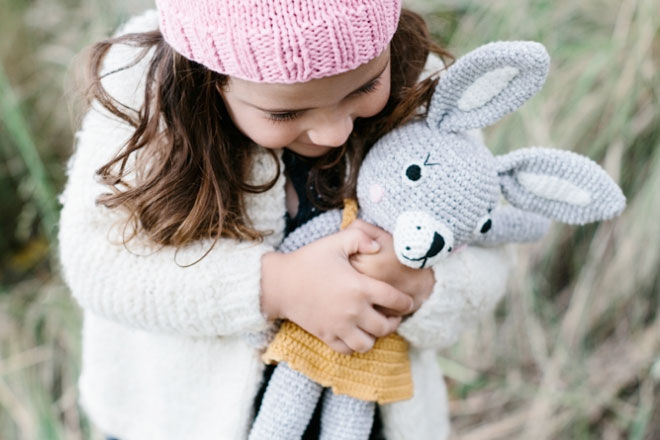 Don't worry, we're not total party poopers! We love a good Easter hunt and chocolate eggs are a huge part of the fun. But if you're looking for alternatives to avoid a sugar overload, or you've got a little one too small for chocolate treats, we've come up with 30 adorable and lasting gifts that you'll love (and so will they!).
La De Dah Kids Crochet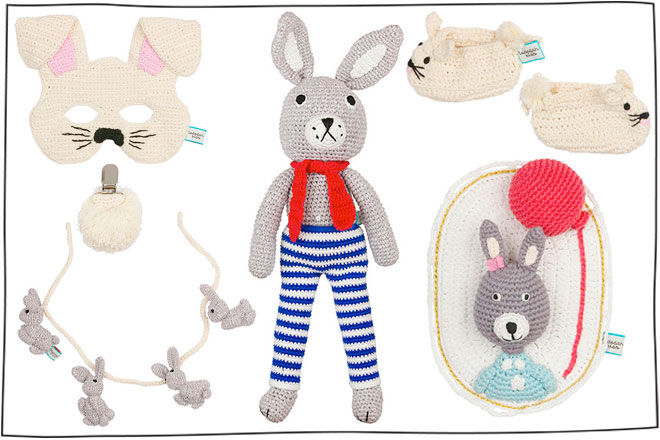 La De Dah Kids is practically a one-stop shop for Easter adorableness, rendered in crochet: bunny mask and tail sets ($40), pram strings ($), rabbit dolls ($65), bunny booties ($30), wall hangings ($40) and more.
Make Your Own Bunny Kit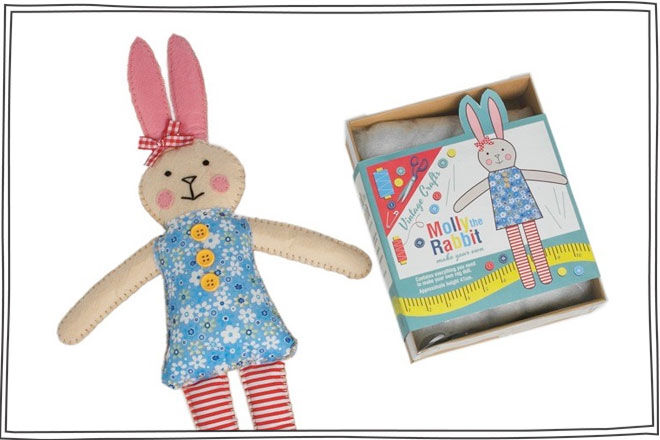 Get crafting during the holidays with a Make Your Own Rabbit Kit ($29.95).
And the Little Dog Laughed Tutu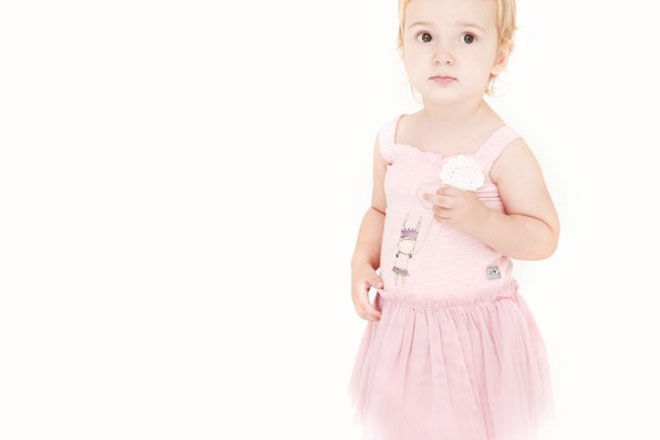 Every occasion is a tutu occasion – even Easter! Especially when you have this adorable rabbut tutu from And the Little Dog Laughed ($43) to dress up in.
Speckled House Woodland Blankets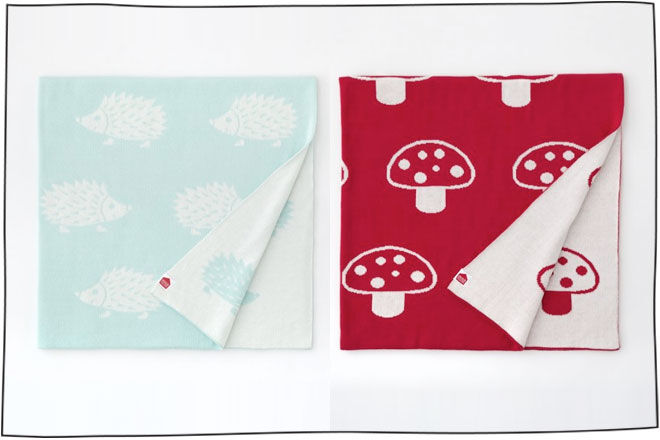 Speckled House blankets ($72.95) are soft and cosy.
Easter Bunny Footprints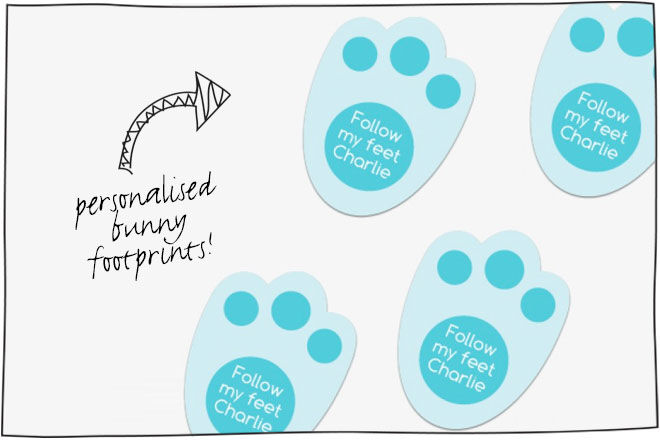 Make the hunt even more fun with personalised Easter Bunny footprints from Stuck On You ($9.95)
Bunny Body Pillow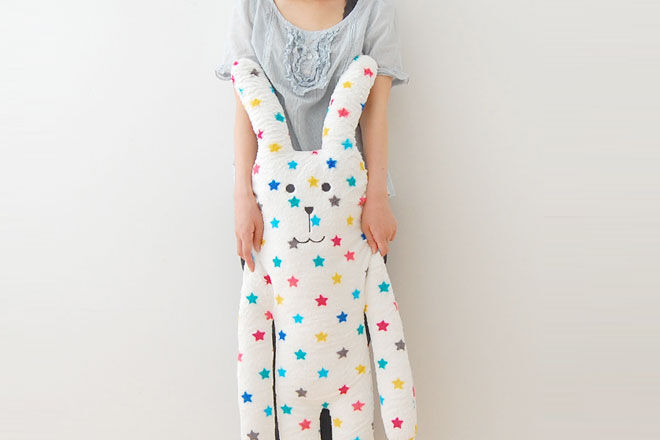 Get maximum bunny cuddles from a big Craftholic 'Rab' Body Pillow ($59.95).
Bunny Family Wall Stickers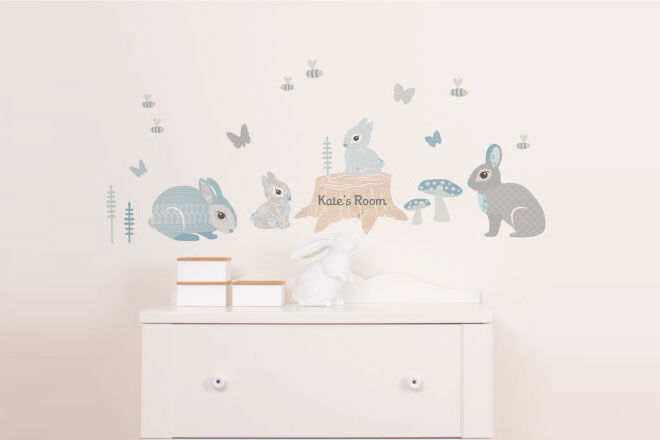 Tinyme personalised 'bunny family' wall stickers ($30) will look good at Easter and beyond.
Rebecca and Richard Rabbit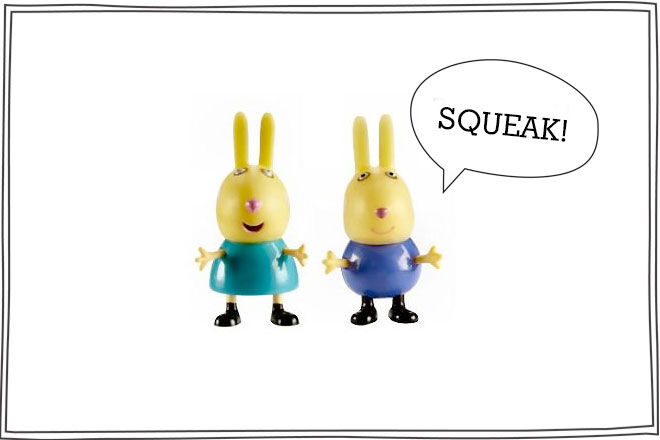 Easter is the perfect time to add to your Peppa Pig toy collection with a little Rebecca and Richard Rabbit ($12.99).
Russian Egg Tins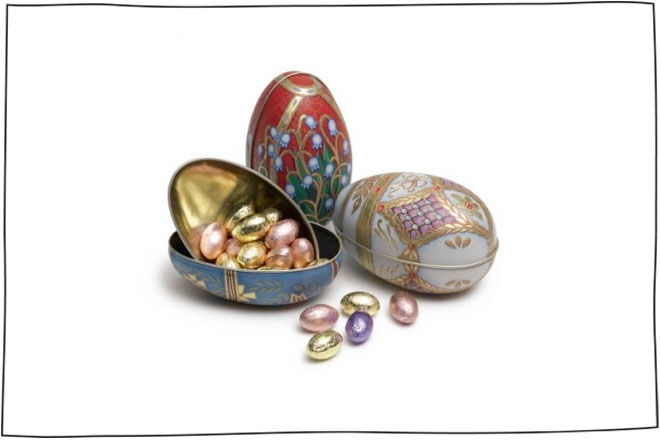 These beautiful Russian Egg Tins ($6.99) can be kept and filled with treats from year to year.
Felt Bunny Slippers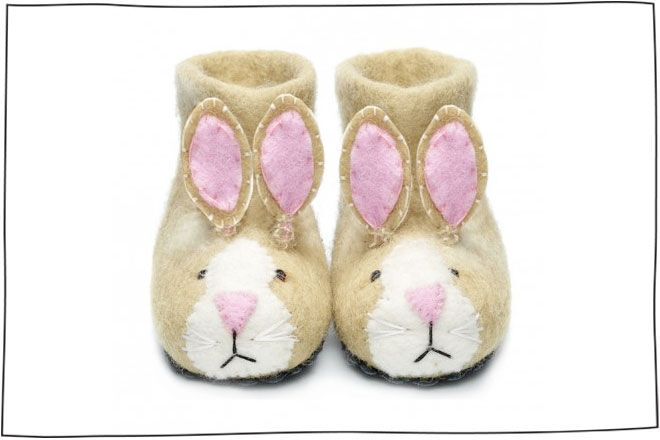 Pad, pad, pad … who is that toddling down the hallway in these adorable Ruby Rabbit felt slippers ($59.95), hunting for their Easter treats? The slippers are handmade in Nepal, providing sustainable work for women in rural areas.
Jellycat Bashful Bunny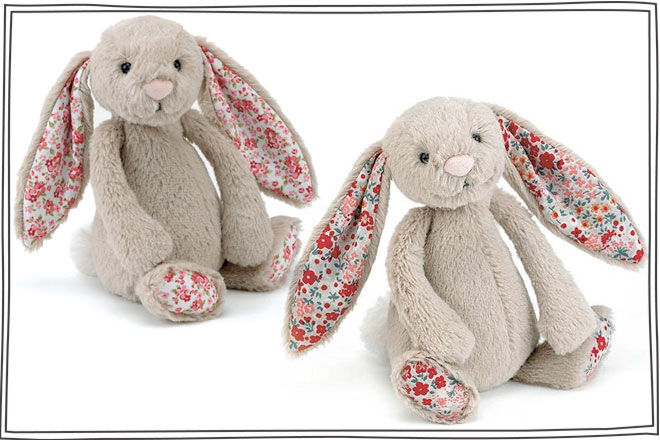 Jellycat Bashful Bunnies (from $17.95) are unbelievably soft. We love these floral versions with sweet blossoms on their ears and paws.
Bunny Loves to Play Board Book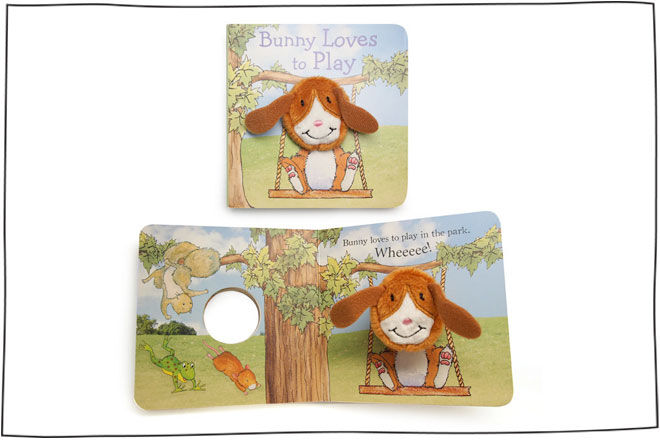 Bunny Loves to Play finger puppet board book ($12.95) is a cute small gift for small fingers.
Little Lamb Plush Pal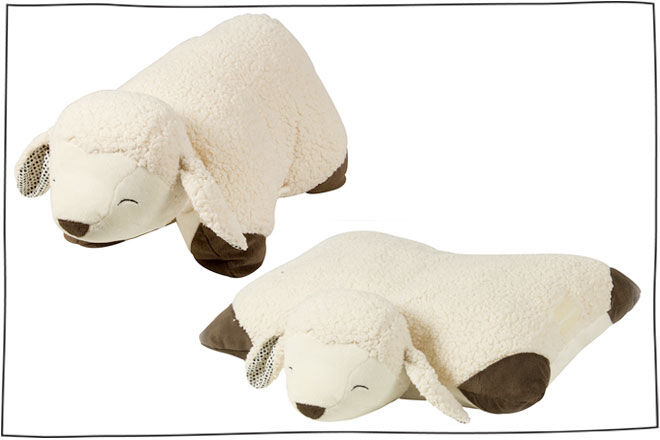 Fisher Price My Little Lamb Plush Pal ($19.99) converts from a toy to a comfy cushion.
Noo Designs Bunny Outfits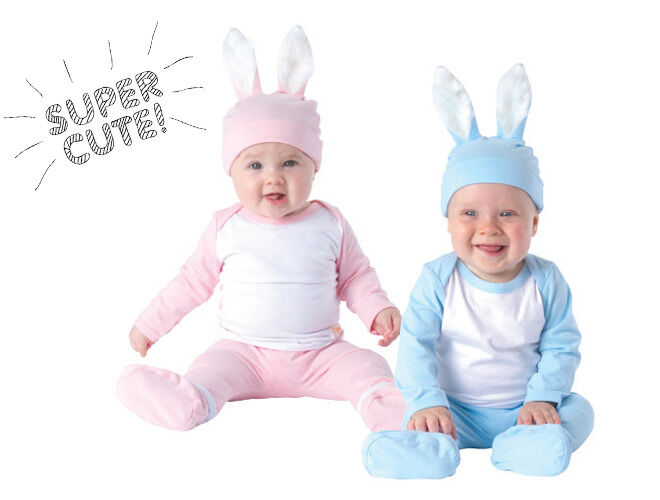 Noo Designs baby bunny outfits ($41.95) are your ticket to Easter photo awwwww.
Ruby Red Shoes Books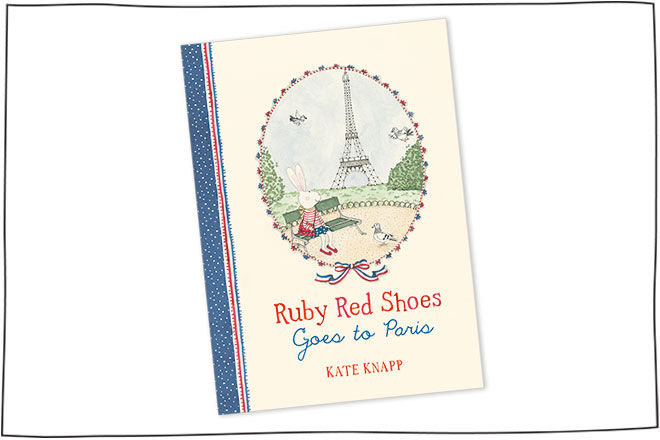 Ruby Red Shoes Goes to Paris is Kat Knapp's second book in the series and is full of stunning illustrations. Join little bunny Ruby as she embarks on a fun French holiday.
Super Bunny Angel Toys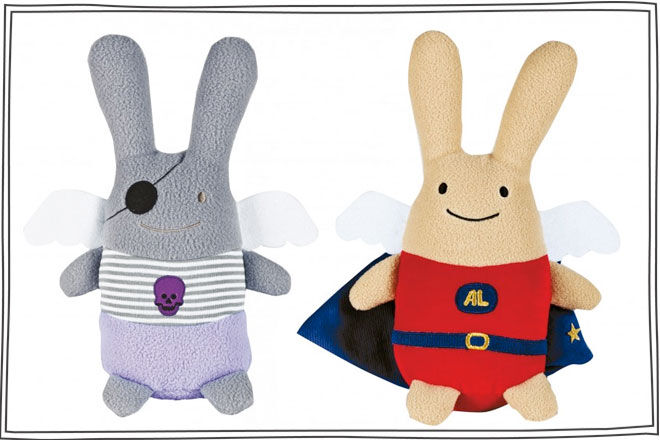 Super Bunny Angel soft toys ($39.95) from French Bazaar are quirky and cool.
Peter Rabbit Lunch Tin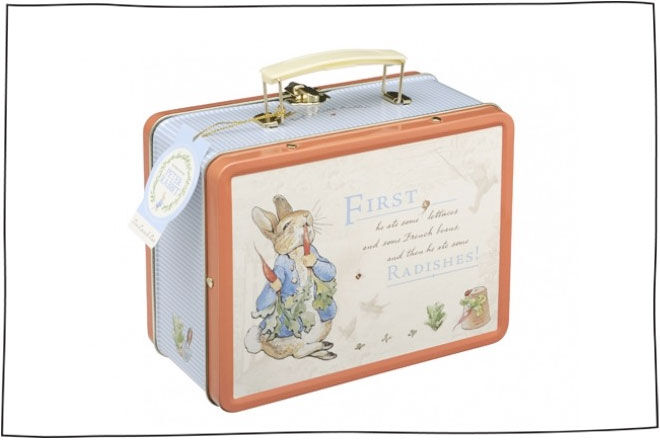 This Peter Rabbit Lunch tin ($17.95) has old-school vintage charm.
Rabbit Walker Wagon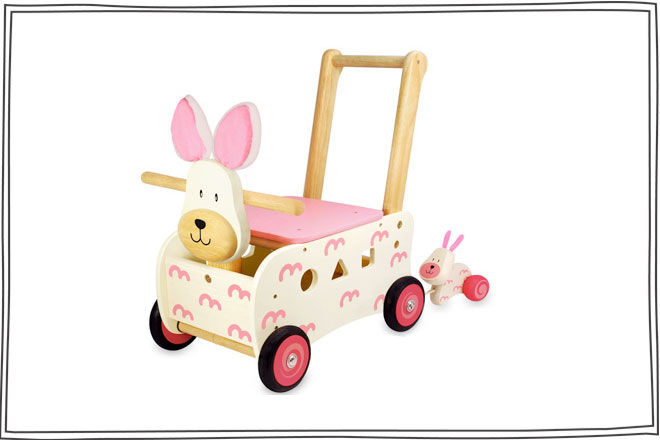 Im Toy's adorable Rabbit walker/wagon from ($110) comes with it's own little baby bunny that trails behind!
Bunny Light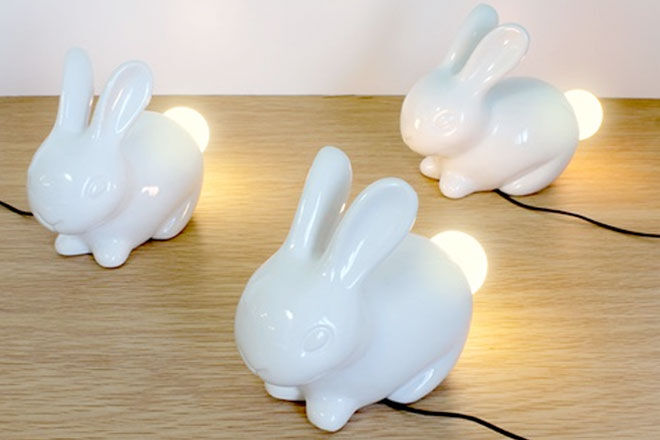 This bunny light ($113) has a glowing bulb where his tail should be! What a sweet nursery light.
Alimrose Designs Woodland Animals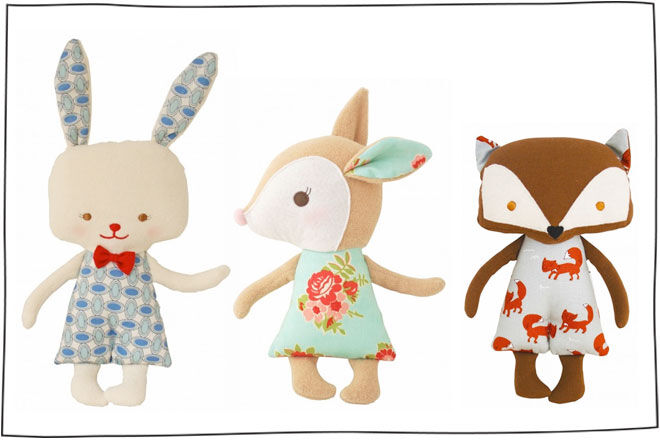 Alimrose Designs woodland animals (from $28.95) are perfect for Easter morning cuddles.
Snugglebum Bunny PJs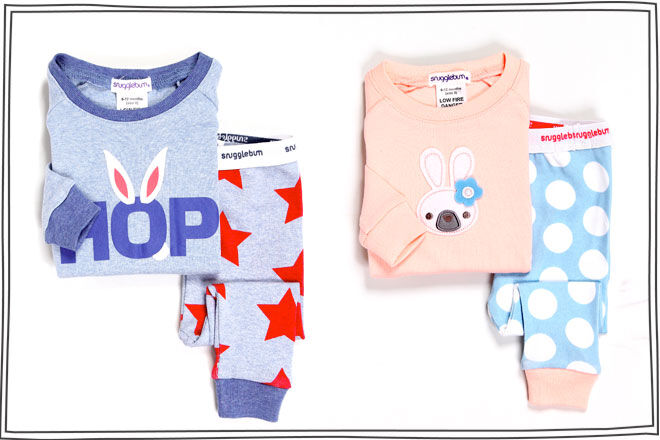 Easter morning egg hunts require egg-cellent PJs. These seasonal pyajamas from Snugglebum ($39.95) will do the trick.
FLATOUTbunny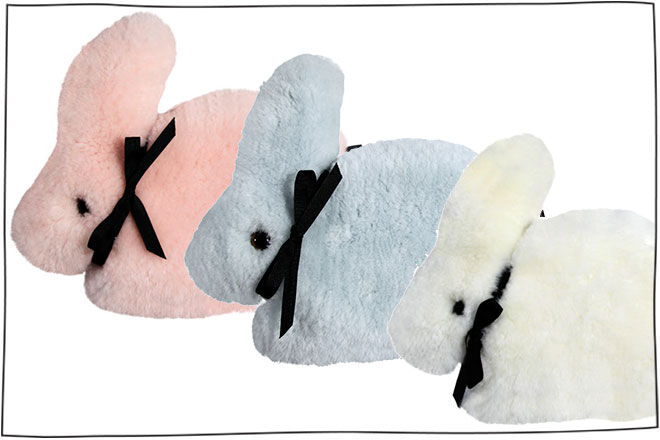 From FLATOUTbears comes the FLATOUTbunny ($54.95) – they're soft, cuddly, made from pure Australian sheepskin and, well, flat!
Bunny Necklace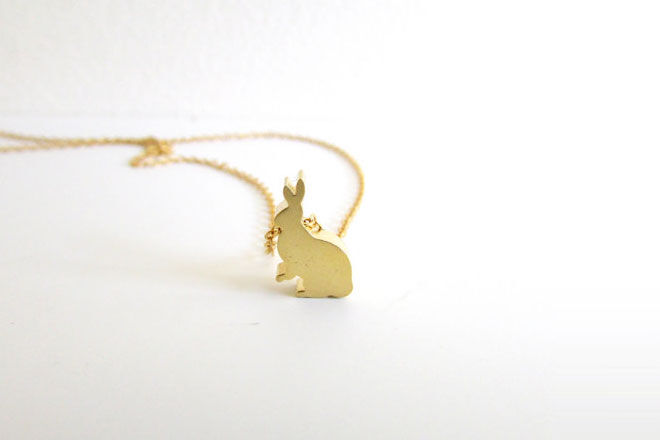 For your tween, a delicate bunny necklace (US$12.50)
Jenkins the Hare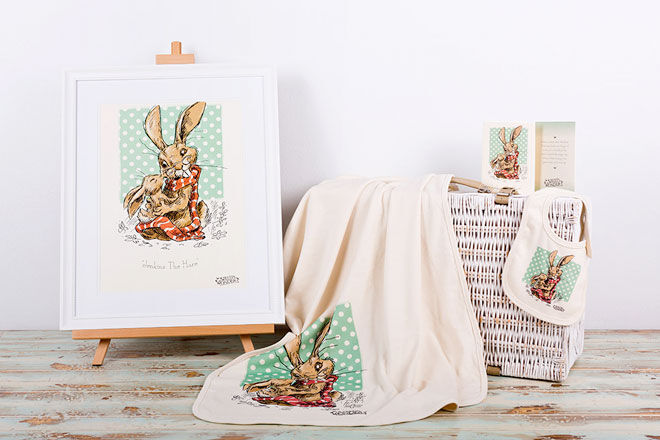 Welly's Wonders 'Jenkins the Hare' range (from $19.95) includes onesies, wraps, bibs and more – made in Australia from organic cotton and designed by a former Disney animator.
Maileg Rabbits
Maileg has a rabbit in every size and shape to suit every little personality, with outfits,too!
Belle and Boo Egg Warmers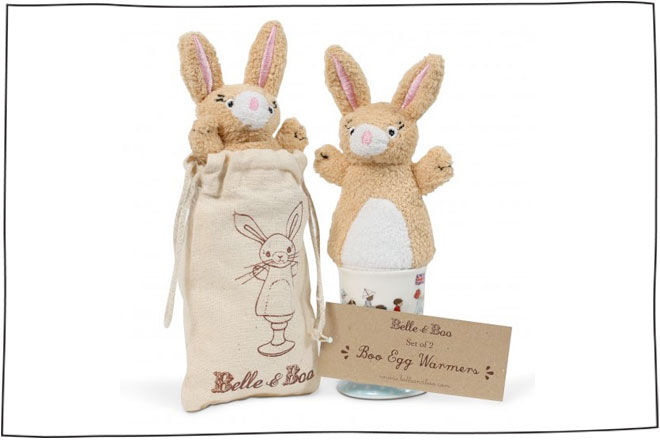 Keep your googie eggs toasty with Belle & Boo egg warmers ($18.95)
Roxy Bunny Hoodie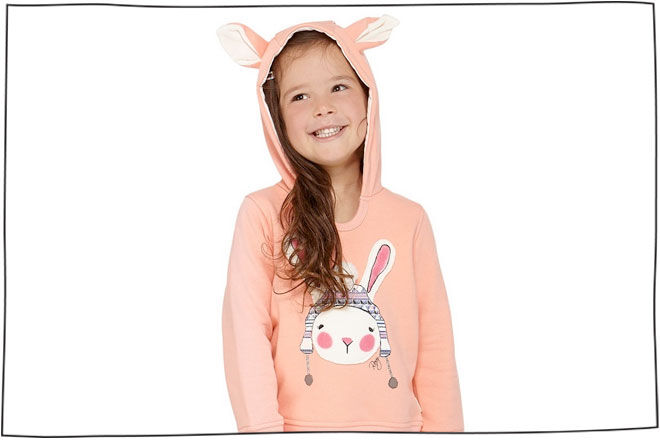 Cool bunnies will love this Roxy Hoodie ($59.99)
Love JK Personalised Bunting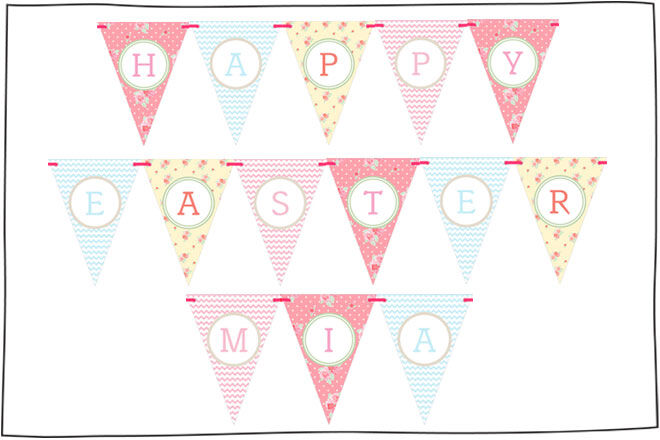 Make it personal with Love JK's personalised printed bunting ($1.99 per letter).
Oobi bunny clothing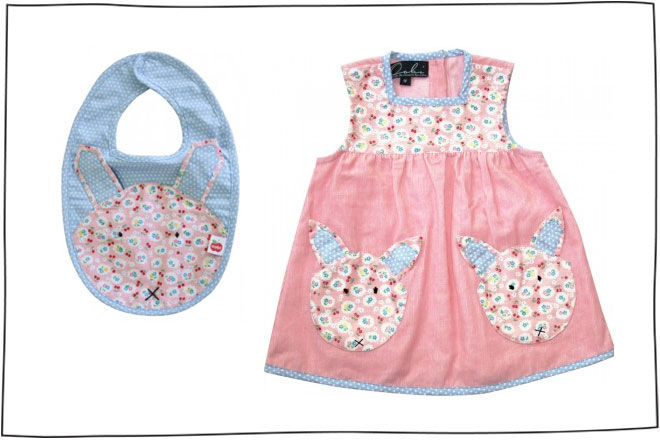 Best dressed Easter babies wear their Oobi bunny bib ($19.95) with the Twinkle Marshmallow set ($54.95).
Rabbit night lights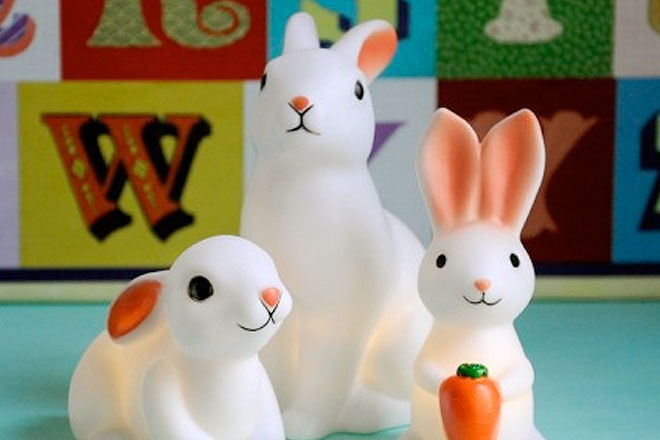 These bunny night lights ($17.95) will have them sleeping soundly the night before the Easter hunt.