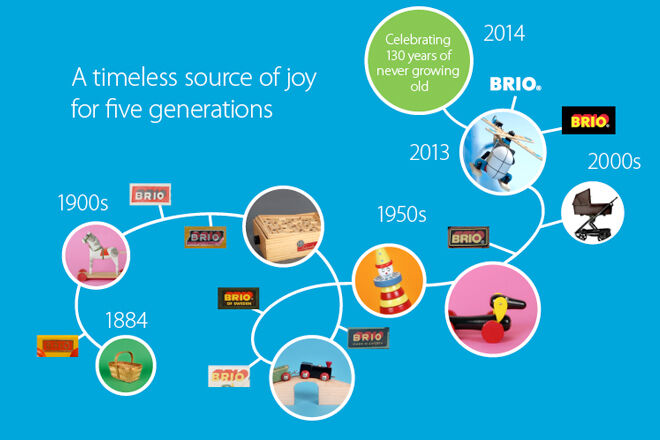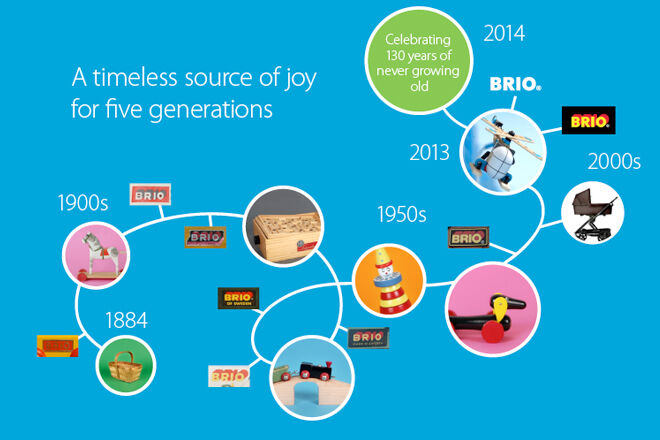 With all the whizbang apps out there these days, a toy company formed in the age of the Ottoman Empire and still going strong is an impressive achievement indeed. Swedish toy brand BRIO is turning 130 years old this year and we couldn't be happier for them.
BRIO's origins sound like some kind of Hans Christian Anderson fairytale. The company was founded by basket maker Ivar Bengtsson in Sweden in 1884. When he passed on the company to his three sons in 1908 they changed the name to BRIO, an acronym for BRöderna ("the brothers"), isn't that sweet? They decided to create toys and their first offering was a wooden horse, the "Osby horse". We like to imagine they had a talking wooden boy or perhaps some hardworking elves to help them in their endeavours.
BRIO have created some of the most well-known children's toys and they're also bringing out some new playthings to celebrate their birthday. Here are some of our favourites, old and new.
Pull-along horse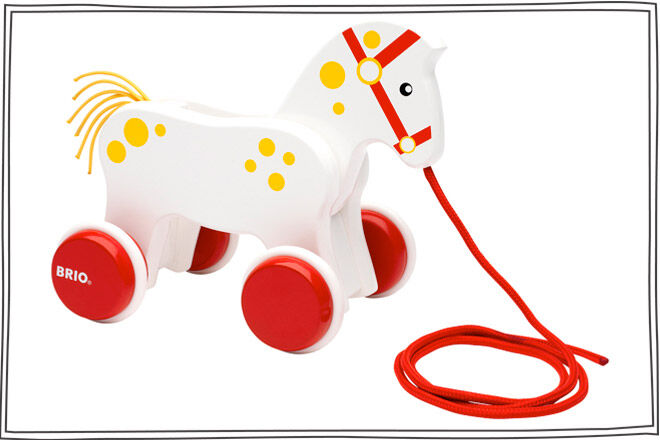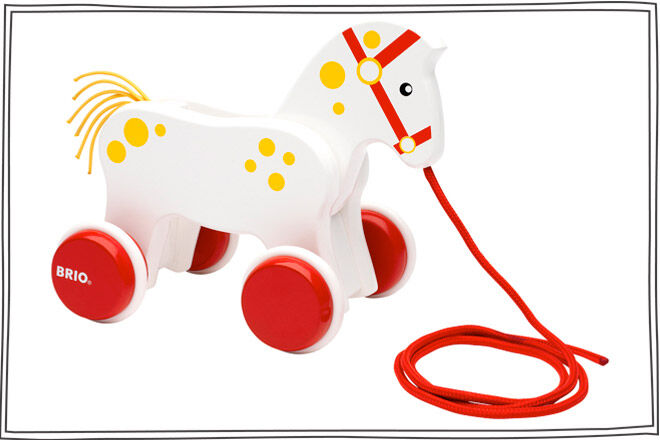 To commemorate their 130th birthday, BRIO will be releasing a pull-along horse and a rocking horse inspired by the Osby horse, the very first toy ever created by BRIO in 1907.
Wooden Railway
The great thing about BRIO's wooden railway (starting at $12.95) is that you can keep adding and adjusting and creating over time. There's no one way to play! Look out for the cute new safari railway set.
Labyrinth
Introduced in 1946, the BRIO Labyrinth game has gone on to sell 3 million products and challenge and confound children the world over as they balance the ball from start to finish, without it falling any of the holes. If you're feeling nostalgic, snap up this vintage find on Etsy.
Pounding Bench
The BRIO Pounding Bench ($32.95), created in 1957, is the perfect activity for toddlers who have just discovered the glorious power and thrill of whacking things hard.
Pull-Along Dachshund
The BRIO Pull-Along Dachshund ($169.95) is a cool little friend to follow your toddler around. Can you believe this little doggy is 61 years old?
Bell Rattle
We're pretty sure every household in which children have been raised has one of these BRIO Bell Rattles ($11.95). Incredibly hardy and the perfect shape of little hands to explore, this wooden rattle is a classic.
Toddler Wobbler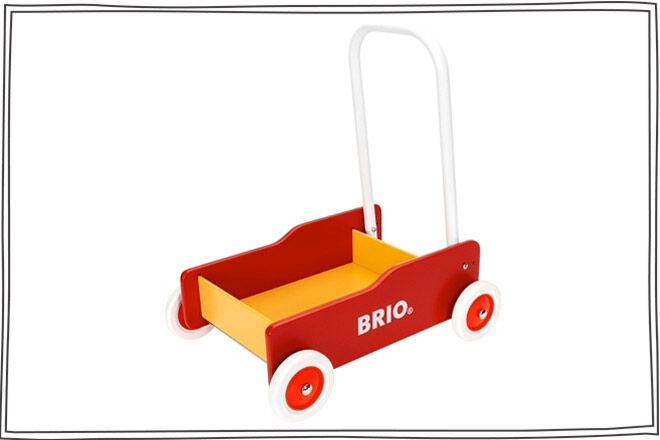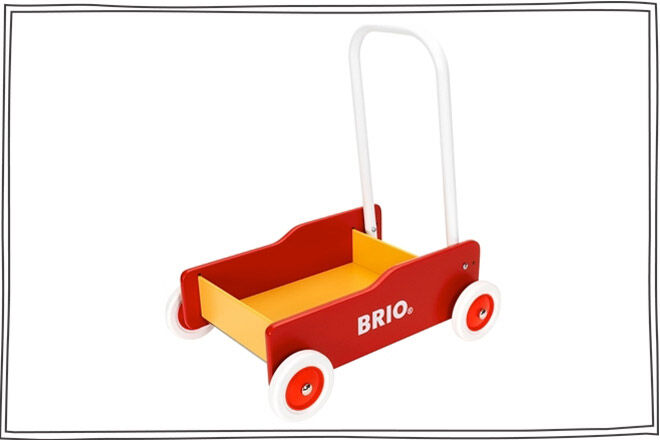 The  BRIO Toddler Wobbler ($99) has launched many a toddler on to their feet and carted thousands of blocks and toys from room to room. It's a classic.
Race Car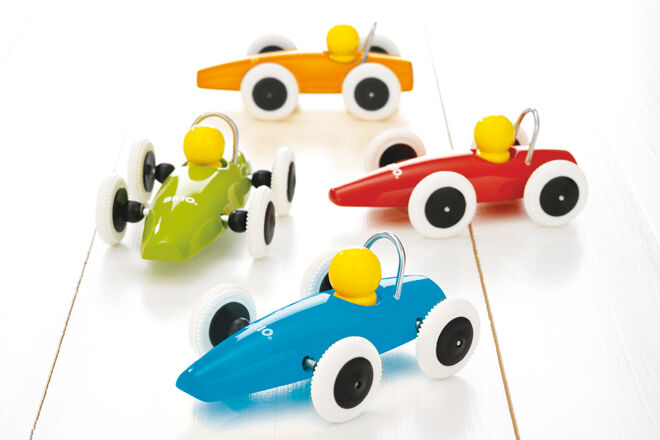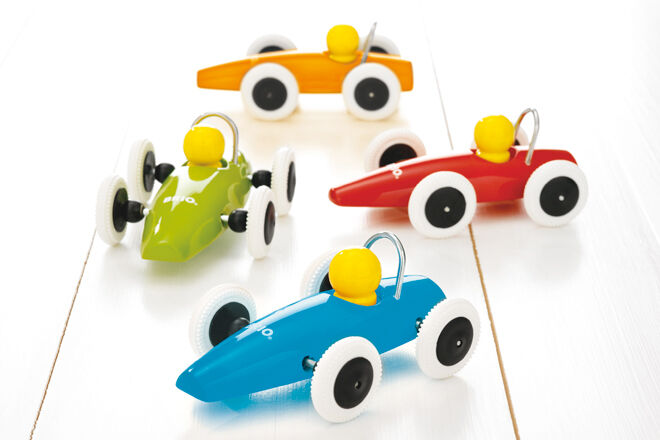 With bright colours, retro speedster look and sleek design, BRIO's Race Car ($17.95) is probably the coolest vehicle you or your bub will ever own!