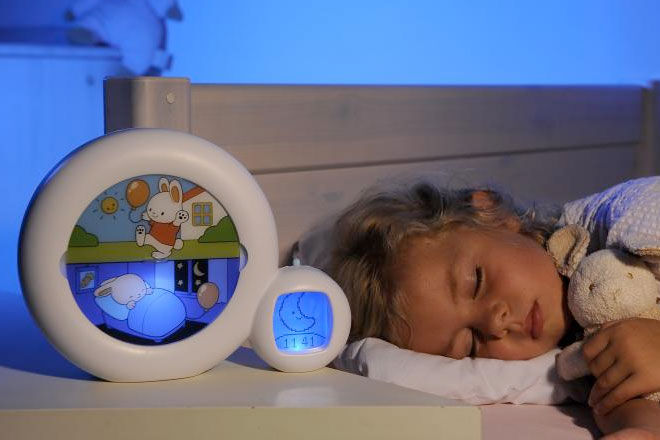 Daylight savings is about to end and that means another disruption to your bedtime routine. Your clocks are going back one hour, so your first thought is – yay, an extra hour's sleep! But then you realise you've got to get the kids to bed an hour earlier than usual and get them out of bed an hour earlier. And their little body clocks are saying. "No, mummy. Not a chance."
Time for a little reprogramming. The Claessen's Kids Sleep Easy Trainer is about to come to your rescue. This cute clock helps kids adjust their sleep patterns by teaching toddlers when it's time to get up and when it's time to go to bed.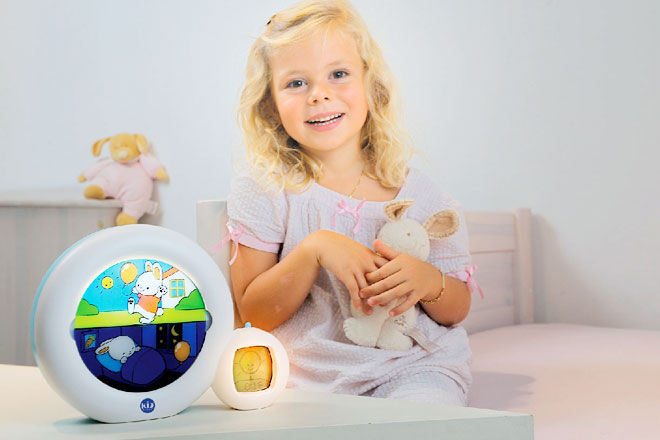 The little bunny either lights up (for wakeup time) or goes to sleep when it's nighttime … at a time you choose. These visual cues are perfect for settling kids in to a routine and helping them feel part of the process. Combine the clock with a reward chart (stay in bed until the bunny wakes up to get a sticker!) and you'll soon find they are forming new sleep habits like clockwork.
The soft glow doubles as a night light, and older kids can also use it as a digital clock to learn to tell the time.
Now, night night little bunnies – stay in bed until morning!
Available from The Sleep Store ($69.95)