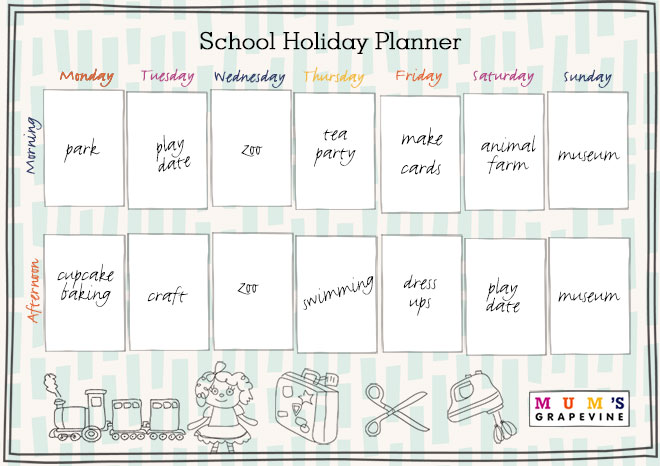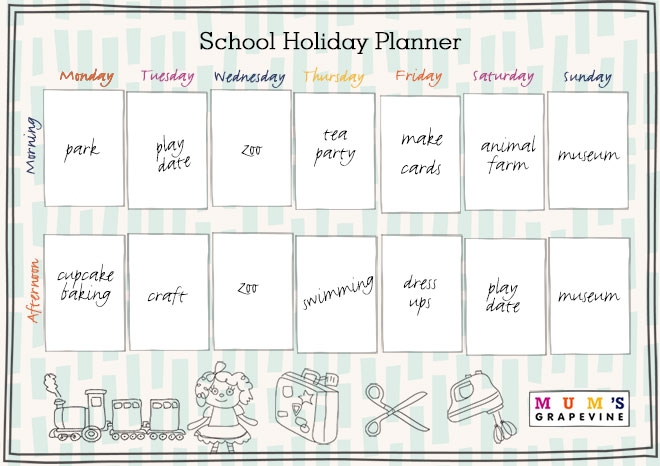 Ahh, school holidays. We meet again.
It's lovely to spend more time with the kids, but weeks of empty days can send you all around the bend. Time to start planning! Lock in those play dates outings, activities and crafts with our handy printable school holiday planner.
We've also included a bonus checklist of 50 free or low cost activity ideas so you can beat the boredom with an arsenal of ideas at your fingertips.