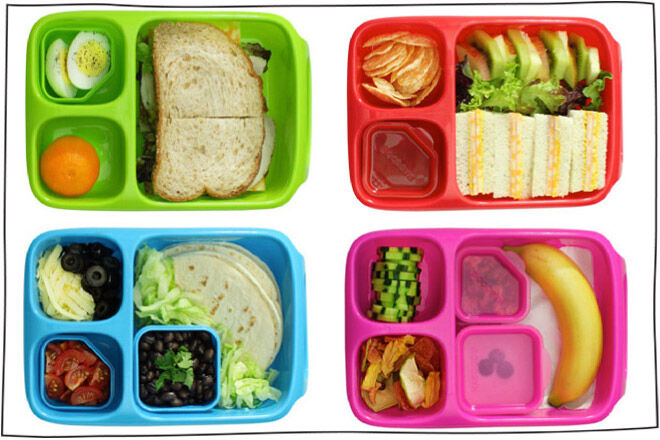 Goodbyn make cute and modern lunchboxes with a soul. Not only do they come in bright colours with customisable lids, but they also keep food separate so there's no need for plastic wrap. Goodbye GLAD wrap, it's time to move on. It's not you, it's me …
Goodbyn have just released a new addition to their lunchbox range: the Kids Hero Lunch Box ($21.95). We love it because it's really flexible: the lunchbox comes with three compartments and two additional leak-proof containers (or 'dippers'). By inserting the 'dippers' into the lunchbox, you can create up to 5 compartments, and shift everything around so that your banana fits neatly next to your bagel. The dippers are great for yogurt, a small fruit salad or a pinch of blueberries. And it can all be chucked in the dishwasher for cleaning.
Perfect for schools with rubbish-free lunch policies or for embracing the nude food trend, Goodbyn's Hero is great for picnics, the beach, travel or camping.