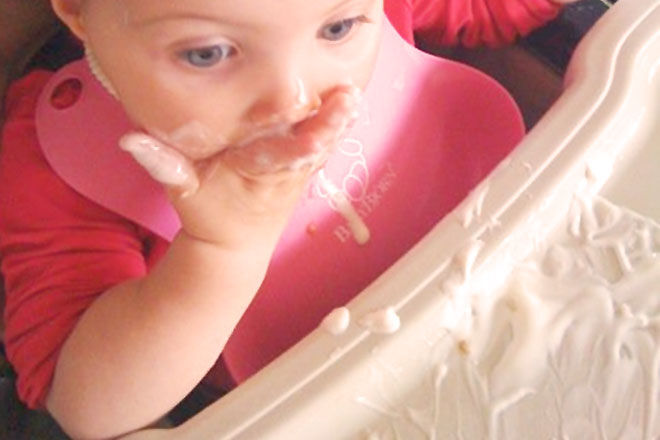 An enthusiastic eater is every parent's dream. Nothing like a little gremlin who really loves to tuck into their meal. But sometimes with a hearty eater (or a picky eater for that matter) comes a little mess. Or an explosion of mashed bits and goo that would make Mount Vesuvius proud. (Please see exhibit A above: one of the MGV kids administering herself a yoghurt facial).
Here are 6 giant bibs for big mess-makers – to contain the damage that frequently comes with dinner time.
1. Deuz Napkid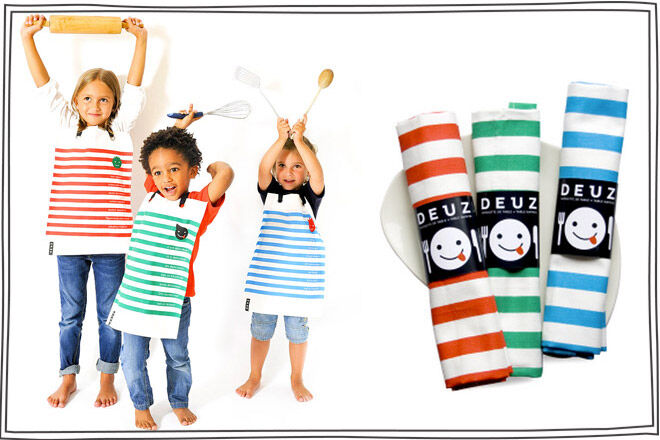 DEUZ make uniquely styled, colourful bibs ($29.90) with neck strap for toddlers and older children. The napkins are made of 100% organic cotton with non toxic inks. They're also quite chic-looking. If it's possible to be 'chic' with mashed carrot all over your face.
2. MIBO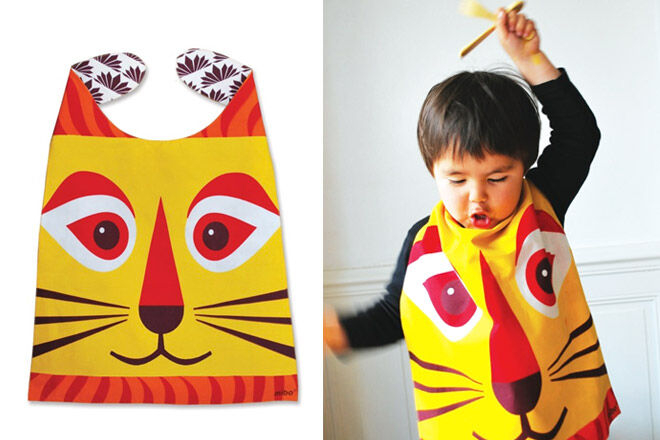 Mibo's Large Bibs ($29.95) are perfect for grown-up kids who need to protect their cool threads but don't want to wear a bib like a baby. They tie round the neck like a bandana and are available in bright creature prints, including world-weary owl and cunning fox.
3. Tigeroy maxi bib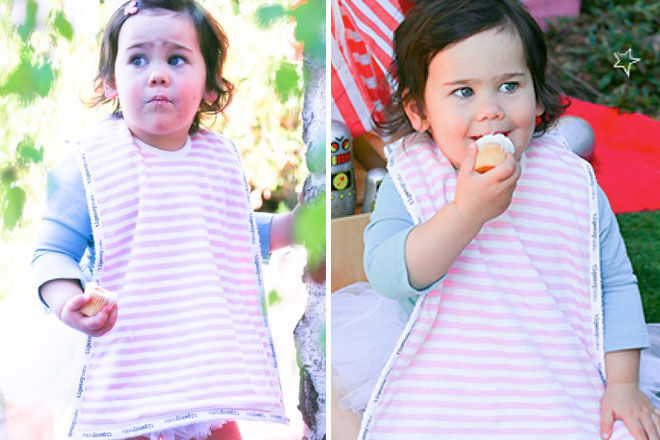 Tigeroy maxi bib ($24.95) covers your munchkin's whole front, as well as their lap (which is where the food ends up!). A press stud keeps the bib securely attached. The bib is made from 100% cotton and is available in the delicious shades of  Camel, Sky and Candy.
4. Socreate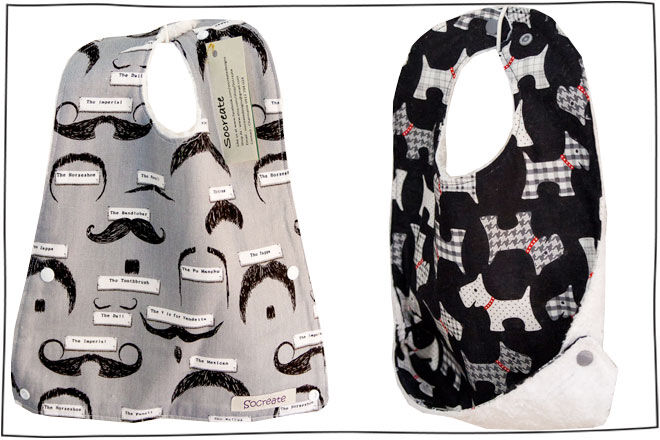 The Socreate's large bib with food catcher ($13) Has a fuzzy cotton towelling back, and features press studs to turn the bib into to a food catcher for all those pesky crumbs.
5. Mizzle
Mizzle bibs ($12.95) are available in a range of nine muted hues like soft pink, pumice and neutral stripe. With a soft cotton front, super absorbent towelling back, these bibs are large enough to keep baby covered.
6. Sleeved Wonder Bib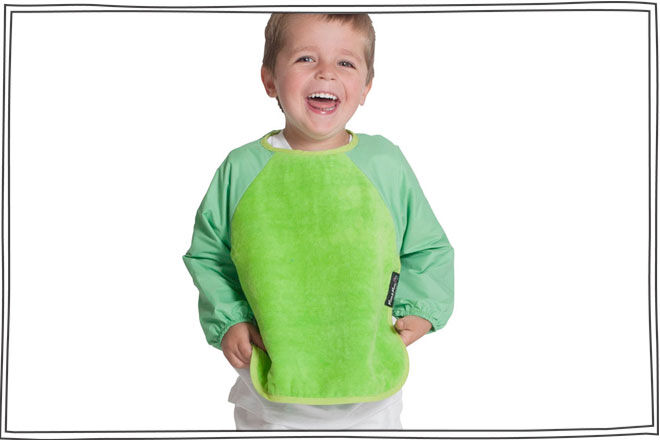 Mum2Mum Sleeved Wonder Bib ($13.95) is for when you just can't take any chances. For ultra messy eaters, this bib has a super absorbent front with water-resistant backing and full arm coverage. No more sleeves dragged through the bolognaise!