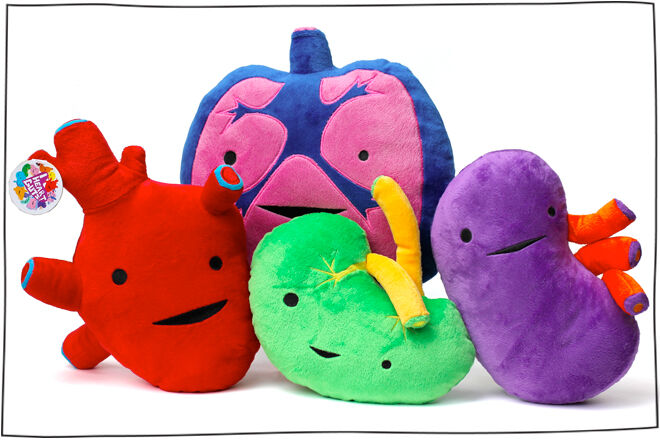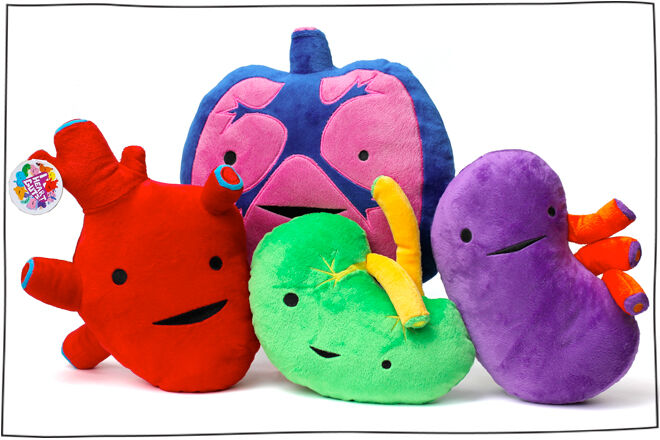 When you think of plush toys, you imagine cuddly bears, fluffy rabbits and adorable animals, right?
Well this wacky list will have you scratching your head, as you discover the rule of thumb in the world of plush toys seems to be that if it exists, it can be stuffed. Literally.
Here are 15 strange things you never thought would turn in to a softie!
 1. Organs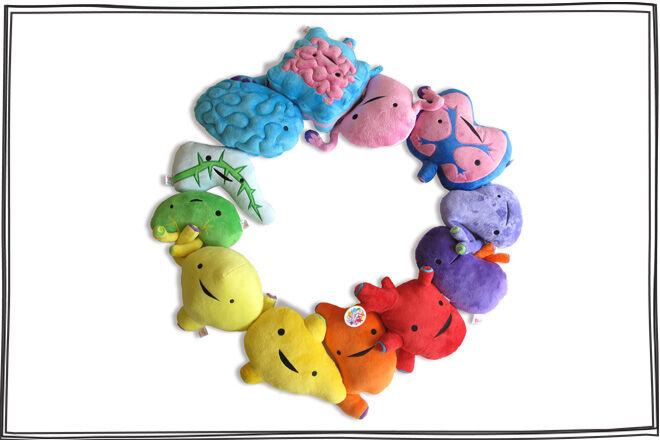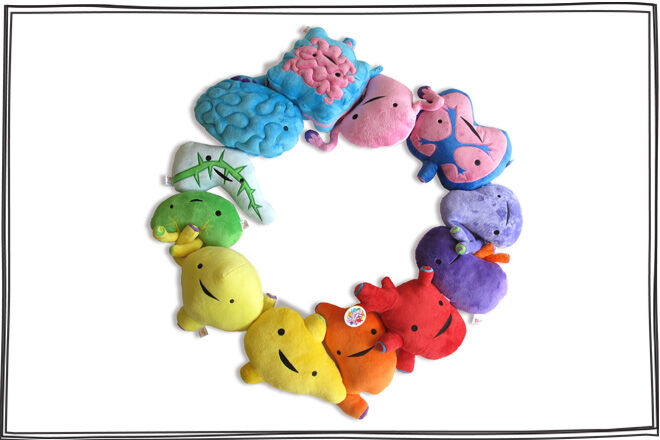 Perfect for those that wear their hearts on their sleeves, (or small intestines on their heads?), I Heart Guts plush organs would make a great alternative to a get well card. Say it with a spleen.
2. Nutella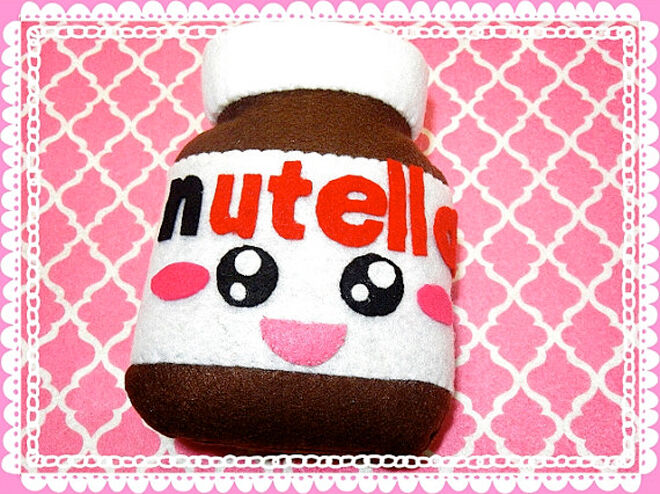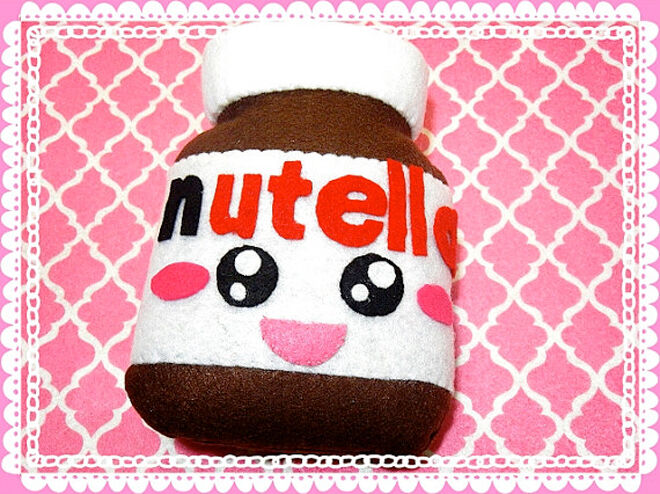 For anyone who really, really loves Nutella. Now you can give it a cuddle. At least it's a fat-free way to indulge your obsession!
3. Crustaceans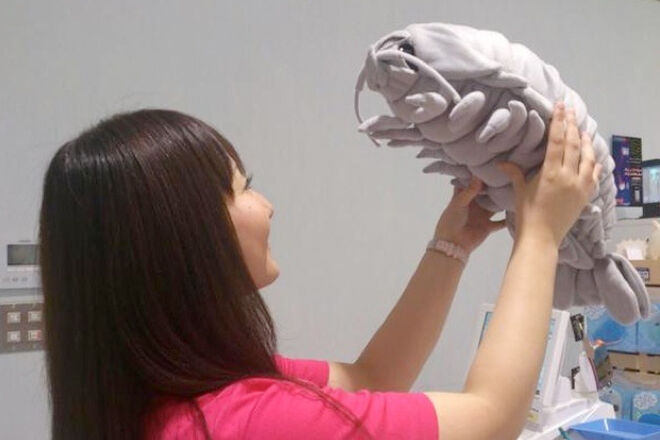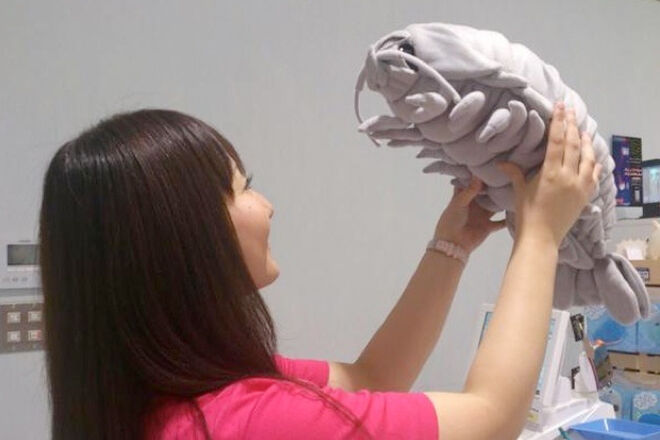 Apparently these life-sized giant isopod plushies are selling like hot-cakes in Japan. Of course.
4. Microbes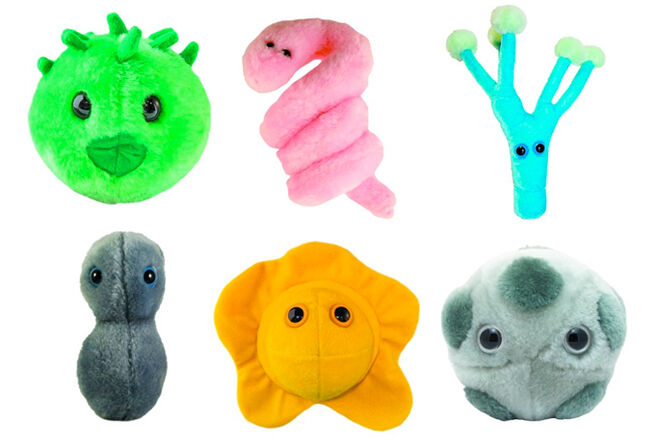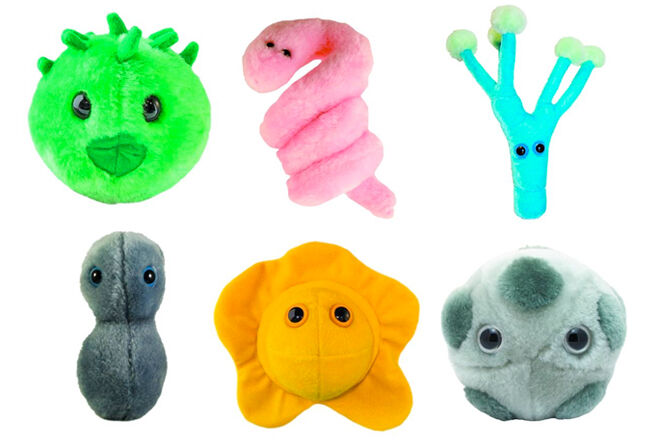 Let's face it, we all have that friend that could do with an extra brain cell or two. Giant Microbes have all the good stuff, from the Common Cold and Bed Bugs, to Black Death and Salmonella, just in case you're in the market for some germy playmates.
5. Pickles
Stuffed pickles?  A little different to stuffed olives, and a little less tasty. Kind of cute though, don't you think?
6. Chestburster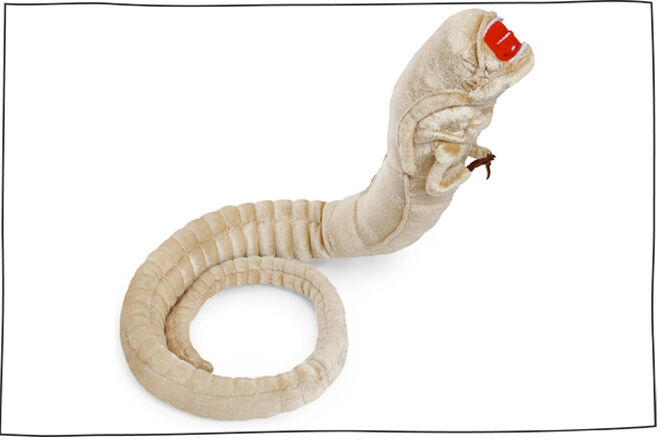 A true to scale replica of the infamous chestburster from Alien … a new must-have accessory, surely?
7. DNA Molecules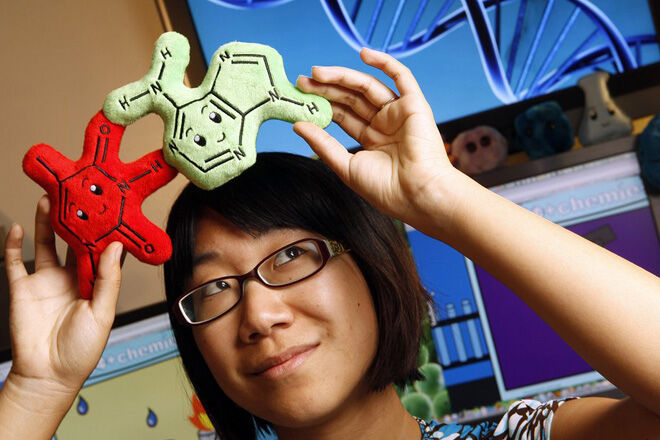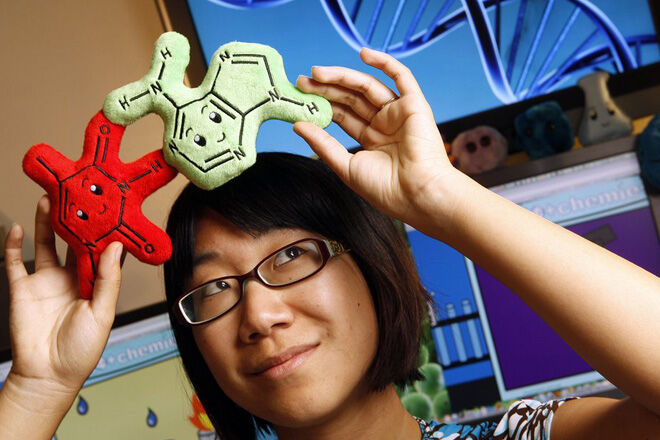 Time to get your geek on! These spongy DNA molecules are easily the coolest way to get learning sciencey stuff.
8.  Road Kill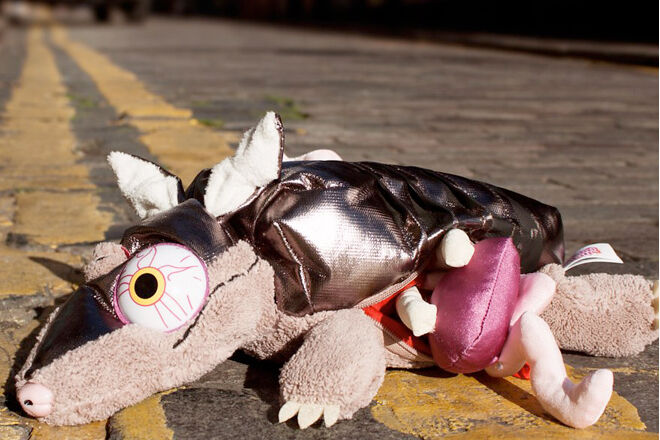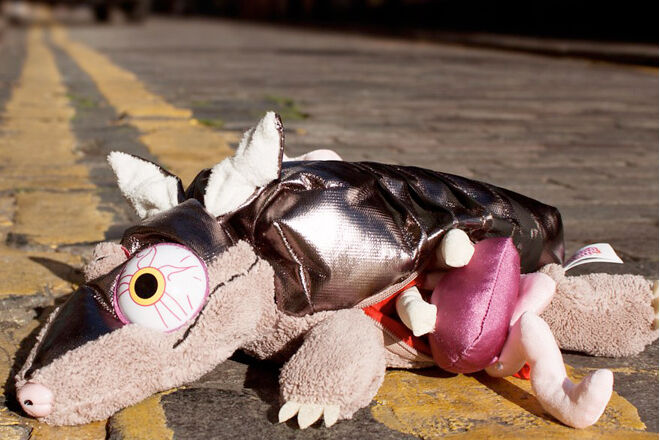 Soft and squashy, these morbid-yet-strangely-appealing roadkill plush toys even come with a body bag and death certificate. Weird.
9. Dumb Ways To Die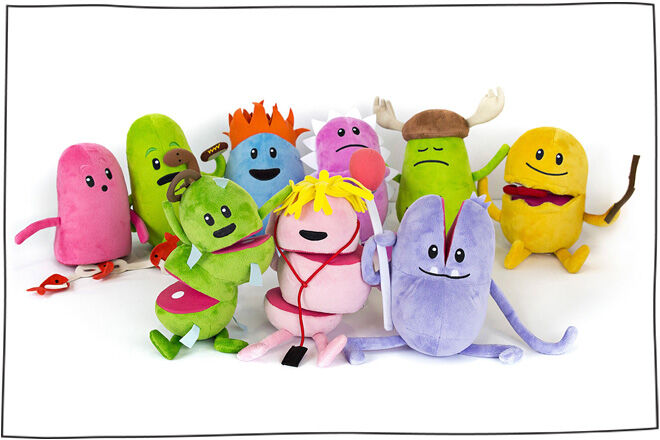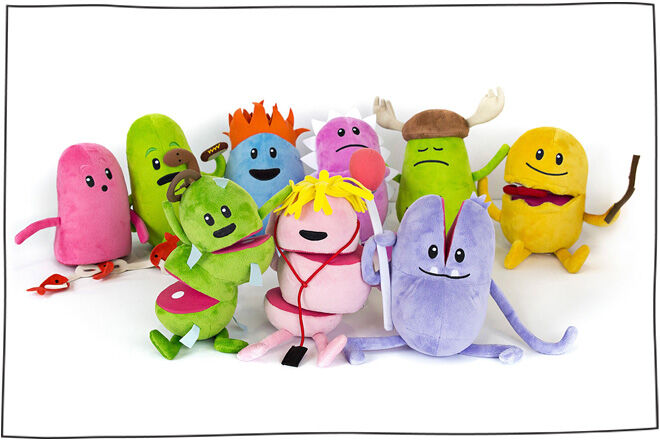 Set fire to your hair, poke a stick at a grizzly bear. Eat medicine that's out of date, use your private parts as pirahna bait. The dark humour of the Dumb Ways to Die public transport safety campaign has now crossed over in to plushie form.
10. Zombies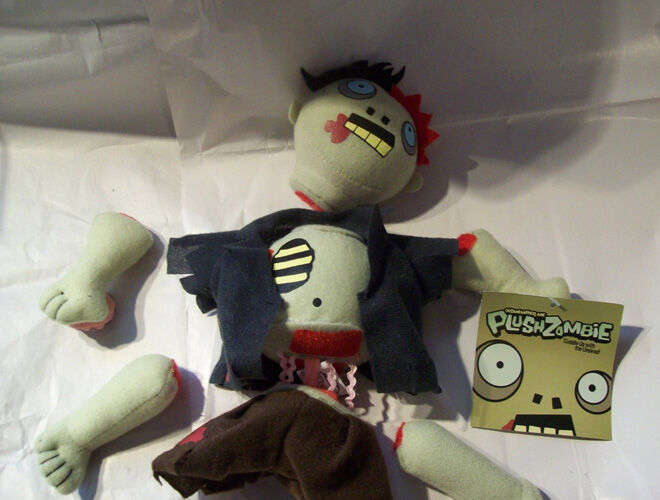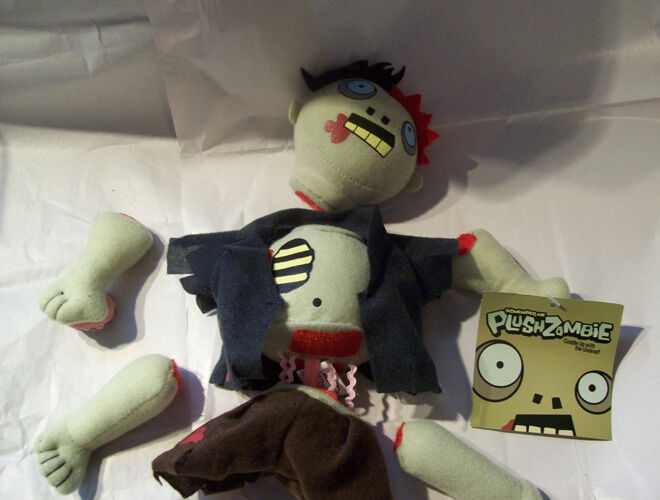 Sleep with one eye open … the un-dead are never far away with the Dismember Me plush zombie, complete with a tiny plush brain snack.
11. Pee and Poo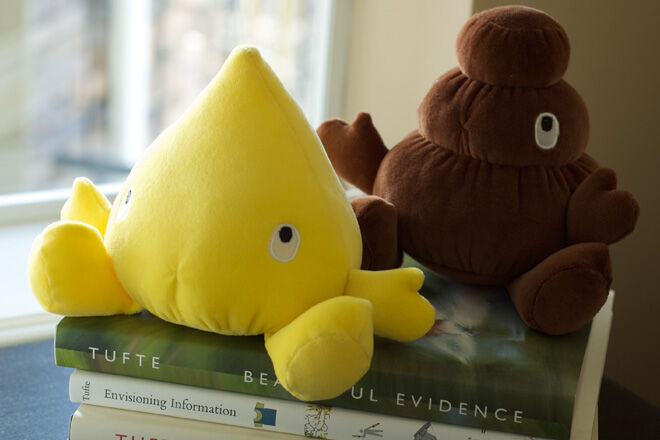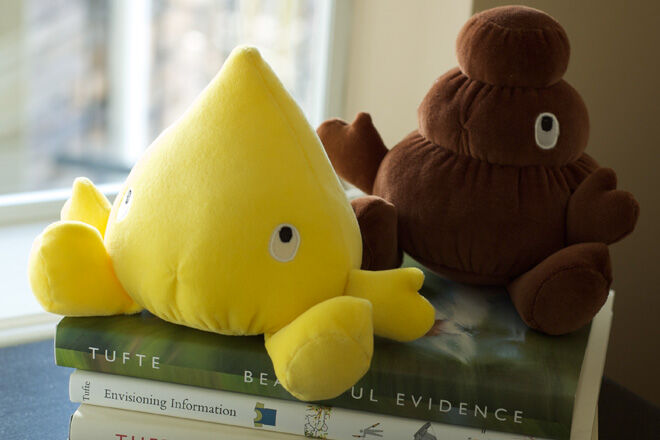 Yes, really. It's plush pee and poo. Cuddly companion? I stink not. Toilet training aid? Just maybe …
12. Uglydolls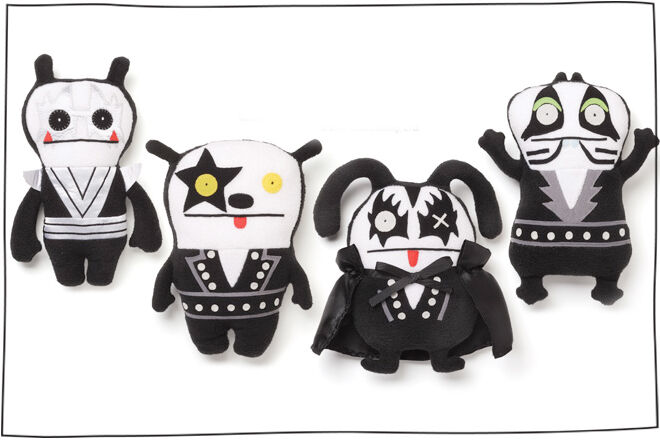 Pioneering plush weirdness since they were first released in 2001, Uglydolls are modern classics: Strange monster-ish blobs that are adorably imperfect. They've even released versions featuring DC Comics superheroes, Hello Kitty and KISS.
13. Weapons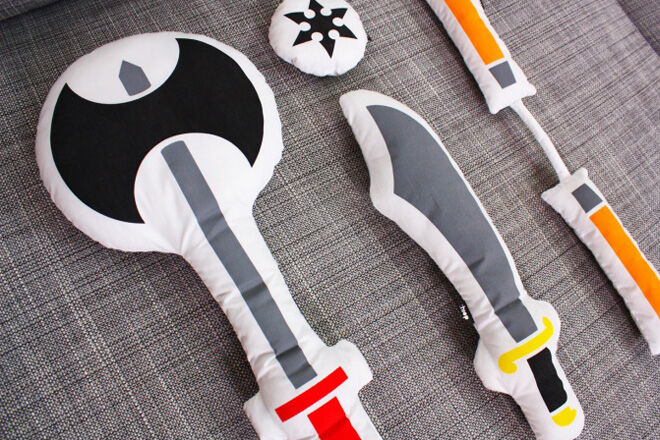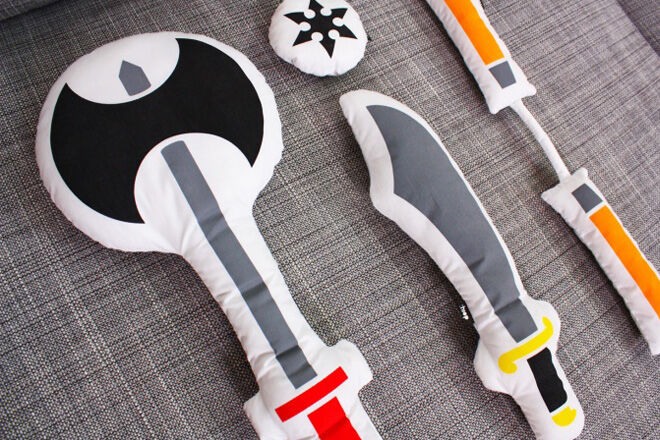 Lethal weapons without the lethal? Yes please! Cushy and ninja in the same sentence? You bet! Awesome pillow fight? Absolutely!
14. Grumpy Clowns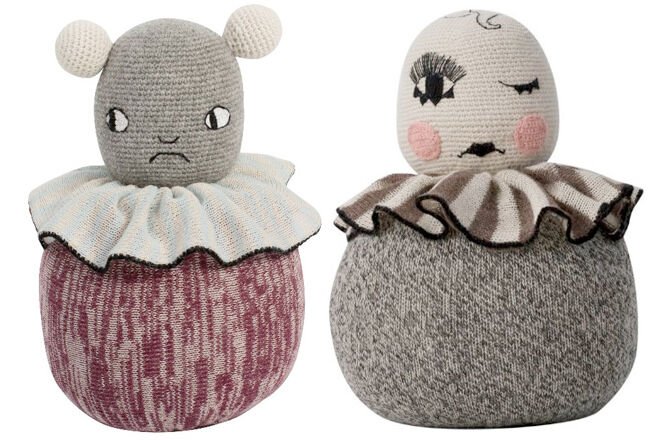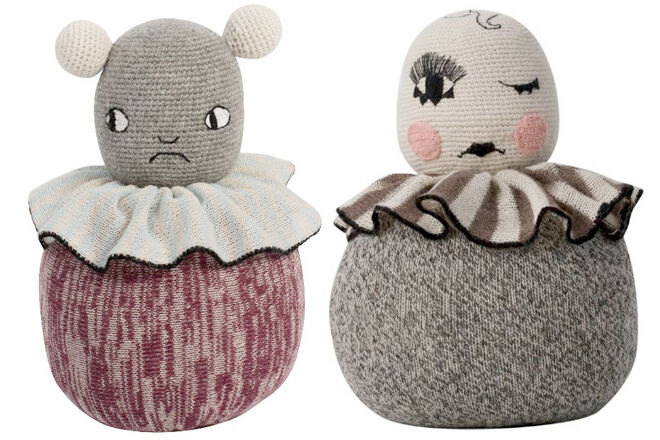 Lucky Boy Sunday's quirky softies are perfect for your emerging emo. These Danish dolls are off-beat, arty, and we love them.
15. Xbox Controller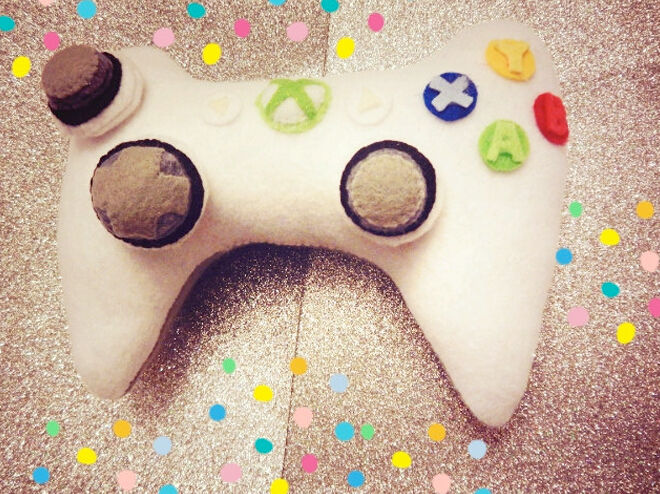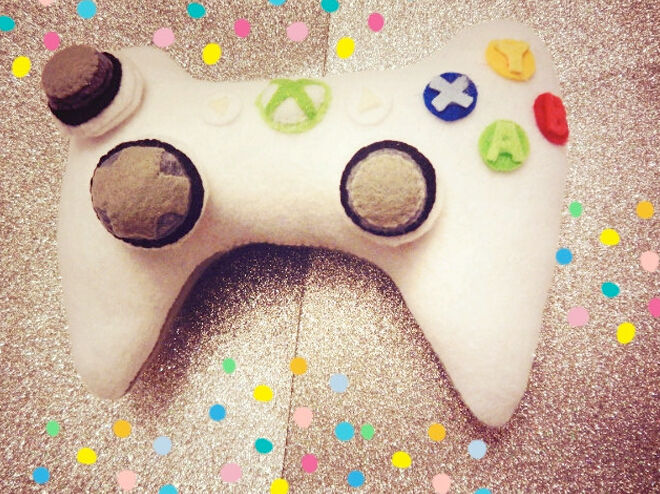 A perfect cuddly companion for the serious gamer that can't bear to part with the controller at bedtime. This one takes screen obsession to a new level!