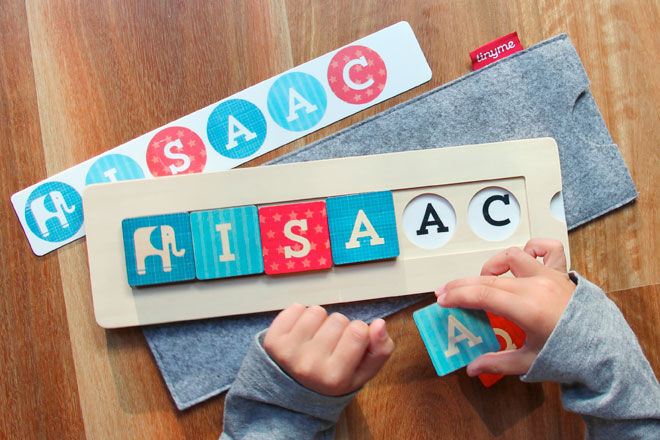 Tinyme has launched their latest personalised product … but there's a twist.
Tinyme Name Blocks are being released as a Kickstarter Project – a crowd-sourced funding platform that allows early adopters to pre-order the product and support the development stage. If the project reaches its goal in 22 days, the name puzzles will go in to production and early supporters will be the first to receive their puzzle packages in the mail.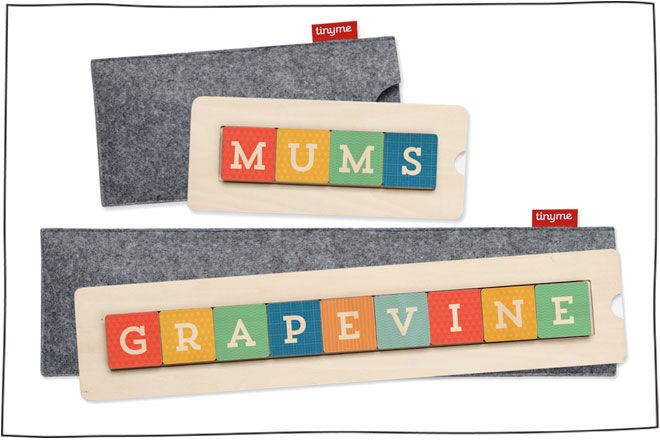 Tinyme have been working on a contemporary version of the timeless wooden name puzzle for over a year. The design they've come up with is customisable, with educational elements and tinyme's trademark eye-candy design. Choose from different font, symbol, colour, pattern and design options to create your puzzle. The puzzle comes with two slide-in cards custom-printed to match. The first allows the child to create their name by matching letter and colour. Once they've mastered this step, simply slide out the card to reveal the black and white text version. With no colour prompt, matching then needs to be based only on the letter.
Visit the Tinyme Name Blocks Kickstarter to order yours and be the first cab off the rank!