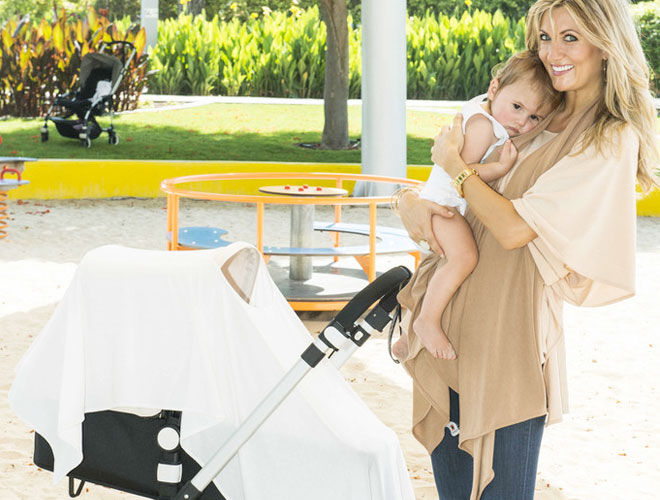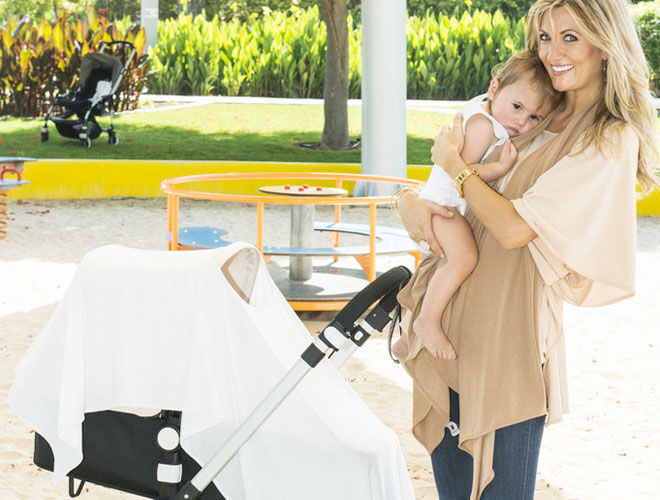 It's a maternity top. It's a breastfeeding cover. It's a blanket. It's a pram shade. It's a swaddle. It's a nursing top. Topszy is pretty much the most versatile accessory any new mum can own!
This cleverly shaped piece of magical fabric can be tied, wrapped and worn in a multitude of ways for every stage of motherhood. Use it as a loose, comfortable top during pregnancy and then once baby is born, it's a discreet cover for feeding.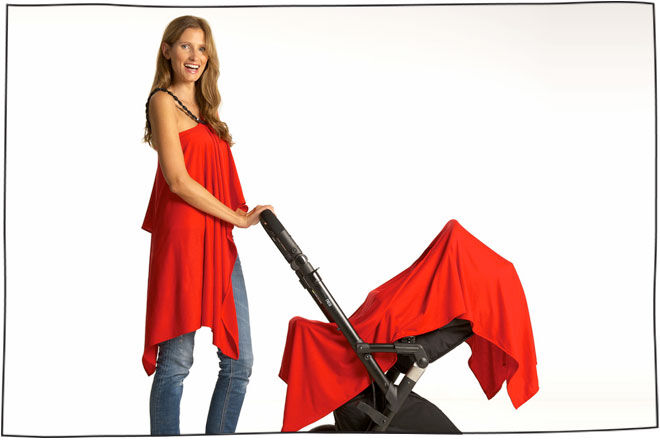 You can also drape it over your pram, using the hole in the centre as a little window to view bub. After your breastfeeding days are over, it can turn in to a halter top, waterfall vest, or a scarf. And of course Topszy's always on hand as the perfect blanket or wrap – able to be rolled, folded and squished up under the pram so it's within reach whenever you need it!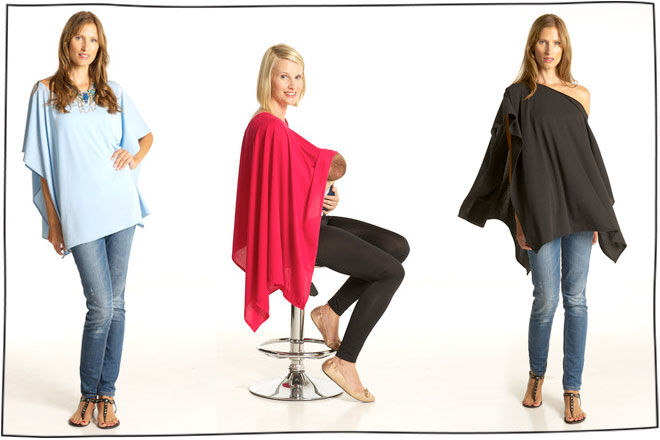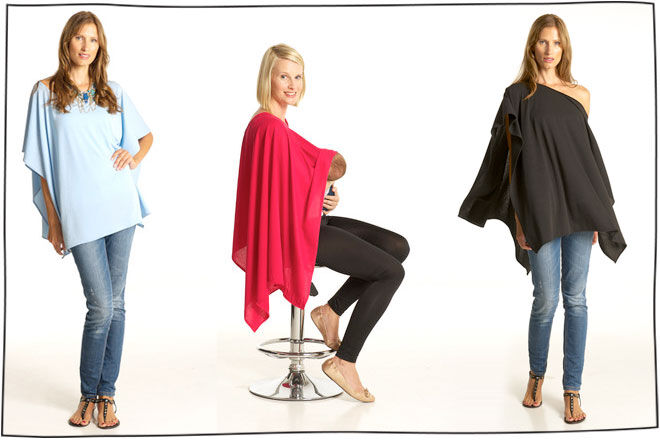 Take a look at the video below for loads more ideas.
Available from Little Boutique Baby ($38.50)