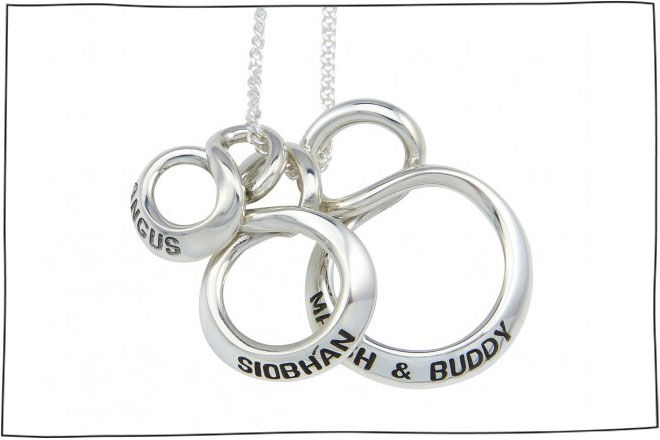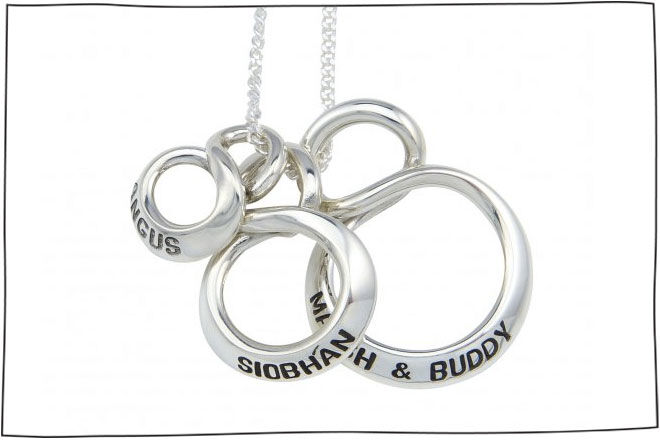 We love sharing lots of gorgeous stuff for your small fry, but occasionally it's nice to feature something just for the mamas. Uberkate has released a new range of personalised jewellery, the Infinity collection (from $175) … and of course it's gorgeous!
The range features delicate, organically shaped figure-eights stamped with your family's names, that layer and nest as you wear them against your chest (right where your loves should be. Aww!)
As with all Uberkate's beautiful sterling silver jewellery, you can add to your necklace over time. Start off with a big infinity loop with yours and your partner's names, and then add smaller loops as your children arrive. You can also have birth dates or anniversary dates inscribed on the back, too.
Is it too early to start dropping Mother's Day hints?