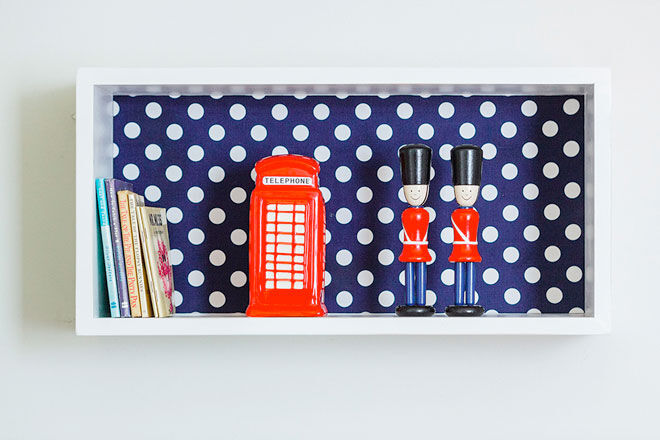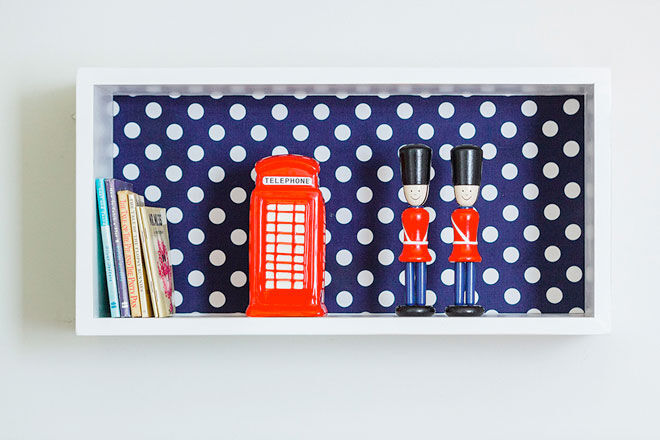 The Willow and Wood philosophy is simple and admirable. Built by hand, built with love and made to last. And you will want them to last. Because these gorgeously crafted furniture pieces are absolutely stunning – you'll never want to part with them!
Willow and Wood furniture is all wall-hung, maximising floor space and making use of a your vertical surfaces for storage and display. These good looking pieces are idea foor creating cosy book nooks, handy organisation stations, above-the-bed storage, clever toy storage and more.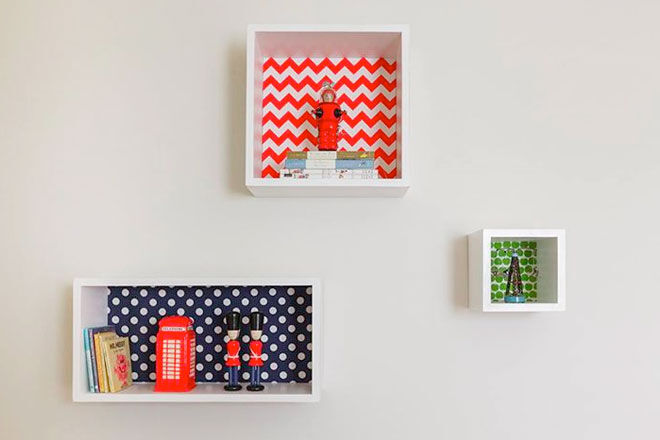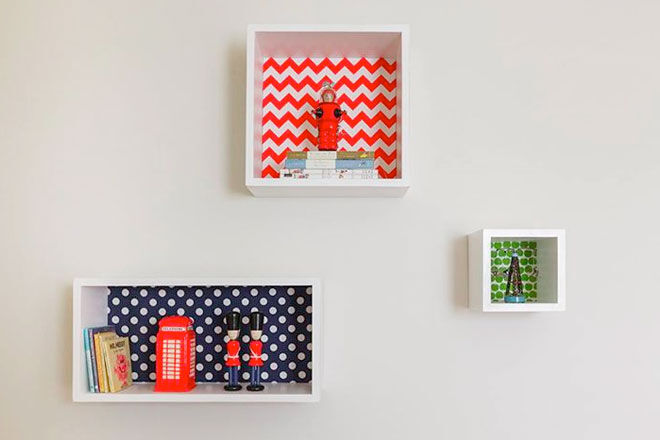 These bright fabric-backed 'cubby' shelves (from $63) provide a gorgeous little display space for toys and treasures, and the colourful backing creates instant wall art.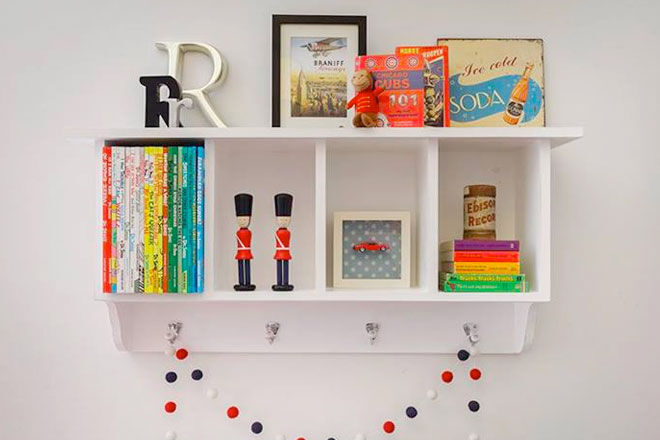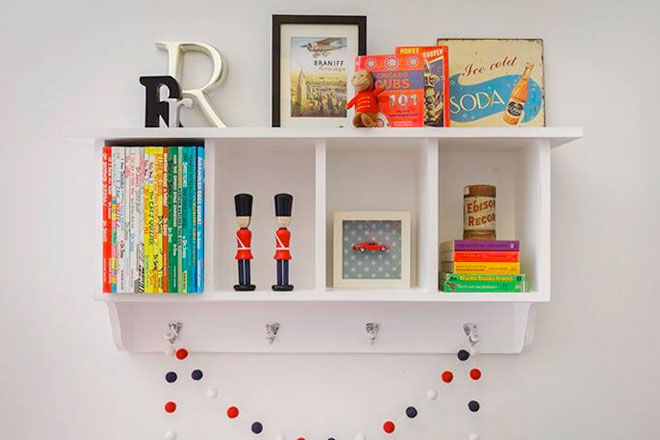 The 'Baby Bunting' shelving unit ($299) does it all – storing, hanging and displaying. We can see it used near a change table for easy access to nappies and essentials when baby is young. Then later on, as a place to hang toddler clothes and put away books.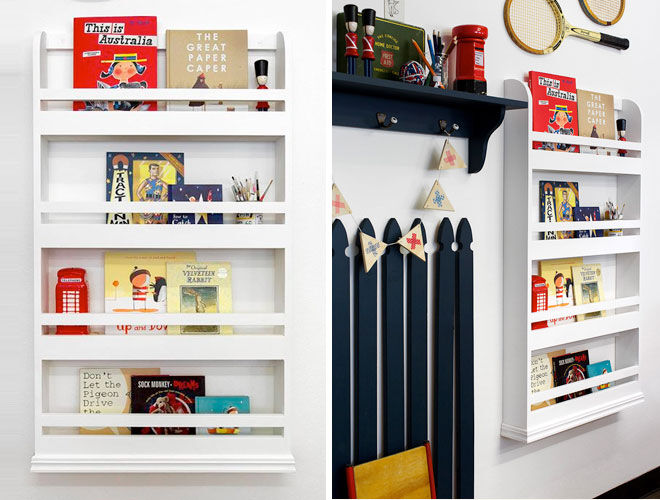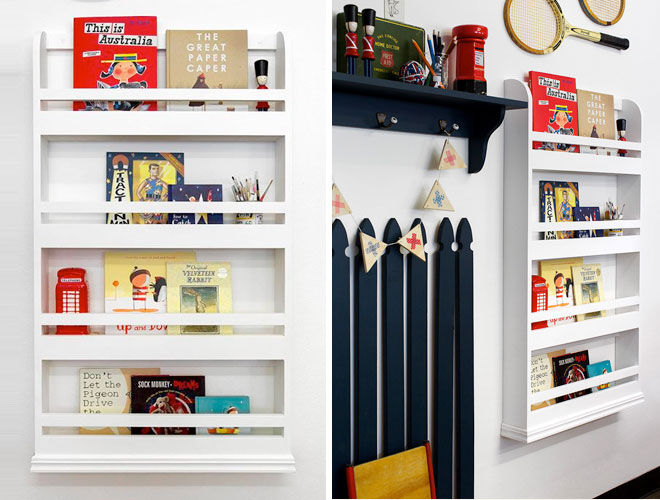 Speaking of books, we're completely in love with the Bookworm Bookrack ($219), a space-saving face-out bookshelf that fits snuggly against the wall. Hang it at a height perfect for your little readers to access their own bedtime stories, and encourage reading by keeping bright covers on display.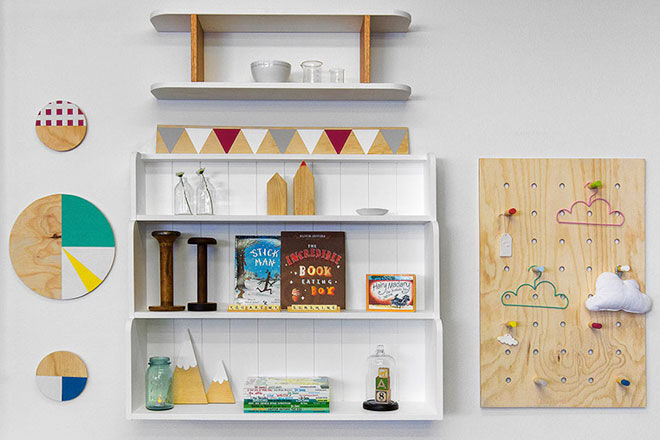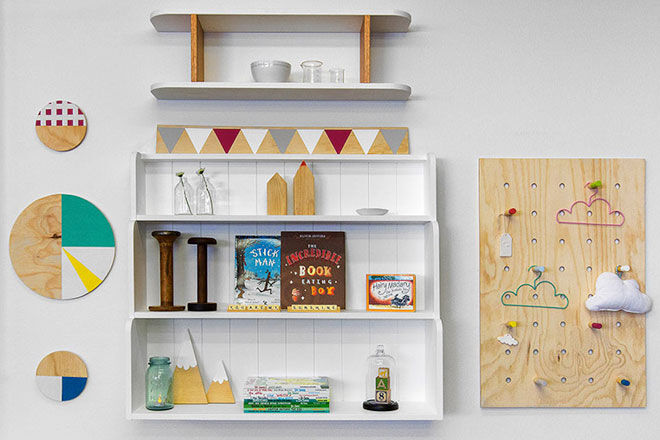 Not just for kids' rooms, Willow and Wood furniture would look great in any part of the home. The sleek, rounded Art Deco shelf ($169) offers Scandi-chic, while the Waterfall wall shelf ($449) can display your treasures and store books. The modular pegboard hanging rack ($129) comes with colourful rods that can be placed in any hole, perfect for hanging hats, scarves and jewellery.