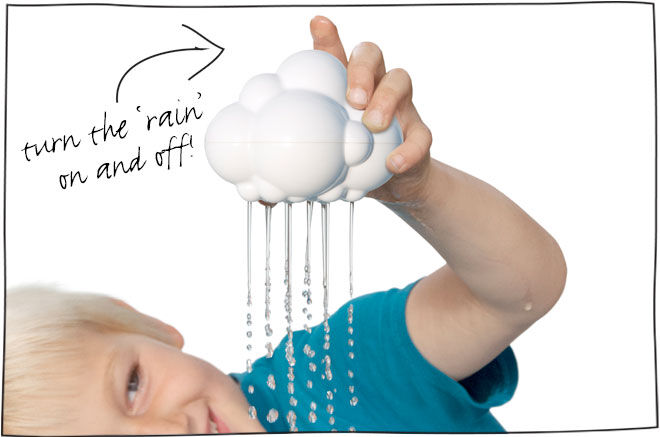 The Pluï Rain Cloud ($18.95) is a wonderfully splashy bathtime toy brought you from the same people who created the Pluï Water Toy.
Shaped like a fat fluffy cloud, this little guy squirts and dribbles and makes bathtime extra fun. Fill him up, lift your finger from the nozzle and it's raining, it's pouring! How fast can you make the water come out?
It works like a pipette and can be used to teach kids simple physics – or just to give them a good soaking!
Available from bubbalove.