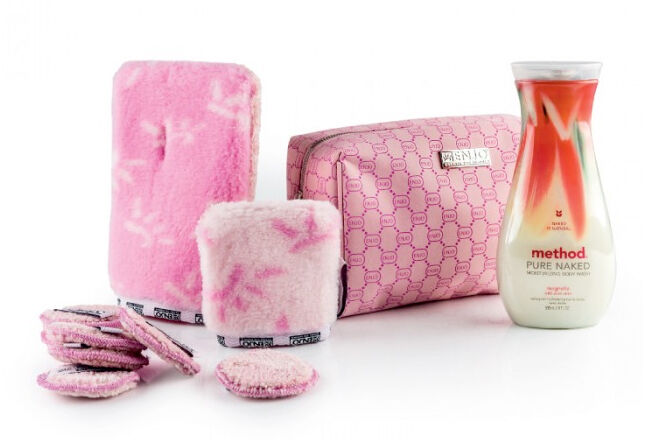 ENJO's microfibre technology is famous for chemical-free cleaning. But did you know you can also use ENJO to clean your face? No, no. Put the oven glove down. We're talking about special ENJO pads made from gentle fibres, designed to remove grease and make-up residue, clean your pores and leave you feeling buffed and polished. All without chemicals!
These fabulous fibres gently exfoliate and cleanse using just water and TLC. Great for everyday and perfect for travel and camping: no more taking a cosmetics case full of lotions and potions! Plus you'll save money long-term, safe in the knowledge you're not putting anything on your skin that could irritate or damage it.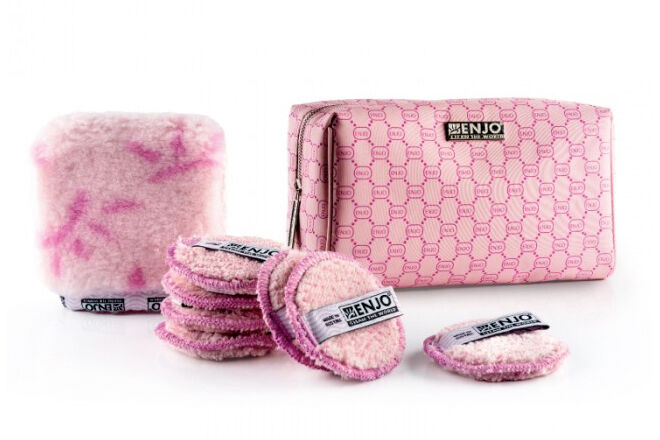 For Mother's Day, ENJO has created a range of pink pamper sets (from $89) packed with brilliant chemical-free beauty solutions, with a portion of sales going to the McGrath Foundation. Perfect for health- and eco-conscious mums who love to give back.
Choose from sets featuring body gloves, face gloves, daily face cleansing pads, and luxurious body care products from method. Or pick-and-mix a selection of pink products to make your own pack.
Available from ENJO.