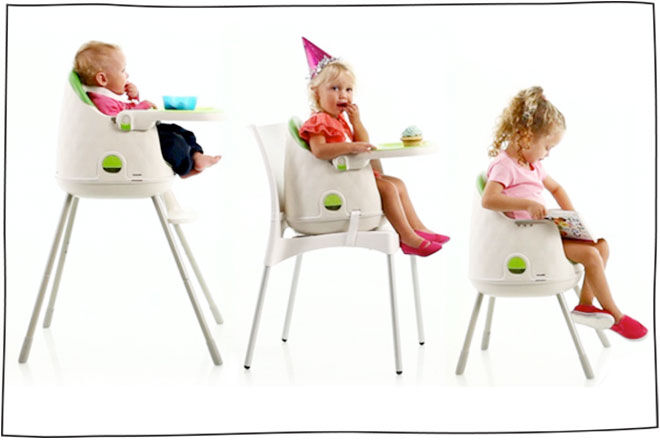 Any product that grows with your child is a blessing, saving on space, waste and money. That's why we love Keter's Multi Dine High Chair: it's an adaptable chair that changes with your child's needs. The chair converts from a high chair, to a booster chair, to  junior chair. We love how it grows shorter as your child gets taller!
The design allows for quick transformation between different seating options, and all the spare parts can be stored within the chair itself (which means not having to worry about losing pieces or finding yet another storage spot).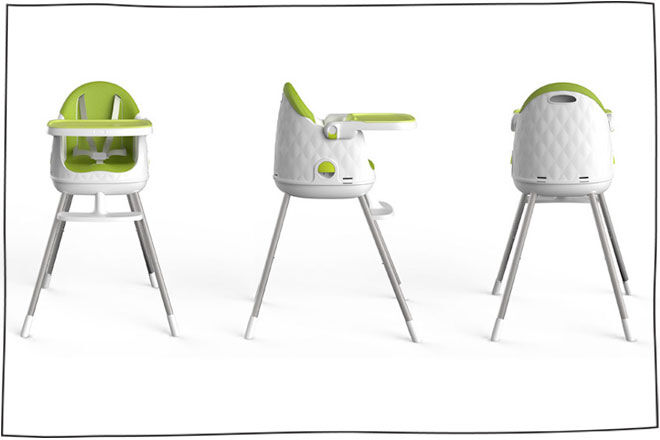 The chair has a sleek, minimalist design with an accent colour (available in green or blue). This is also a great chair for messy eaters: the seat cover can be easily and quickly detached, washed and dried due to its flexible polymer material. Is there a greater gift to a parent than something that can be quickly and easily cleaned? The chair also has a five-point harness and additional tray.
Available from Baby Train ($249.95).