Keeping toasty has never looked go good. Slugs n Snails tights are bright, funky and far removed from the hideous boring brown ones we used to have to wear (curse you 80s fashion!).
Perfect for girls and boys, these snuggly and warm tights look great under skirts or shorts, and are perfect for little wrigglers who always manage to squirm out of socks. They're available in bright colours with fun themes including trucks, mushrooms, toadstools, owls and rainbows. They also feature anti-slip soles so they're great for new walkers.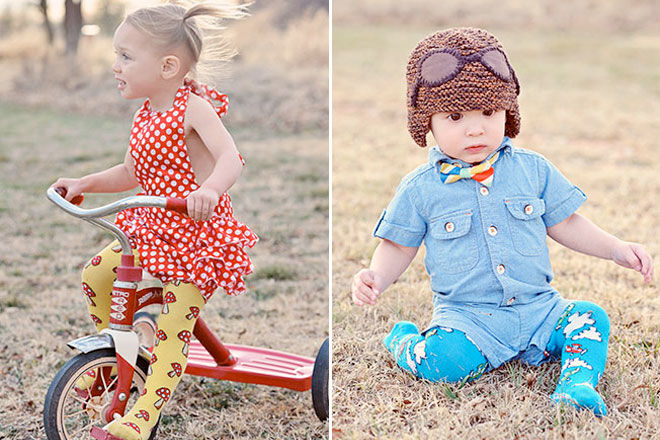 Slugs & Snails started out making tights for boys. The owners lived in a old house, atop a cold windy hill on the west coast of Ireland, and needed tights to keep their son's legs warm. They couldn't find any tights for boys so started making their own. So not only can you rest assured that these tights will suits little lads, but also the fact that they're made for the windy climes of Ireland, so they're sure to be warm!
Available in Australia from Baby Goes Retro ($24.95).