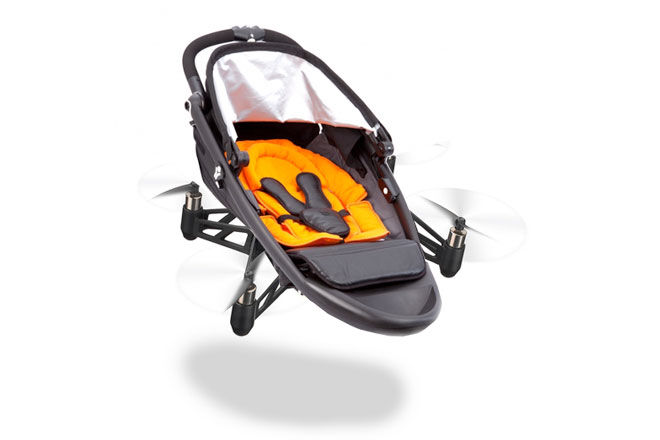 Loof Industries is releasing a world-first for parents: the Loof Hover Pram.
Yes, you heard right – Back to the Future is becoming a reality for babies, thanks to new technology developed by Loof.
Marketing manager Aaron Guy said, "We've been working on the Loof Hover Pram for more than five years, incorporating the same technology used to power small aircraft and drones. We've been able to miniaturise this technology and make it safe and affordable for parents."
The Loof Hover Pram will have a maximum speed of 5 km per hour and can hold up to 30 kilos. It can be controlled remotely using an iPhone or iPad, or steered manually with buttons on the handlebar. Safety features include voice-controlled emergency stop and see-through side shields to protect little fingers from the propellars. Optional accessories include a matching Hover Shopping Basket or cup holder.
Version one will retail for $4999 and will be released in November 2014. Pre-order yours here.