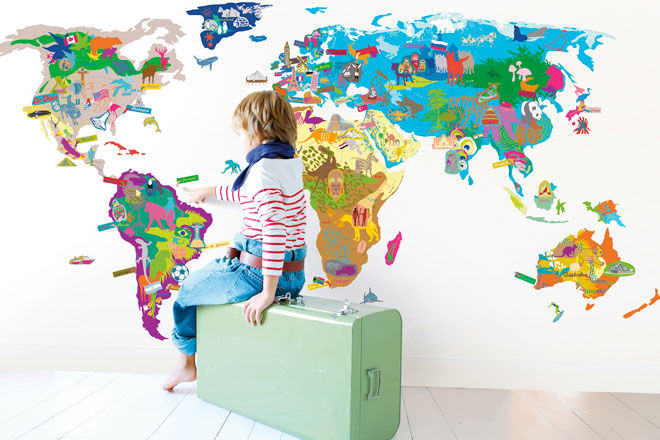 MIMI'lou is French designer brand that's ready to rock your walls. Imaginitive, graphic, colourful and on-trend, these shapes, spots and illustrations are perfect for adorning surfaces big or small. We're particularly partial to the seriously amazing world map ($175) filled with bright renderings of every country that your kids can decorate with pictures, flags, and place names (in French of course!).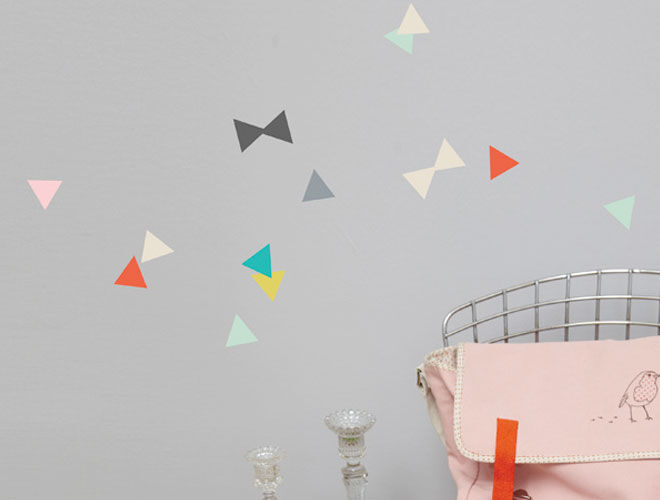 For something more subtle, triangle stickers ($20) can be scattered over walls or paired together to form little bows.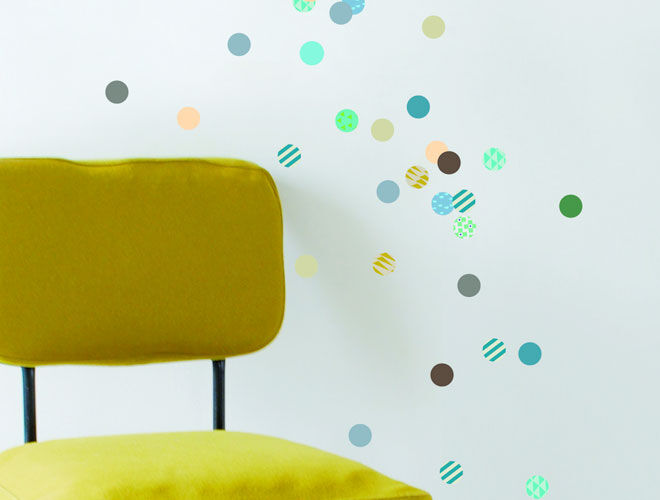 We love the washi tape vibe of these dots ($20) cute for decorating small furniture as well as walls.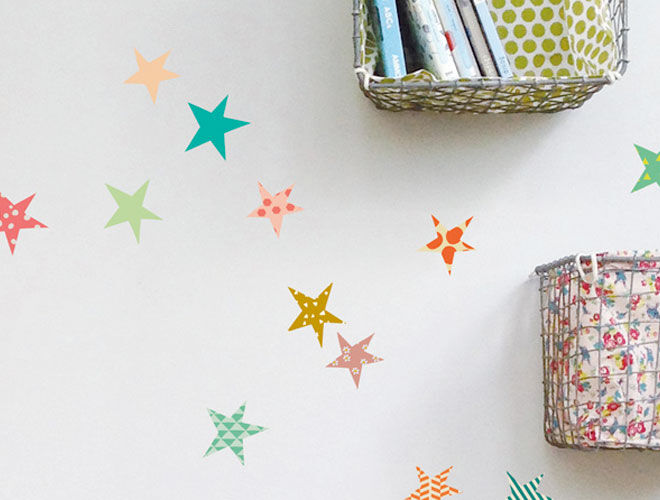 These patterned stars ($20) are simple and beautiful. Buy a few packs and turn your child's ceiling in to a stellar sky!
Available from Talo Interiors.