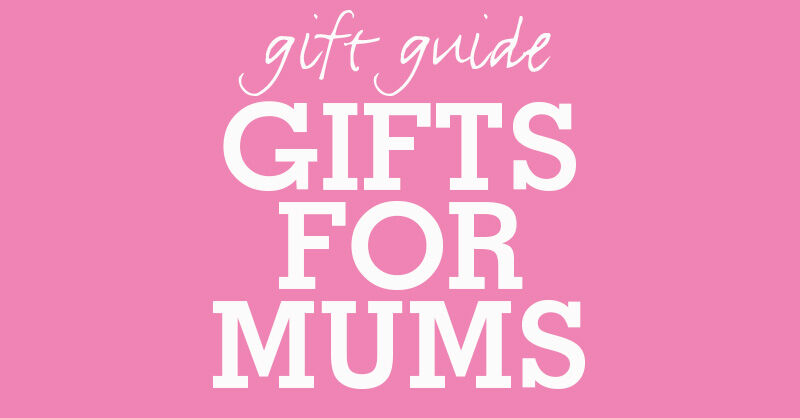 Whether you're looking for a gift for a new mum, a glowing mama-to-be, looking for something to make your own mum beam, or a few ideas to drop hints for yourself, we've got you covered!
Check out our top 50 gift ideas for Mums – from cheap and cheerful to luxe items to make her feel very loved.

Cheap and cheerful …
Movie tickets
iPad or phone case
Her favourite chocolate
A terrarium or a potted plant
iTunes voucher
Cut flowers
A free massage from the kids
Coffee card gift voucher
Good bottle of wine
Book
Personalised diary
Makeup or nail polish
A fancy tea cup
Cosmetics case
A bit more … (under $100)
Yoga sessions
Bathrobe
Beach towel
Spa voucher
Magazine subscription
Cooking class
Dancing lesson
High tea
Scarf
Earrings
Hair curler or straightener
Cookbook
Yoga mat
Sunglasses
Silky PJs
Fitness tracker
Electric toothbrush
Perfume
Wine tasting experience
Clothing voucher
Manicure or pedicure
Splash out …
Personalised jewellery
Coffee machine
Restaurant voucher
DSLR Camera
Hair cut and colour voucher
Luxe bedlinen
New handbag
iPad mini
Kindle / e-reader
Weekend away
KitchenAid stand mixer
Family photoshoot
A weekly cleaner for a month
Thermomix

YUYU Bottle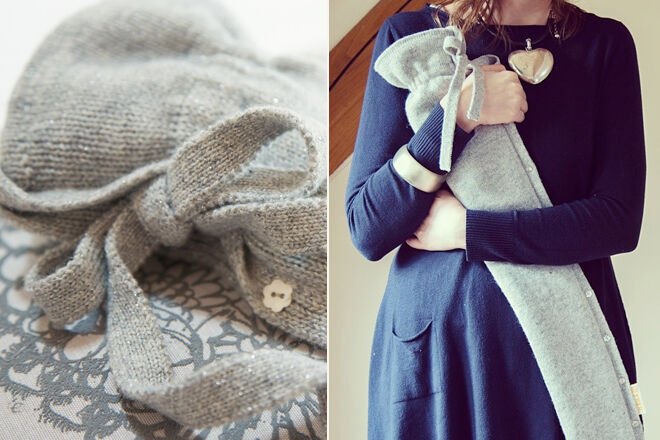 The humble hot water bottle has had a re-design, and if you're lucky enough to get a luxe YUYU Bottle as a gift, you won't be able to live without it! The YUYU is a loooooong hot water bottle that can be wrapped around pregnant bellies, stretched across lower backs, placed along aching shoulders, and more. Whether you are sore from carrying bub (inside or out!) or just love the feeling of a warm hottie to cuddle in winter, the YUYU is brilliant. It's flexible and moulds to your body, so you can target specific muscles or wrap it around you. But what elevates this gift is the divine Mongolian cashmere cover, decorated with mother of pearl buttons. Ooh la la! My muscles are relaxing just thinking about it …
YUYU is one of Harrod's top-selling products and will be available at independent retailers such as Henry Bucks and Accoutrement from Monday 4th May. Contact Hale Imports for stockists.
Uberkate jewellery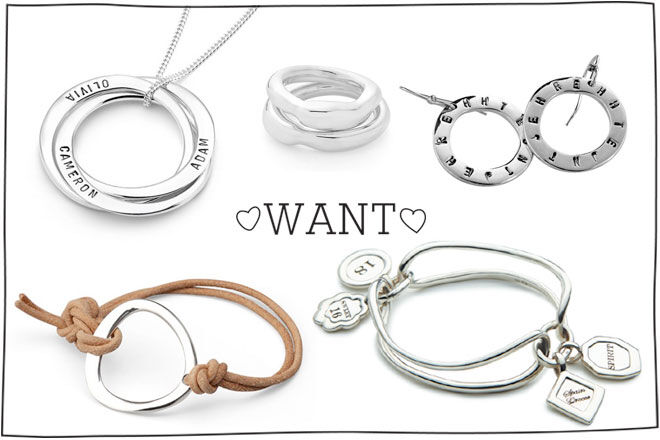 Uberkate makes the most meaningful gifts, because they are all about you. This gorgeous handmade sterling sliver jewellery is loved and coveted by thousands of mums. Not only is it beautiful, it's also embossed with the words that mean the most: wedding dates, children's names, anniversaries and special messages. Signature Ubercircles pendants are the standout of the range, while the new Infinity collection updates the look with an organic, intricate figure-eight style. For those who like the finer things in life, the Uberfine selection features delicate, feather-light charms on fine chains.
Il Tutto bags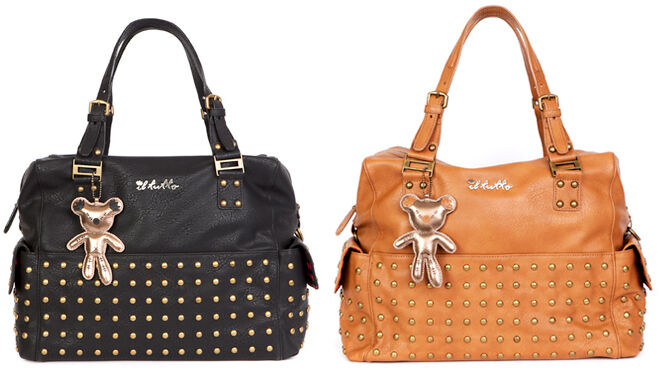 New bag, new woman. Nothing makes us squee more than a gorgeous handbag, and when they double as practical baby bags, we're sold. Il Tutto make divine nappy bags that you will use well beyond the baby stage. Rock chic mamas can keep it edgy with the cool studded Frankie tote ($299). The embellishments keep it runway-ready while all the practical mumma details are there – including a removable and washable zip-out lining.
ENJO Pink face and body care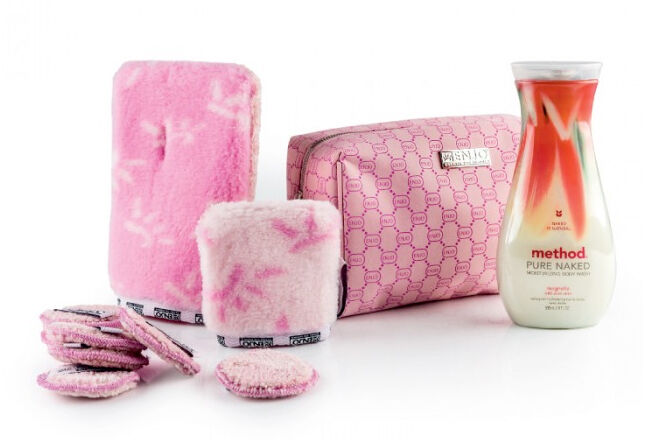 ENJO has created a range of pink pamper sets (from $89) packed with brilliant chemical-free beauty solutions, with a portion of sales going to the McGrath Foundation. ENJO's fabulous fibres gently exfoliate and cleanse using just water and TLC. Great for everyday and perfect for travel and camping: no more taking a cosmetics case full of lotions and potions. Designed to remove grease and make-up residue, clean your pores and leave you feeling buffed and polished. All without chemicals!
Walnut Melbourne shoes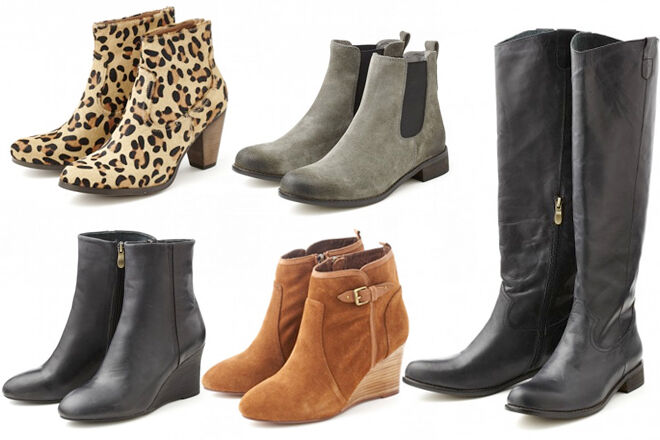 We love Walnut Melbourne's boot collection. We have our eye on those Lucky Leopard Boots ($249.95) and Skye Suede Wedges ($199.95) in particular.
Stephanie Alexander's Cook's Companion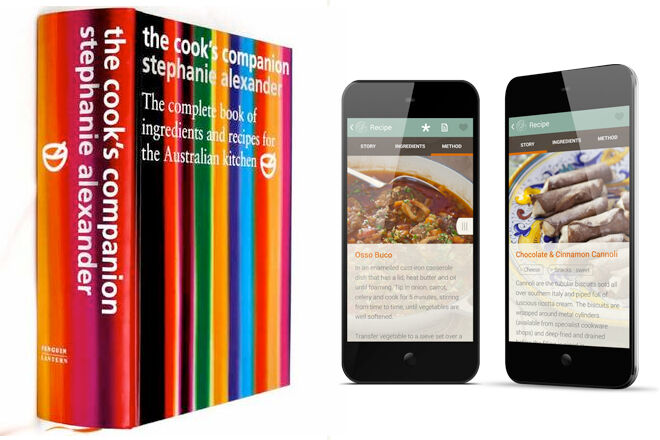 If the person your're buying for has an iPad or smartphone and loves to cook, then this App is for her. The much-loved 'Bible' of cooking, Stephanie Alexander's Cook's Companion, has made the transition to the digital world. With 2,000 easily searchable recipes, plus inspiring images, how-to videos and in-depth knowledge on ingredients, cooking methods and food pairings. With a few clicks, you can easily order the Cook's Companion App ($49.99) to 'arrive' in your mum's inbox on a set day.
Koolaman Designs jewellery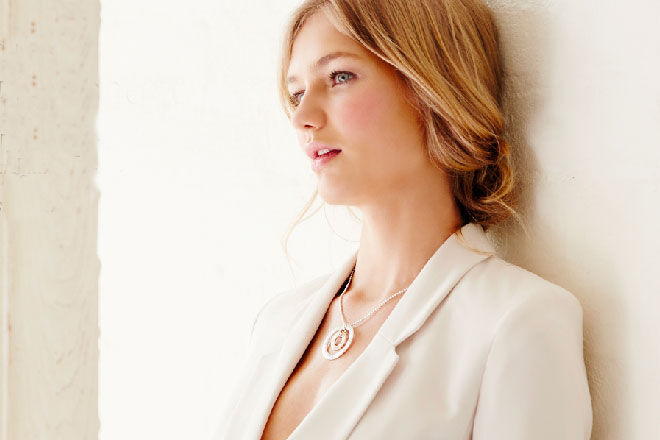 Koolaman Designs' hand-stamped personalised jewellery has an artisan touch that we love. The new Penny and Katherine pendant features a small 9ct gold circle nested inside a larger sterling silver circle. This double pendant has lots of room for your hand-stamped messages of love – up to 46 characters around the outer circle. So you can immortalise baby names, anniversary dates, or secret sentimental words. Koolaman also make bracelets, key tags and keepsakes that can all be customised just for you.
Falcon enamelware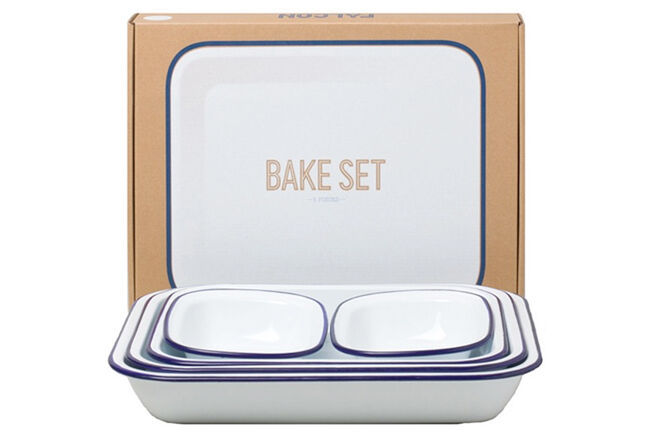 Give mum's kitchen some classic cred with iconic Falcon enamelware, a retro essential that has stood the test of time. Choose from Bake Sets, Prep Sets, Pie Sets (from $94.95) and more, packaged beautifully for gift giving.
Cosy ballet slippers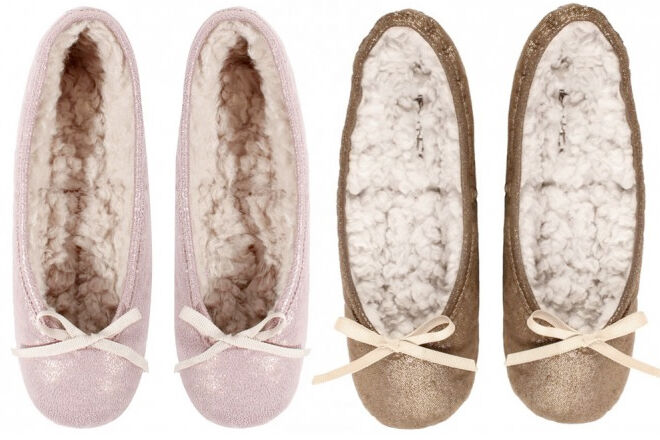 Cute enough that you won't be embarrassed walking to the mailbox wearing them, and cosy enough to keep tootsies warm all year long, these Ruby & Ed Ballet Slippers ($49.95) are fluffy on the inside and sparkly on the outside.
Eternal Creation Sleepwear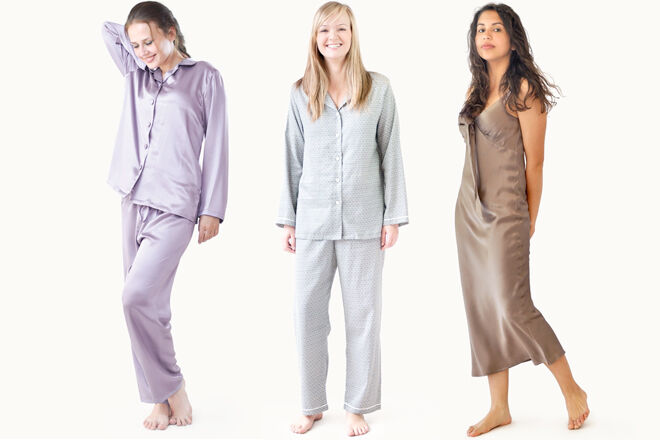 Whether it's a slinky silk nightdress ($97), divine tailored cotton pyjamas ($69), or a set of butter-soft silk PJs ($189), Eternal Creation's handmade and Fair Trade sleepwear is amazing quality. Mum will definitely be having sweet dreams in this collection.
Mamaway Maternity Wear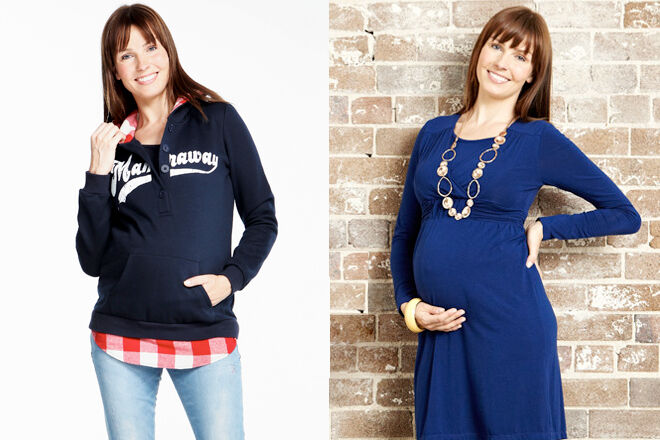 If you have a mama-to-be to buy for, take a look around Mamaway's maternity fashion collection. It's full of bright colour blocked knits, cool hoodies, stretchy tops, warm dresses and versatile puffer jackets – with hidden breastfeeding ability so they're great for after baby too. Find the perfect pair of maternity jeans or grab a gift voucher for the expectant mama.
 Porcelain tableware by Mr & Mrs Clynk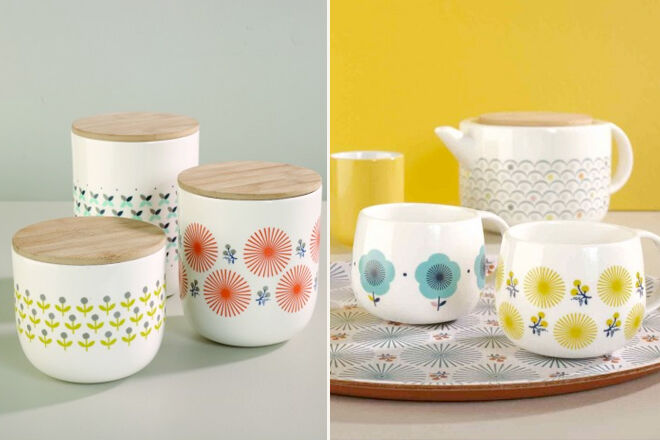 We looooove these beautiful, Scandi-style porcelain tableware and homewares by Mr & Mrs Clynk. Canisters (from $24.95) and mugs ($19.95) make an inexpensive gift that mum will use every day.
Louenhide Cosmetic Cases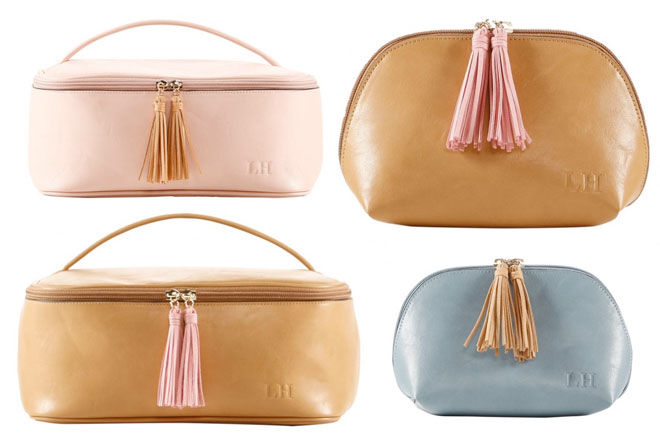 Ooh la la. These luxe-looking cosmetic cases (from $24) by Louenhide are pastel-hued and delicately tasseled. Like something a 60s film star would carry. I guess that's why they're called the 'Audrey' and the 'Hepburn'. Gold hardware and mono striped interiors add to the chic look. One in every colour and style, please!
West Elm animal planters
These dove, baby bird and mice planters (from $16) carry a little bit of grenery on their backs to decorate mum's shelves at home or work. They're kooky, on-trend and we adore them.
Kip & Co Velvet Quilt Cover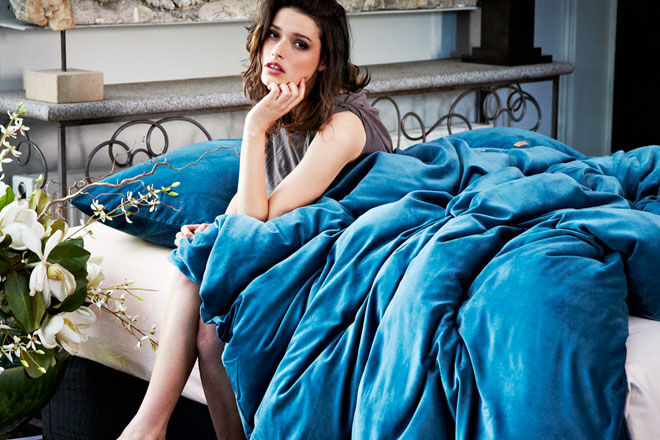 Bury yourself in a luxurious Kip & Co velvet quilt cover (from $219) and you'll feel warm and snug in a bed fit for a queen! We always crush hard on Kip & Co's linen collections, but this season we've got our eyes on these decadent doonas in burnt orange, dark grey and teal. Hint, hint.