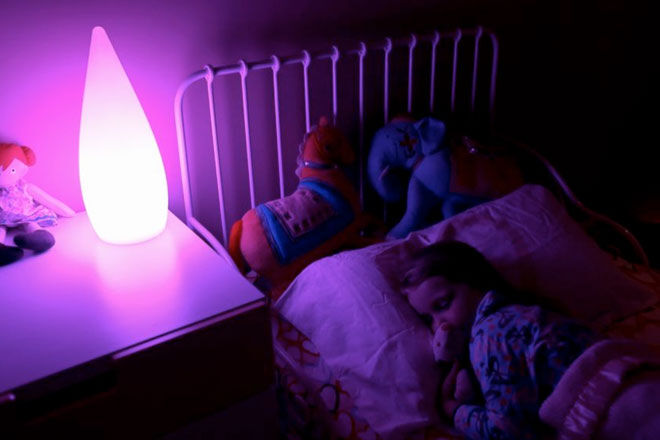 We've been through a few night lights in our time. Battery operated ones that barely last through the night. Solar ones that don't charge. Wall mounted ones that give off barely a flicker. Corded night lights that have to be plugged in across the room. Character-shaped lights that distract rather than soothe.
As you can see, we've tried it all.
Well actually we hadn't, until NOW. Because I think we just entered night light nirvana.
Moodcubed make groovy LED lighting for events and parties, but they also make smaller lights that are perfect for nurseries and kids' rooms. They come in lots of simple shapes – teardrop, ellipse, sphere, egg – and sit neatly on a charging base.
After four hours of charge they're ready to be lit up and will last for up to 10 hours. A remote control allows you to dim or brighten the light, choose exactly what colour you want or cycle through colours.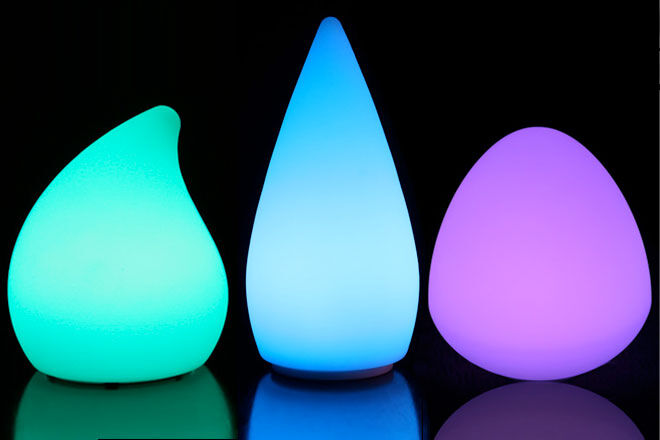 We love the way it just plonks easily on the base and doesn't need to be plugged in. The LED light is cool to touch, so kids can pick them up and carry them off to the bathroom for midnight nature calls, or add some mood lighting inside a tepee or cubby, or even take them outside for a twilight picnic!