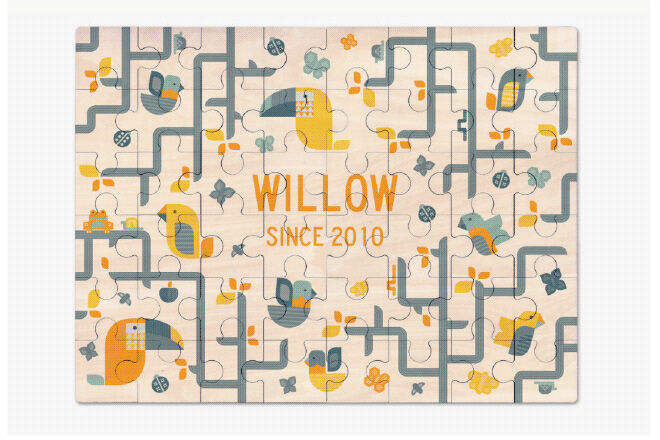 Tinyme's personalised puzzles just went in to expert mode. Their new jumbo-sized puzzles ($59.95) have 48 pieces, capable of keeping your growing thinker puzzling it out for longer. There are 29 awesome designs featuring everything from skateboarding donuts to woodland tea parties.
Each puzzle can be customised with your child's name or a fun message. Made from non-toxic plywood, the puzzles come in their own felt pouch for tidy-up time. And if you're still working up to the 48-piece challenge, you can always opt for the 12 or 24 piece versions instead.
Available from Tinyme.