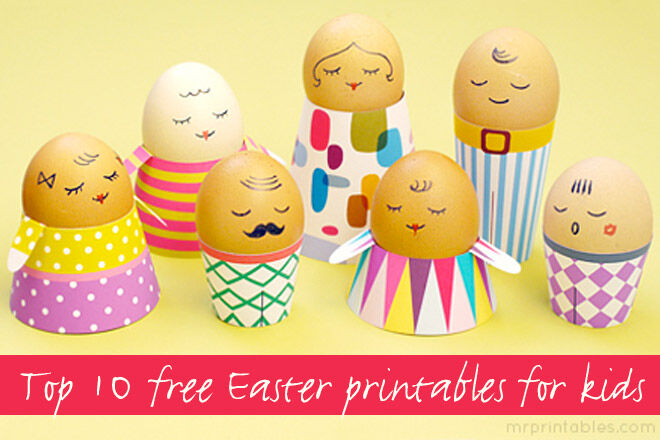 When we think Easter, we think bright colours, cute animals and fun games. So what better way to celebrate than with colouring-in games, fun print-outs and creating beautiful decorations?
We've hunted down the top free printables for Easter to keep you and your kids busy throughout the Easter break.
1. Hippo Blue Kids Club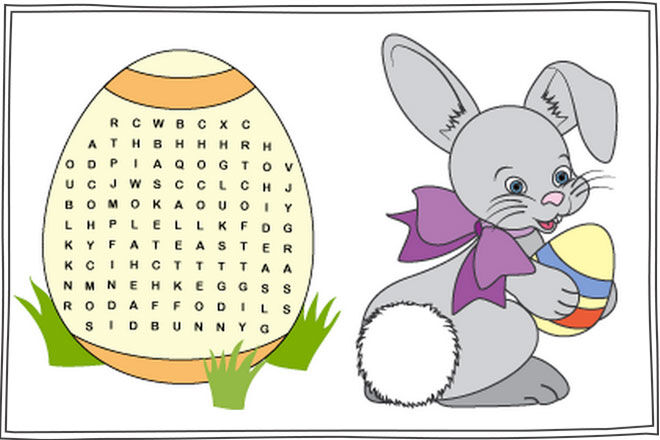 Hippo Blue's Kids Club has a Easter-themed printables to keep little ones busy throughout the school holidays with Colour In Bunnies and Easter cards, Bunny masks and join-the-dots drawings. Visit Hippo Blue Kids Club and check out their full range of free printables.
2. Stuck On You Easter gift boxes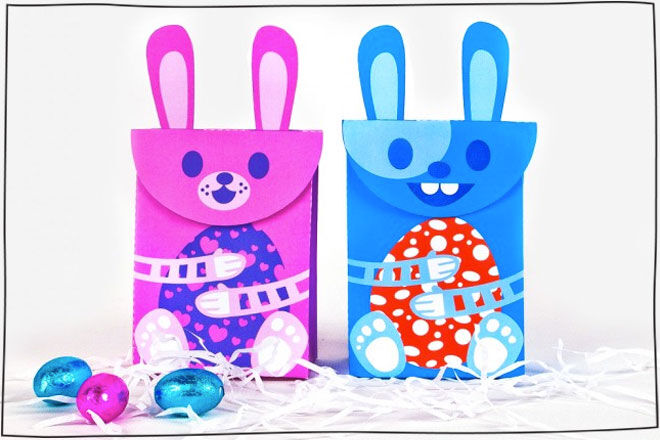 Stuck On You have created a template to help you make your own funky Easter gift box. As quirky as can be, these bright designs make a perfect gift box for Easter presents for mates, or to store your treasures found in the Easter egg hunt!
To download simply visit Stuck on You, tick the box, add your details & proceed to checkout. Click 'My downloadables' and then Easter Gift Box. Voilà!
3. TinyMe 'egg-cellent' printables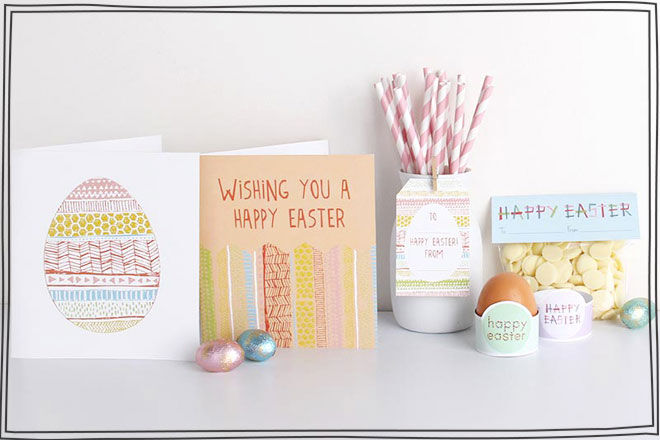 Want a beautiful Easter? Tinyme has all the gorgeous tools for tiny tikes to make Easter stylishly sweet. With egg-cellent printables including gift tags, bag labels, egg rings and greeting cards available for free in three different colour ranges – Woodland Easter, Loopy Easter  and Very Vibrant Easter (above)  – Tinyme offer 12 pages of fun!
4. Love Mae bunny paw prints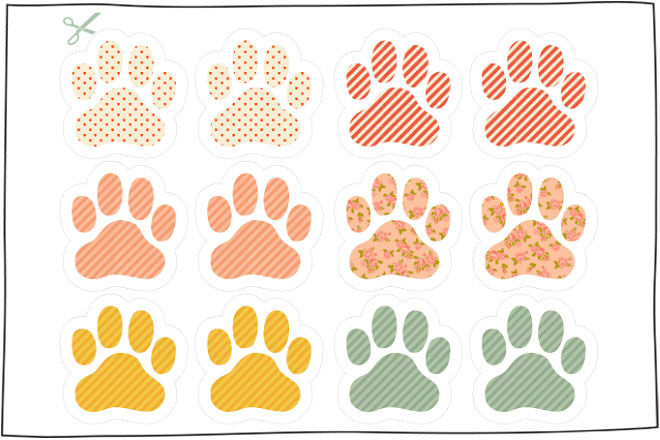 One of the most exciting Easter moments is waking up to discover whether the Easter Bunny has visited. Love Mae's free printable bunny footprints are the perfect clue to Easter Bunny's hippity hoppity movements throughout the night. Print up and place around the house after the little ones have gone to bed on Easter eve, or use as adorable decorations for Easter parties!
Visit Lovemae.com.au to download the Bunny Footprints. Simply print out, cut out and stick them wherever your imagination takes you.
5. Mr Printables Easter egg truck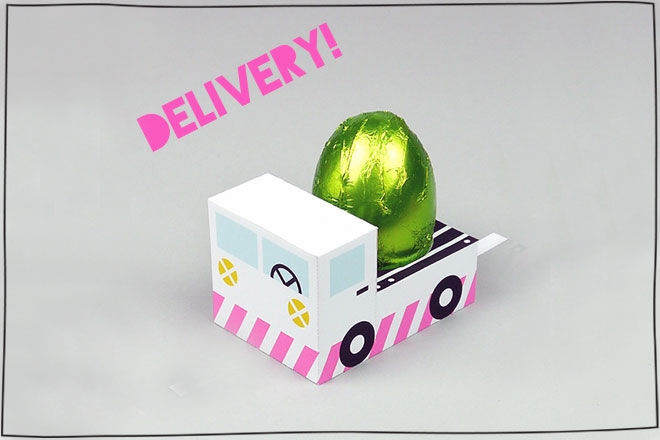 Toot toot! Easter Bunny surely can't carry all of those Easter Eggs in his little paws. Sometimes he needs a little help, like this super cute Free Printable Easter Egg Truck from Mr Printables. Also check out some of the other free Easter=themed printables including Printable Puzzles for Easter and Easter Scrapbook Papers.
6. Pretty My Party labels and posters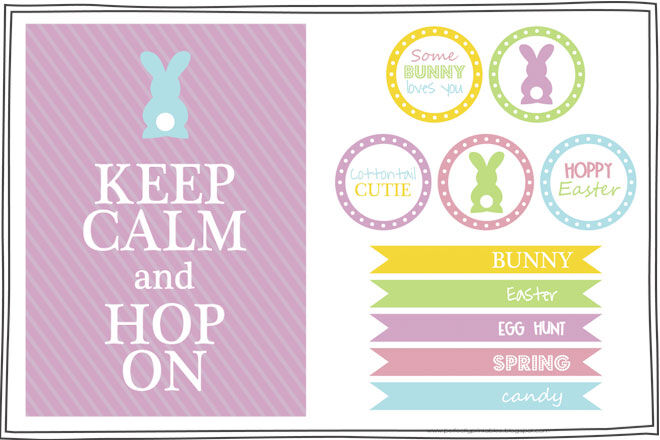 Perfectly Printables created a whole range of free printables for Pretty My Party. We are completely in love with the "Keep Calm and Hop On" design, perfect for the starting line of an Easter egg hunt, or as a greeting card!
7. I Heart Naptime Easter tags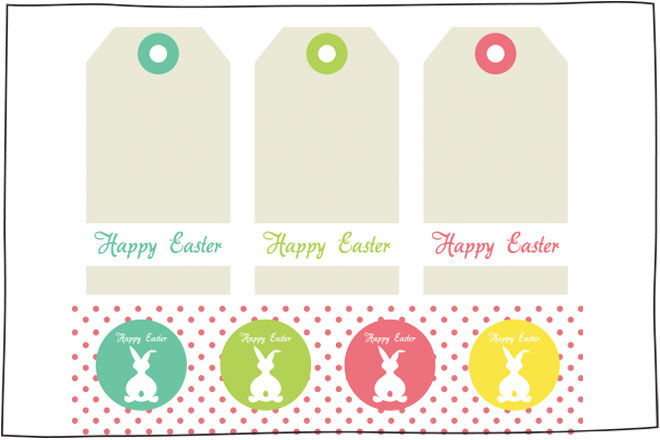 I Heart Nap Time created this old school tags with an updated and funky edge. Just the thing for tying on Easter egg baskets or as gift tags, we love this new take on a classic look. I Heart Nap Time also created different coloured round tags, just cut around the edges and punch a hole through the middle!
8. Elli cupcake wrappers and flags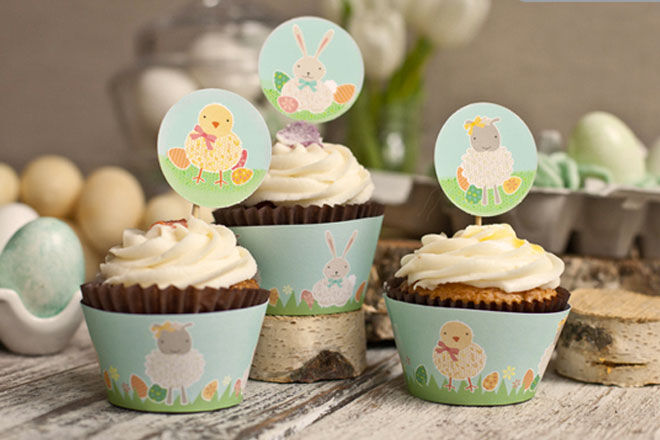 The Elli Blog have created a free print-out of these delectable cupcake wrappers, stickers and flags. Perfect for Easter afternoon tea or parties, the challenge is to bake cupcakes that don't put the wrappers to shame!
9.  Twinkle Twinkle Little Party's Gingham Bunny collection
Hi. We're Mum's Grapevine and we love gingham. There we've said it. We simply love gingham. Is it the old-fashioned charm? The rustic picnic vibe? The clean and ordered pattern? We don't know but, in our humble opinion, gingham makes everything better. So we squeed with joy when we saw these free printables by Twinkle Twinkle Little Party. The water bottle labels in particular caught our eye, what a gorgeous way to make everything match!
Download Twinkle Twinkle's Little Party Gingham Bunny collection over at catchmyparty.com.
10. Vintage Good Housekeeping Paper Dolls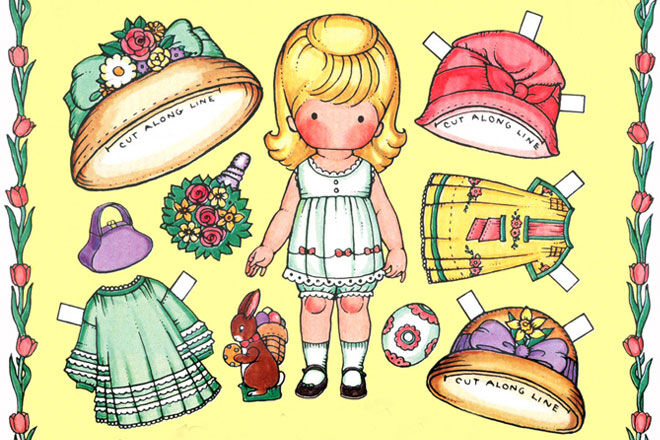 The ultimate cut-out-and-keep activity is paper dolls and we're so pleased someone tracked down these vintage Easter paper doll sets. First published in the early 80s, author and artist Joan Walsh Anglund created these precious paper dolls for Good Housekeeping. Nostalgia trip, anyone?
Download  Joan Walsh Anglund's Easter-themed paper dolls here.