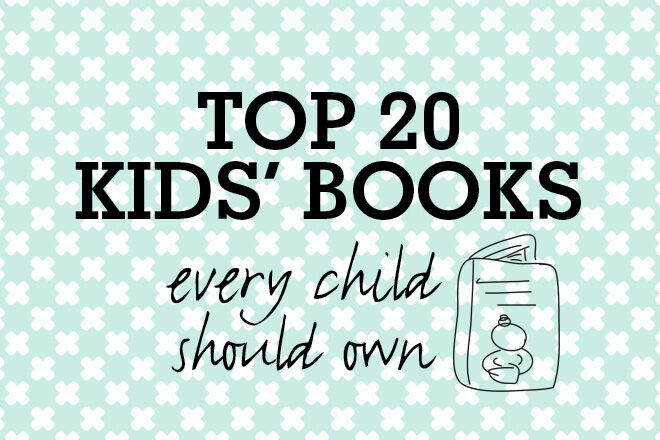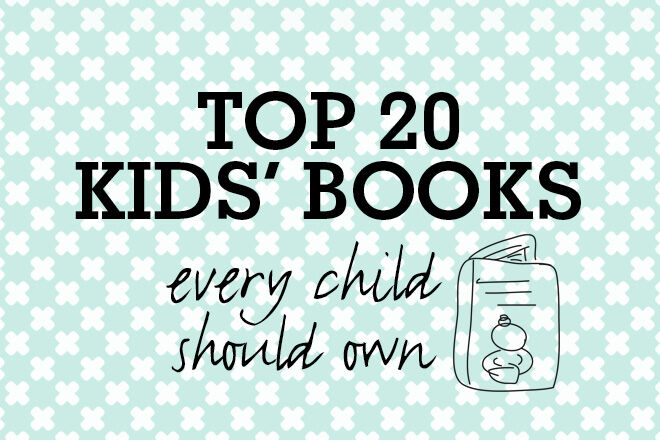 A great children's book stays with us forever. It fires the imagination, helps us understand new concepts and words, and evokes fond memories of your Mum or Dad reading at night. So what are the best books to have on your children's bookshelf to light up their literary minds?
Related article: Top 20 toys of all time (according to kids)
We asked our huge community of mums about the books their kids love the most … the ONE book that's been read over 100 times, and is still asked for at bedtime, again and again. Well, the results are in. Drumroll, please …
1. Where is the Green Sheep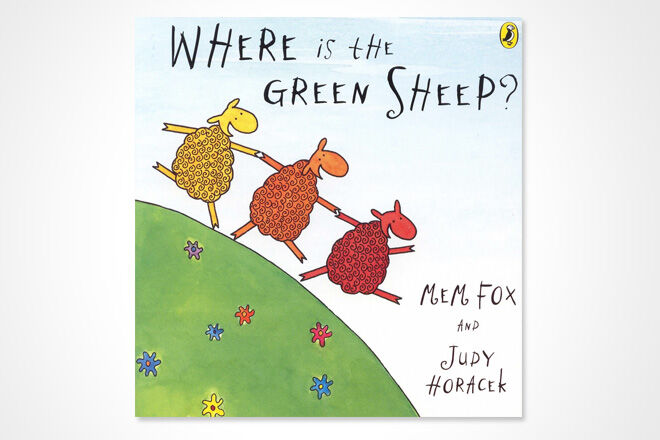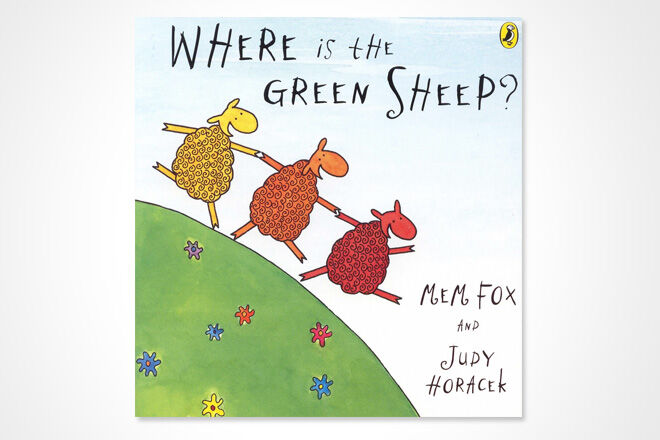 It seems Mem Fox is the star of your bookshelves, taking out top spot with the delightfully quirky Where is the Green Sheep? plus three other books in the top 20. Kids adore the sing-song repetition of Where is the Green Sheep, that insistent question guiding them to the end, and the final discovery of that elusive green sheep. A must-have for any child, perfect for night time right from babyhood.
2. The Very Hungry Caterpillar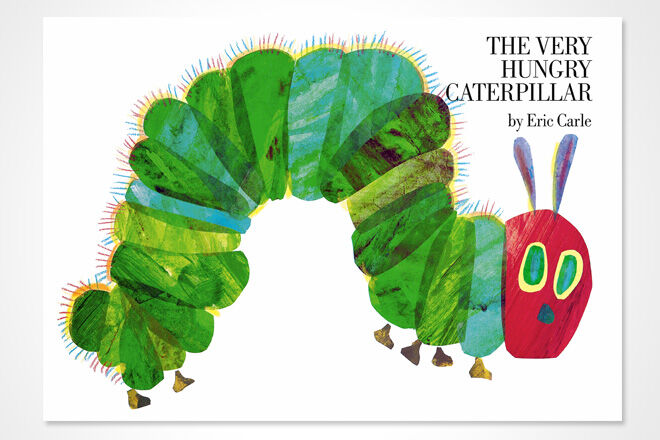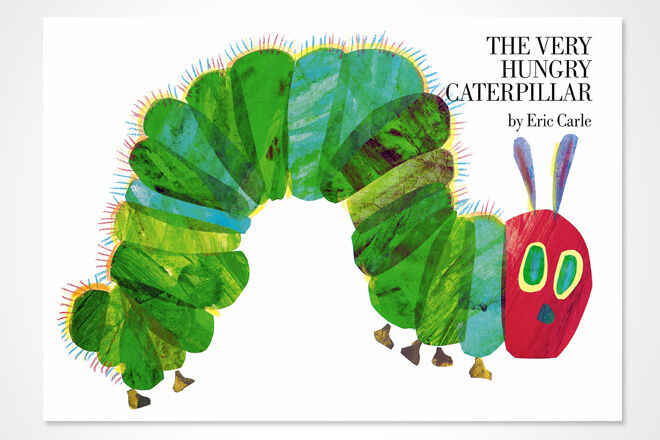 A timeless classic, The Very Hungry Caterpillar is known the world over. This greedy caterpillar makes his way through a variety of foods, as evidenced by the little hole in each one. The catchphrase 'But he was still hungry!" is a favourite to call out along with Mum or Dad, and the final transformation into a gorgeous butterfly is still exciting, no matter how many times you've read it.
3. The Gruffalo & The Gruffalo's Child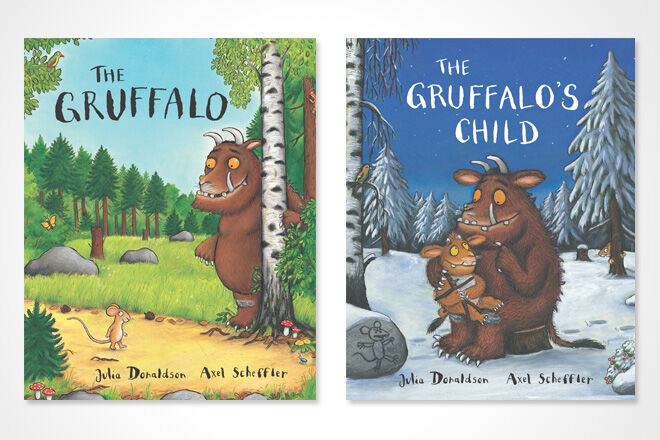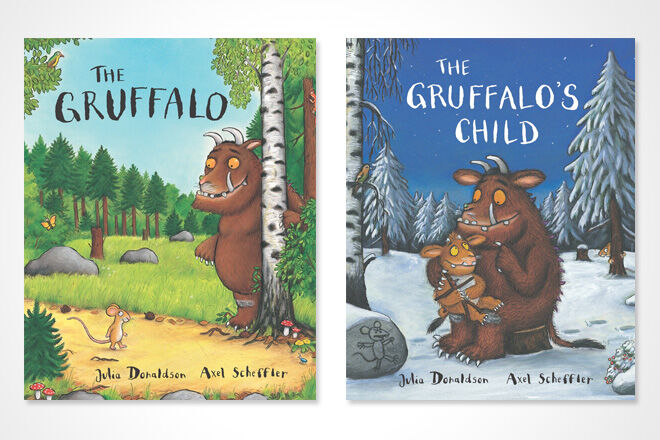 We've put The Gruffalo and The Gruffalo's Child together because although each one is a story in its own right, Gruffalo lovers will always own both! The original adventure features a little mouse outwitting a host of predators – including the Gruffalo himself, with his terrible teeth, orange eyes and purple prickles. Followed up by the brave Gruffalo's Child, who seeks to find out whether this legendary mouse really exists. These books now come in a gorgeous boxed set.
4. Hairy Maclary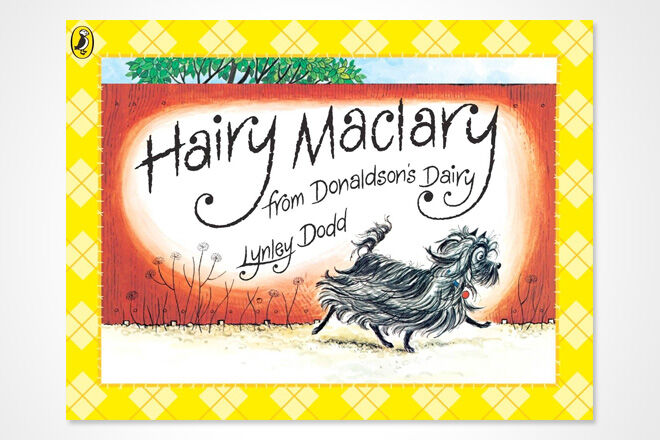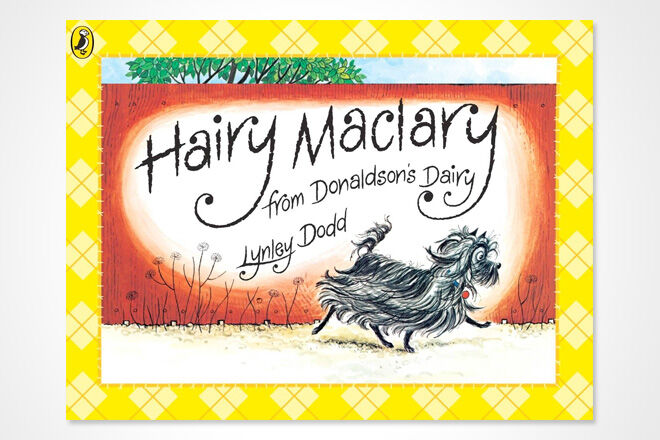 Hairy Maclary and his gang of canine friends feature in this much-loved series characterised by rhyming verse, imaginative adjectives, hilarious noises and loads of sweet adventures. A bundle of these books should feature on every bedside table – they're fun, simple and guaranteed to get Mum or Dad to make lots of silly woofs and screeches.
5. Dear Zoo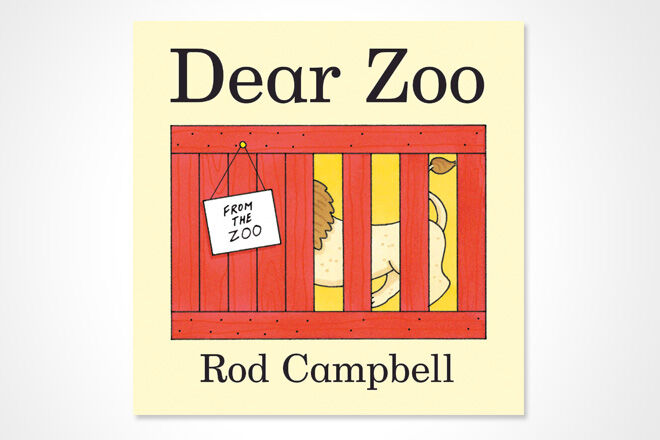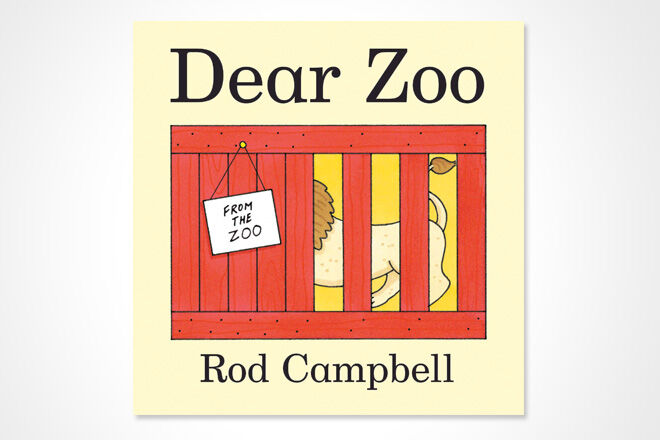 Dear Zoo, the story of a child looking for the perfect pet, rounds out your top five. Children love to have fun guessing which animal is being sent by the zoo next (even when they know them off by heart!).
6. We're going on a bear hunt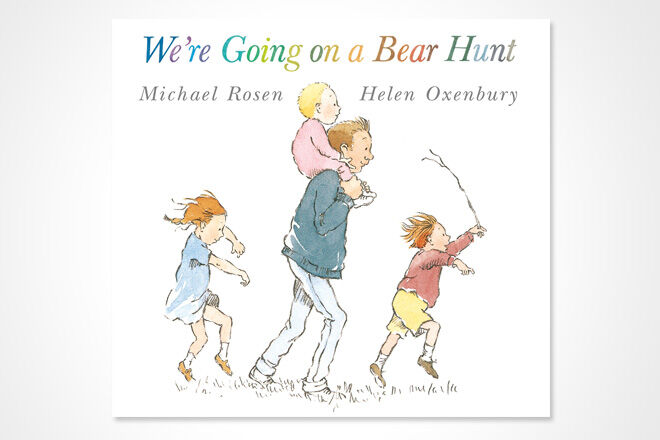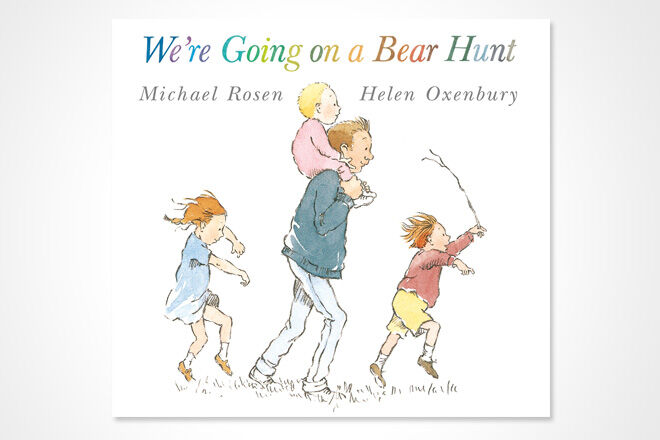 The swishy-swashy long grass, the squelchy mud, the repetitious can't-go-under-it can't-go-over-it refrain … We're Going on a Bear Hunt is incredible fun! The best bit, of course, is meeting the scary bear at the end and then racing back to retrace your steps and bury yourself under the doona cover. Fun to act out, too.
7. Ten Little Fingers and Ten Little Toes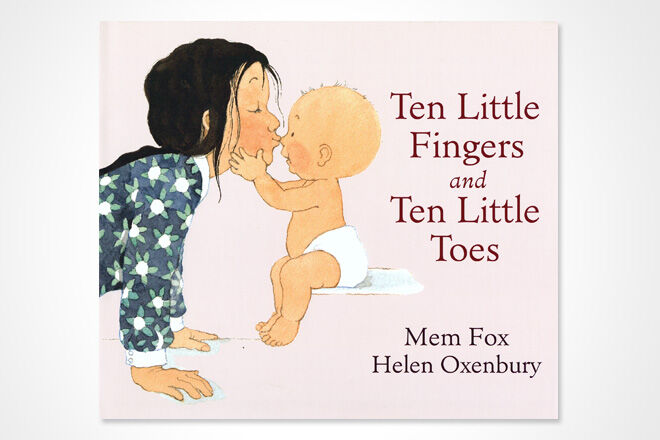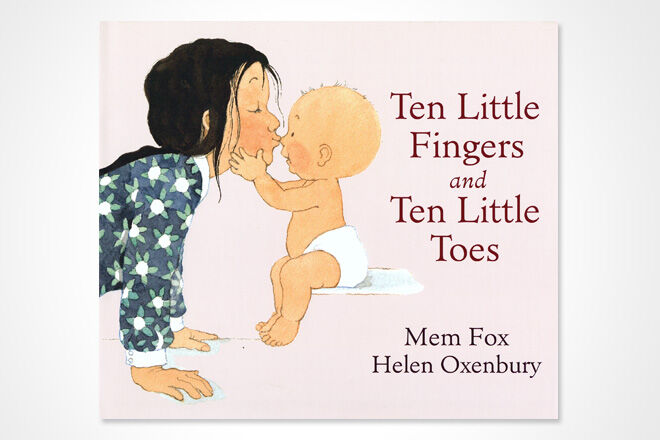 Mem Fox's Ten Little Fingers and Ten Little Toes is a lovely book for babies at bedtime. The rhythmic, rhyming text and gorgeous illustrations also convey a simple message: that we are all the same, no matter who we are or where we are from.
8. Green Eggs and Ham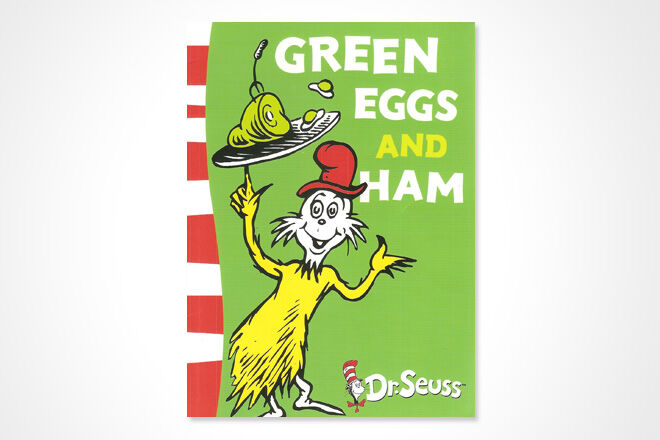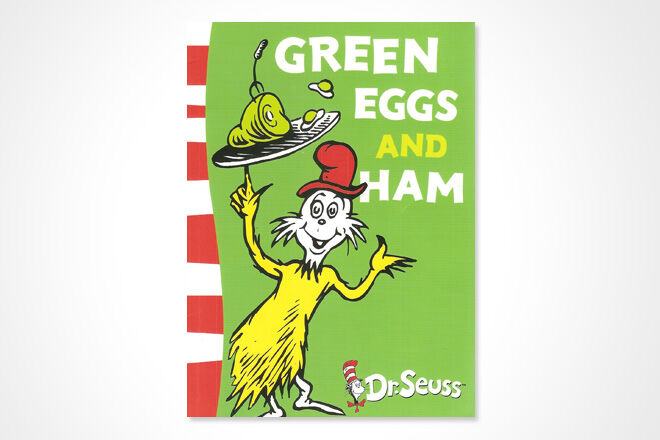 No bookshelf is complete without a hefty dose of Dr Seuss and Green Eggs and Ham is your book of choice! This characteristically eccentric tale features Sam-I-Am trying desperately to encourage the narrator to eat a strange dish of green eggs and ham, which the protagonist is convinced he'll hate … but which actually turns out to be delicious! I good tale to revisit when trying to convince kids to try new foods.
9. The Magic Faraway Tree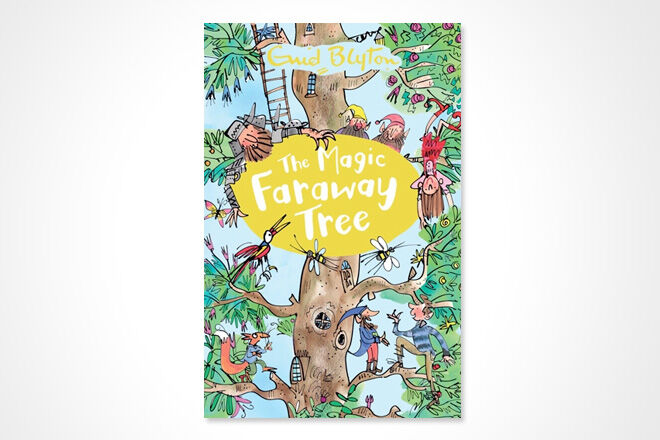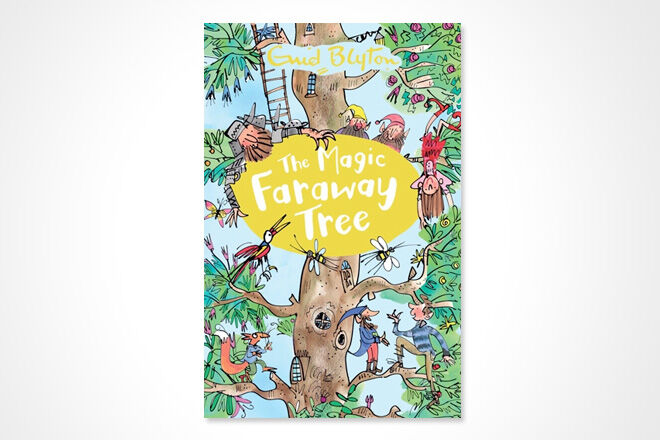 Enid Blyton's The Magic Faraway Tree is actually the second book in the Faraway Tree series (we are first introduced to this amazing arbour in The Enchanted Wood). Full of incredible stories featuring Moon-face, Saucepan Man, Silky the Fairy and a gaggle kids who discover the incredible 'worlds' at the top of the tree, it's the only chapter book to feature on your top 20 list. Great for kids who are hungry to follow narrative when being read to, or for older readers to read themselves. The chapters are short and mostly self-contained, making them perfect for a 'one chapter per night' read.
10. The Very Cranky Bear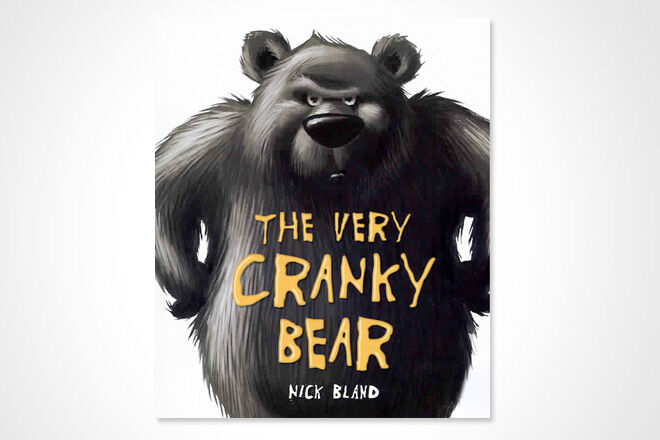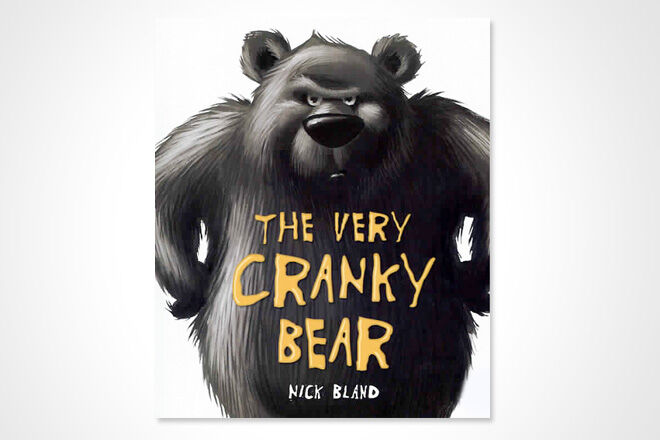 Nick Bland's The Very Cranky Bear has spawned a series of 'bear' books but this is the original, and a must-have for your bookshelf. It's all about a bear who is in a very bad mood, and a host of animals who attempt to cheer him up.
11. The Wonky Donkey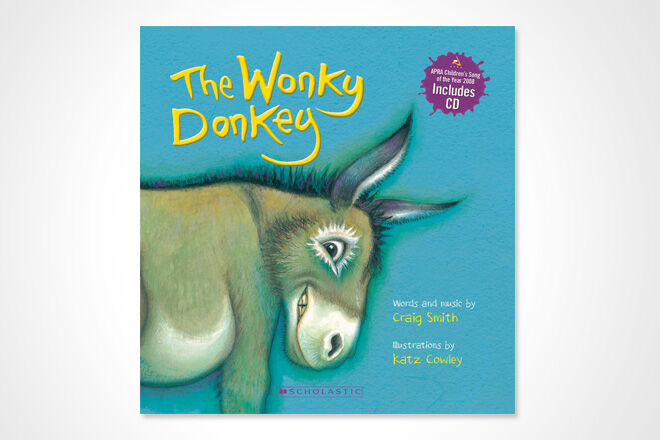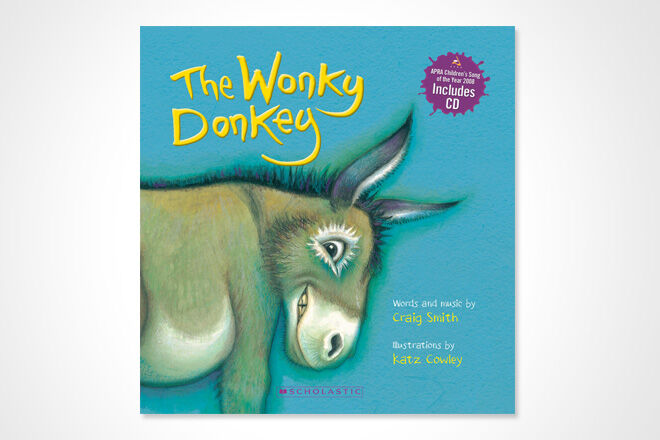 HEE-HAW! The tongue-twisting, repetitious rhyming of The Wonky Donkey is a big hit with kids, although sometimes a little tricky for the reader – we dare you to say spunky, hanky-panky, cranky, stinky-dinky, lanky, honky-tonky, winky, wonky donkey five times fast! Luckily it also comes with a CD so you can give yourself a reading break.
12. Time for Bed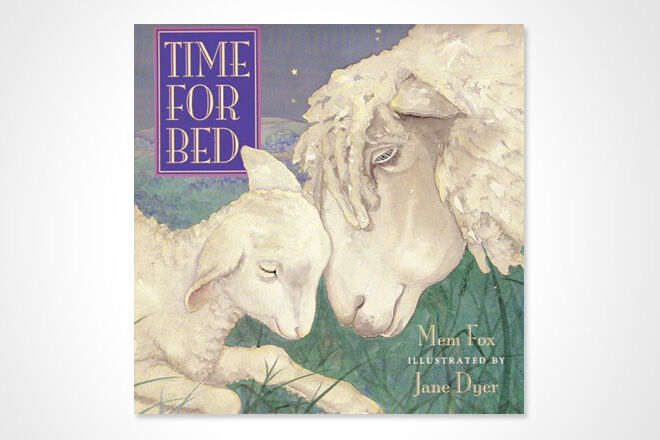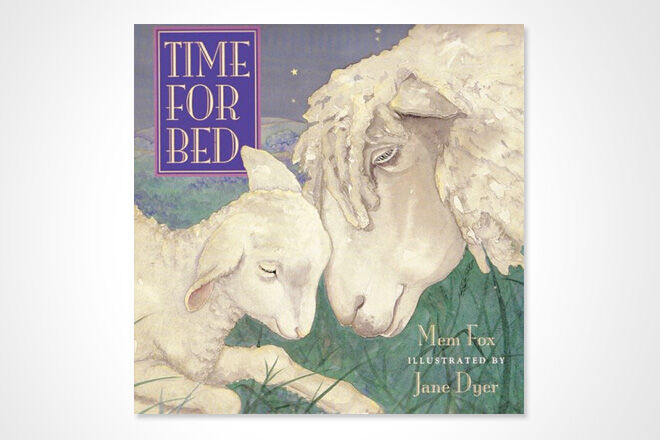 Dreamy and hypnotic, Mem Fox's Time for Bed features lots of different animals being put to bed with soothing rhymes – perfect for helping your own little lamb wind down for sleep time.
13. Possum Magic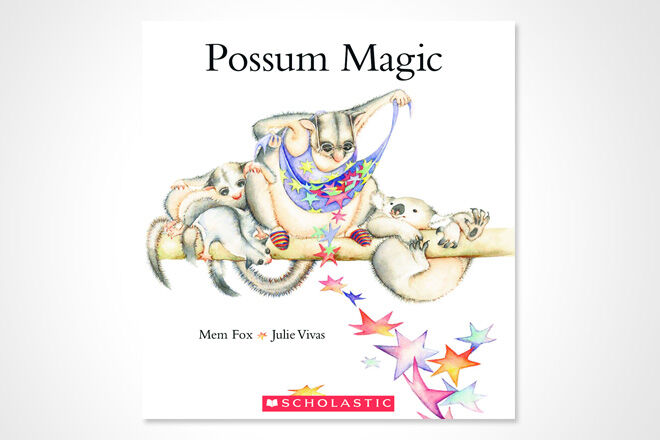 Mem Fox wins again with Possum Magic, the tale of Grandma Poss and little Hush. Grandma Poss has made Hush invisible to keep her safe from danger, but when she wants to become visible again, Grandma Poss doesn't know how! So begins the journey to find the special 'people food' that will make Hush visible.
14. Room on the Broom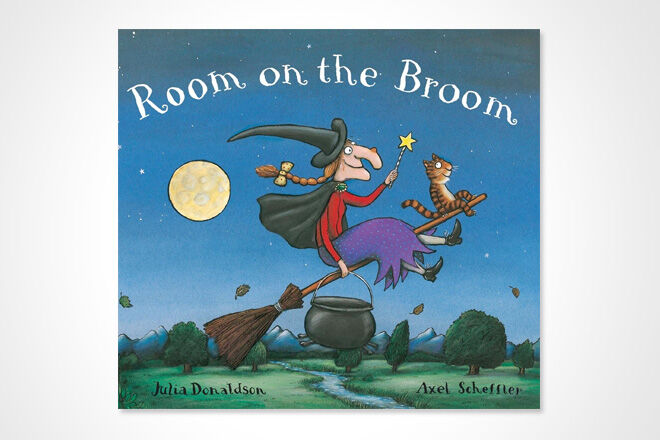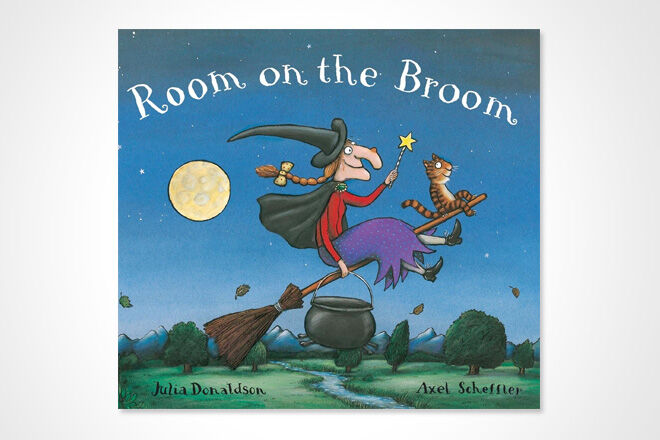 The team behind the Gruffalo are also the creators of Room on the Broom, a book about a not-scary witch whose possessions are being blown away in the wind. Luckily, some animals help retrieve her things, but they all want a ride on her broom … is there room?
15. Who sank the boat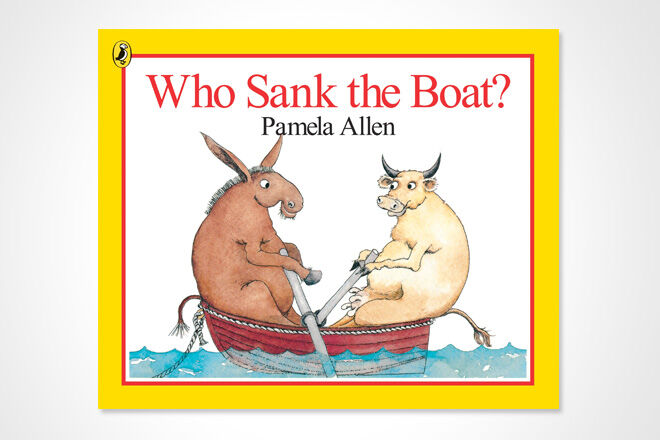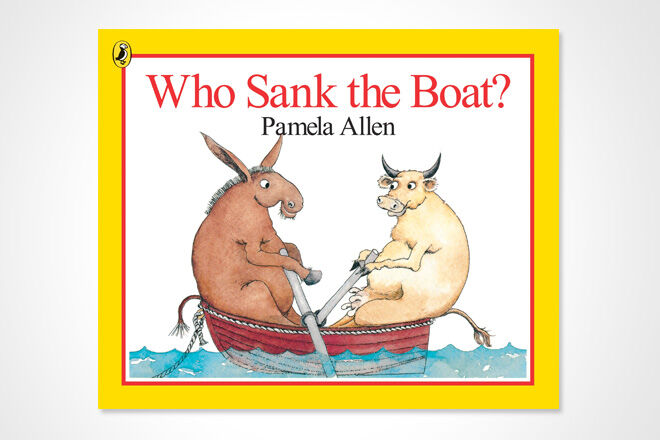 Pamela Allen's Who Sank the Boat is another rhythmic tale of five friends, who all decide to go for a row in a boat. But as each one gets in to the boat, it sinks lower and lower …
16. Goodnight Moon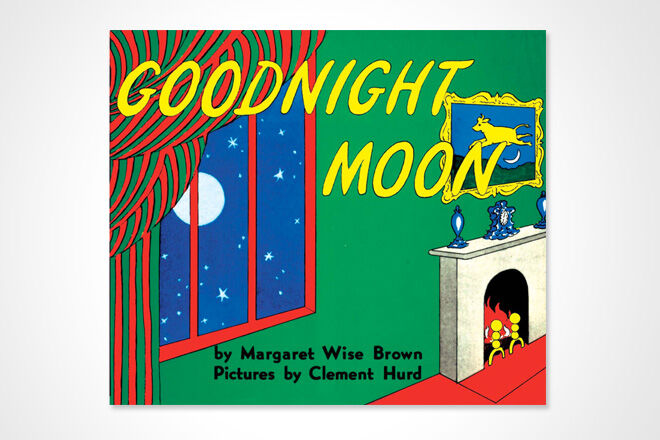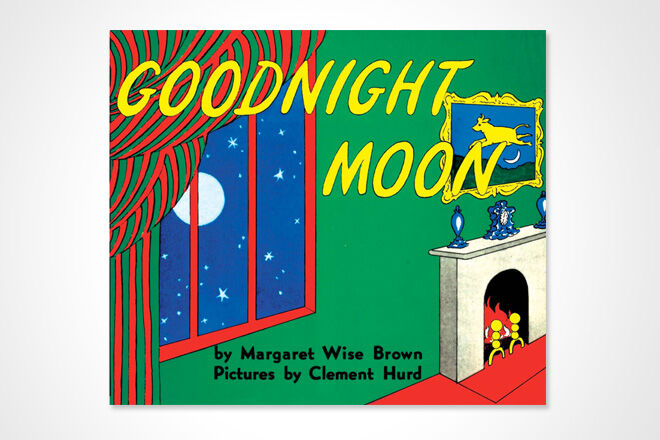 Another book to help soothe and calm before sleep, Goodnight Moon is the story of a little bunny whose bedtime ritual is to say goodnight to his room, the moon, and many more things. This book helps kids relax and is great for setting up your own night time routine.
17. Guess How Much I Love You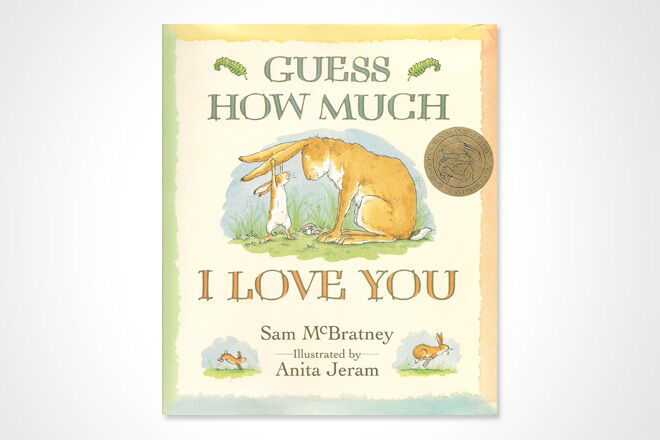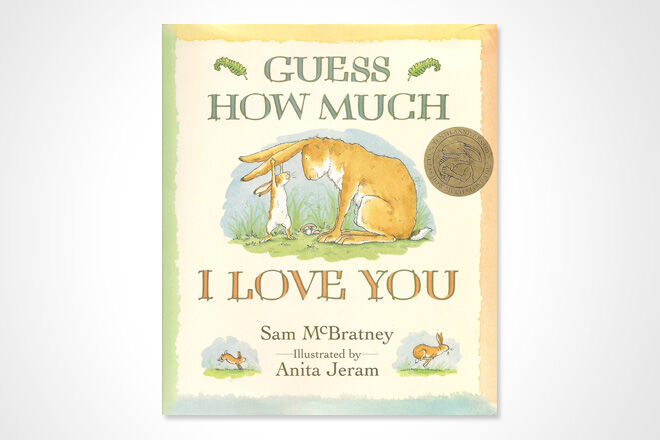 Guess How Much I Love You has sold 28 million copies worldwide and been published in 53 languages … so I guess you would call this one popular! It centres around two Nutbrown Hares, who use larger and larger similies to describe how much they love each other. It's where the phrase "to the moon and back" comes from, and is a gorgeous story to share with kids to show them just how big your love is.
18. Where the Wild Things Are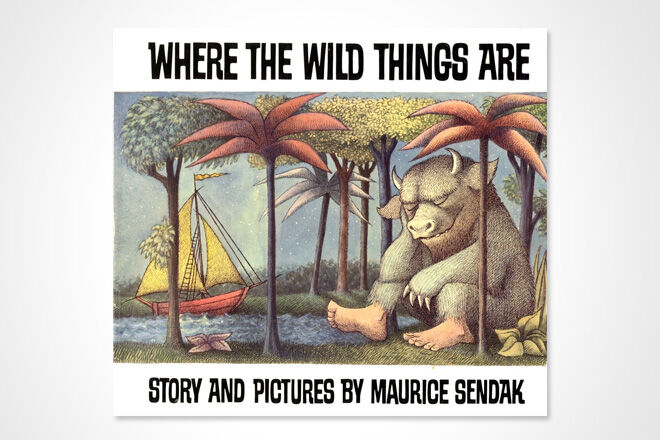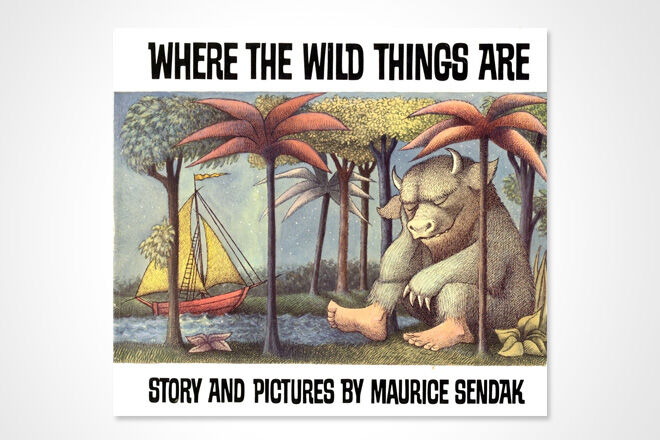 It's no surprise Where The Wild Things Are made your list – how could it not? Maurice Sendak's fabulously surreal tale of a wolf-suited boy whose bedroom becomes a forest, and who sails far away to become king of Where The Wild Things Are, is a story we have all grown up with.
19. There's a Hippopotamus on Our Roof Eating Cake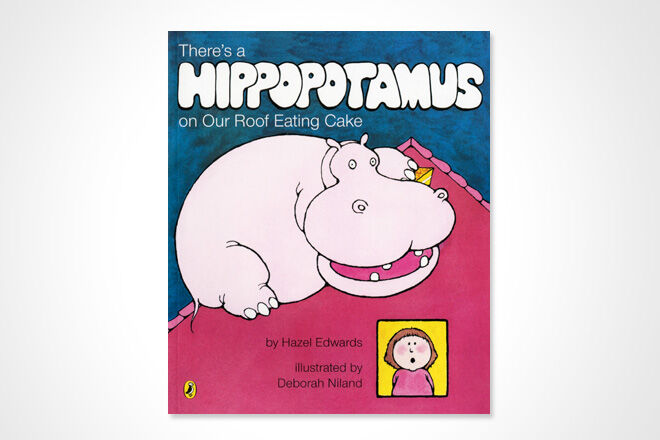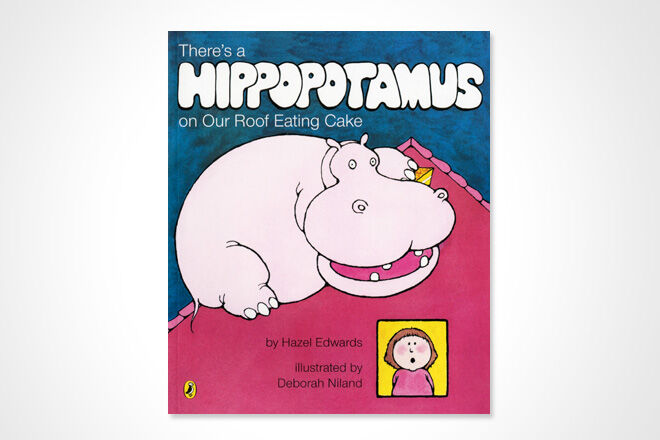 Unlike the narrator, the titular hippo in There's a Hippopotamus on Our Roof Eating Cake can do whatever he likes – what an awesome imaginary friend to have!
20. Each Peach Pear Plum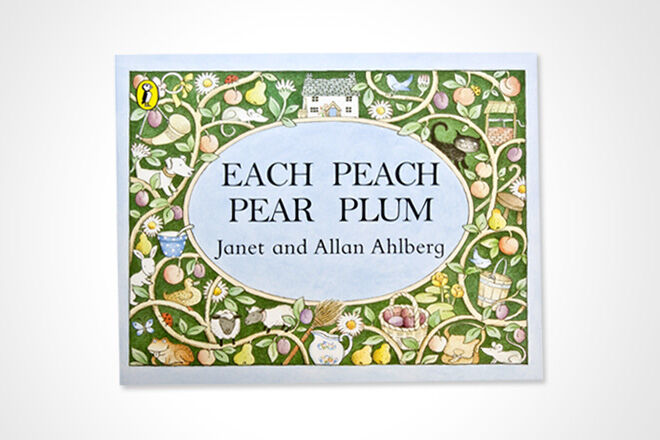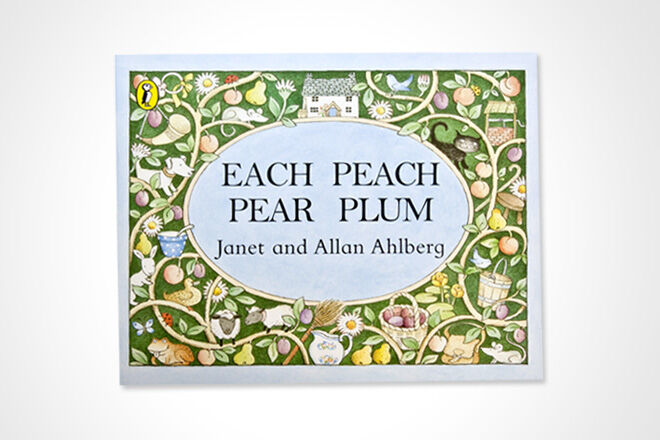 Each Peach Pear Plum is an "I spy" book featuring rhyming clues about who to look for in the beautiful illustrations. With such rich detail, it's no wonder this book keeps children poring over the pages, time and time again.