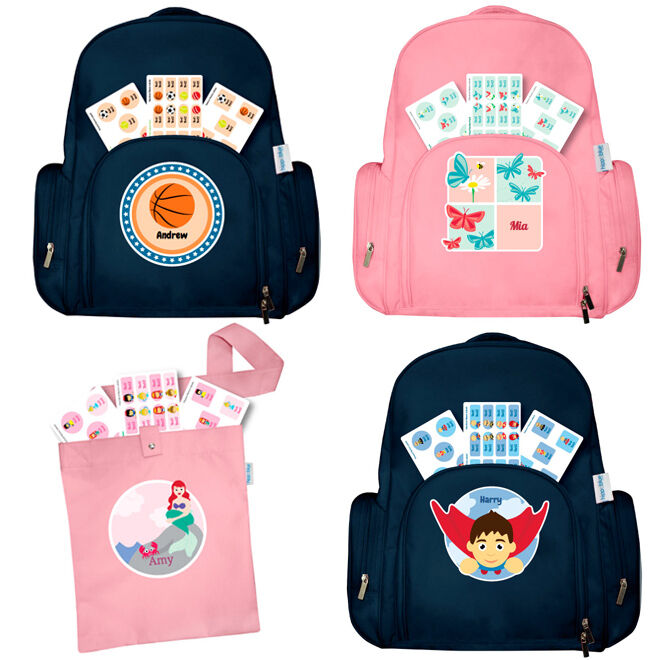 True story: my daughter took a large wooden rolling pin to show-and-tell this week. (The theme was "something that rolls"). And that was the moment I realised WHY kids need to carry backpacks that are almost bigger than they are.
Add in lunch, snacks, jacket, drink bottle, books, sports clothes (and a rolling pin) and suddenly a junior backpack just isn't going to cut it anymore. Obviously Hippo Blue know this deal, because they've just introduced new LARGE personalised backpacks with lots of pockets, pouches and ample room inside. Hooray!
From superheroes to zombies, princesses to puppies, aliens to astronauts, there are over 40 designs to choose from plus different colourways and fonts, ensuring your child's bag will be totally unique.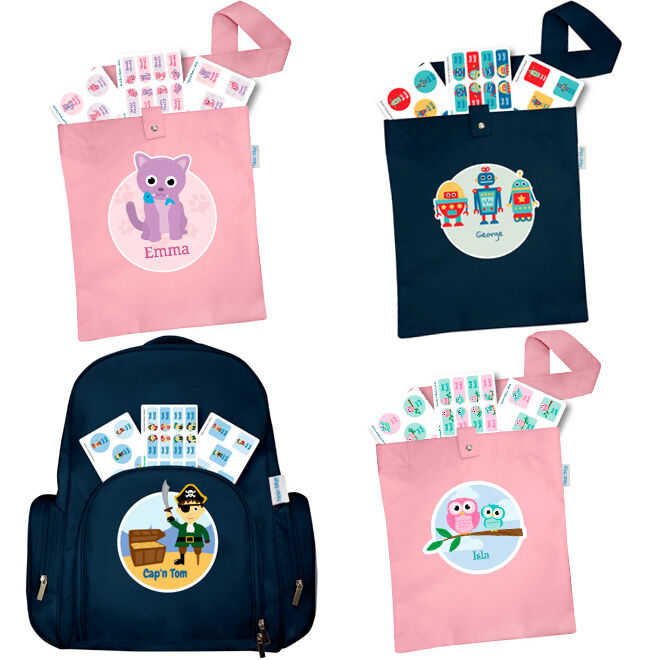 For library day, Hippo Blue have also just released new customised named book bags – choose a matching pattern or mix it up.
Both the backpacks and library bags also come with bonus personalised name labels in the same motif as your bag. Add in a pencil case and a lunch bag and you've got the whole set!
Available from hippoblue.com.au