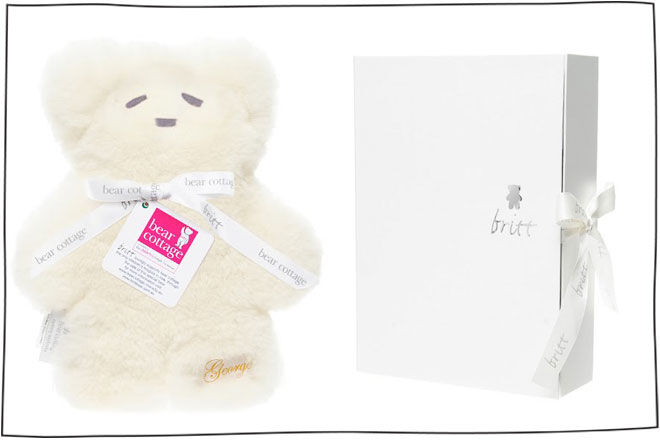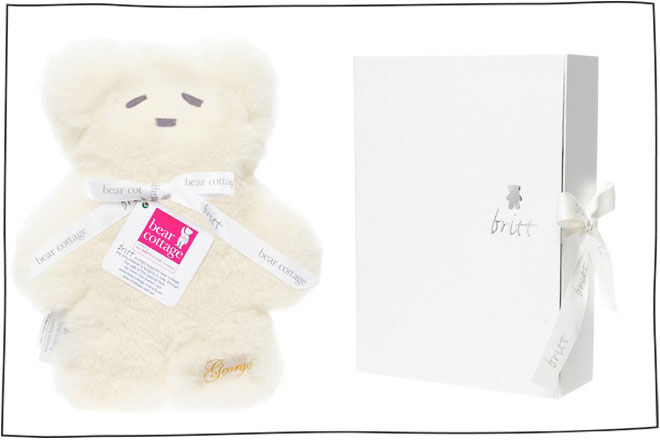 Prince George has one, so of course your bub should have one too!
Your tiny Prince or Princess could be cuddling up to one of Britt's special flat sheepskin bears, designed for Prince George and presented to Princess Catherine on their recent royal visit to the Bear Cottage Hospice in Sydney. Britt has now made these special bears available to the likes of us! And more importantly, $20 from the sale of each bear will go to support Bear Cottage, a facility that cares for terminally ill children.
Britt's Royal Bear ($45) is super soft and baby safe, making it the perfect first comforter and a beautiful baby gift: packaged in pretty white box. And should your child – or George – ever loose their precious new friend, never fear. Britt's 24/7 emergency bear replacement team will swing in to action, ensuring you get a replacement as soon as possible to calm the tears!
Available from brittdesign.com.au