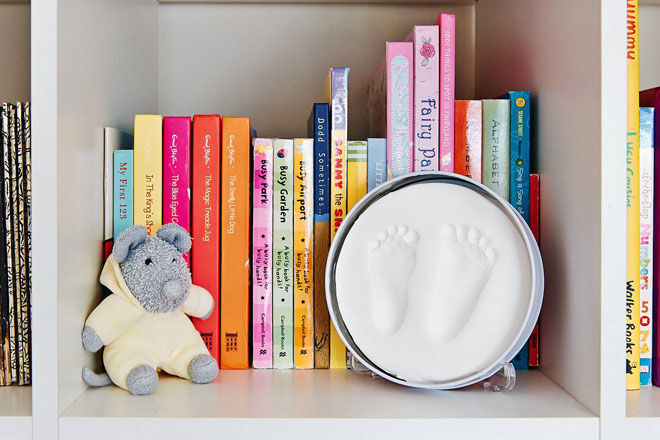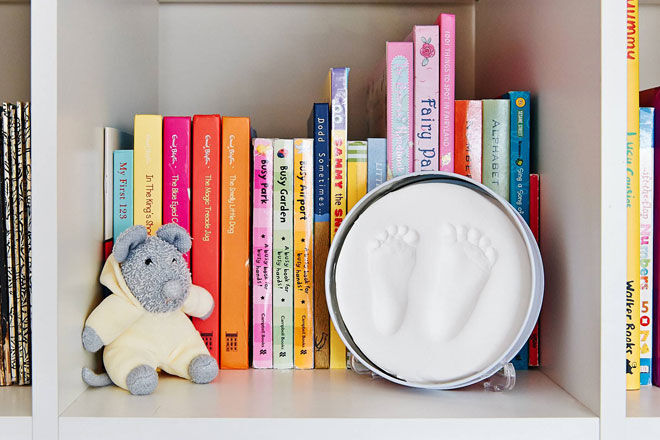 Ohhh … Those tiny toes the size of peas. Those delicate, soft fingers that grip your pinky with surprising strength. They make your heart leap, don't they?
Belly Art's new Baby Imprint Kit ($24.95) lets you immortalise those teeny tiny tootsies and hands forever, without making a big 'ole mess.
The kit is made from a unique non-toxic material that air dries, so there's no baking or mixing required. And most importantly, it's completely clean: no messy substances all over your bubba's toes. The kit is perfect for taking newborn imprints because you don't have to get it right the first time. If a wriggly foot or grabby hand makes a less-than-impressive impression, simply roll the "dough" out again and have another go until you're happy with the result.
It comes housed in a keepsake tin that can be displayed with the included easel, safely lidded and tucked away in a memory box, or even sent in the post to family overseas.
Available from bellyart.com.au