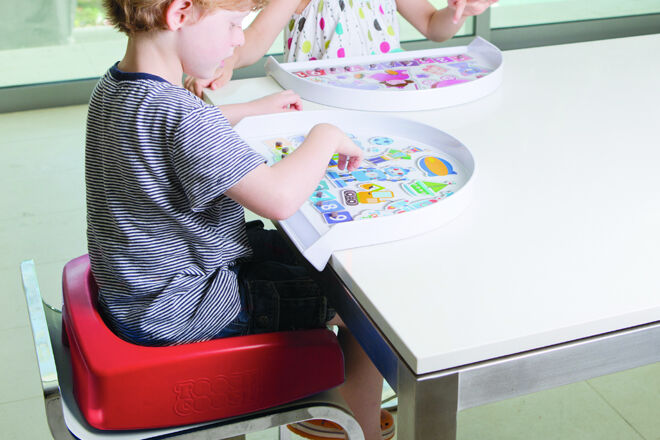 Big kids sometimes need a boost too!
Not too big, not too small; not too hard and not too soft, the Toosh Coosh ($49.95) gives kids who have outgrown highchairs and ordinary booster seats the independence they need to sit comfortably at the dinner table without fuss.
If your child has ants in their pants we can vouch for the Toosh Coosh's effectiveness at getting kids to sit down and eat. We've given this product a trial run with one of the MGV kids and lo and behold, not only is he staying at the table, he's even sitting still! Great for mealtimes or sitting up and doing homework, the Toosh Coosh turns any seat in to a junior chair – and it's portable enough take it to the movies or out to dinner.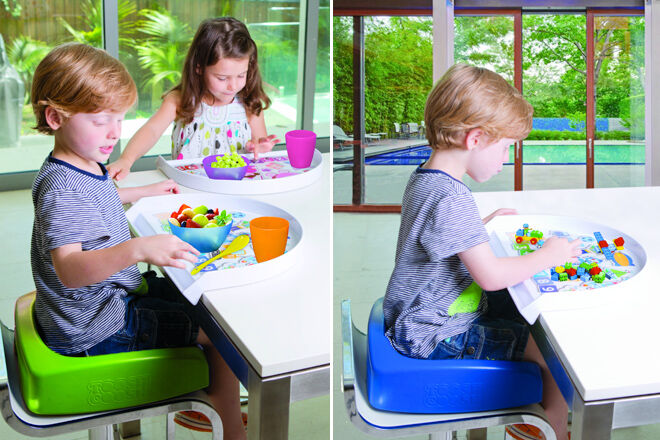 The soft seat is comfortable on little derrieres and is moulded to keep kids in the right sitting position. Now available in funky new colours: lime green, blue, black or red.
For a double mealtime bonus, Toosh Coosh also make clever non-slip toddler trays ($24.95) that sit neatly over the edge of your table. With a crumb catcher and raised lip at the sides, the tray helps to contain dinner messes and protect your table. Also great for play doh or crafts (or as a loom band station with built-in band-catcher!)
Available from tooshcoosh.com.au