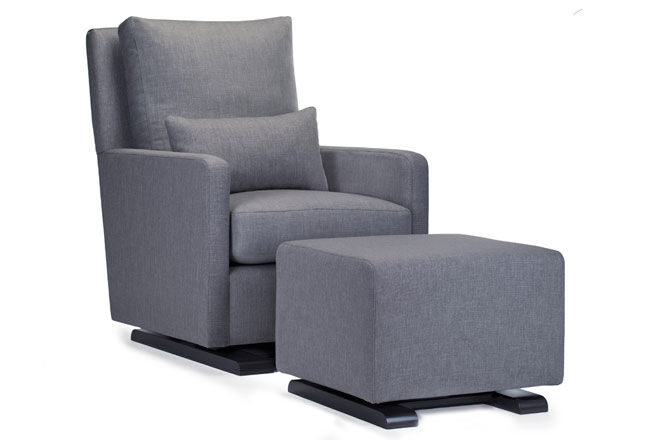 I bought a lot of baby stuff when I had my little poppet, but if you were to ask me the one thing I regret NOT spending my money on, a really good feeding chair would be at the top of my list.
If I had known how many hours, days and nights I would spend in the nursery chair I would have gone straight for this comfy and versatile new Como Glider from Monte Design.
So much cuddling, nursing, settling, reading will be done in this chair, it will be worth its weight in gold. With an ergonomic arm height and high back for comfort, the seat and back cushion are removable and washable. The calming glide will soothe bubba in your arms, while the comfortable design and matching lumbar pillow will support your back and neck.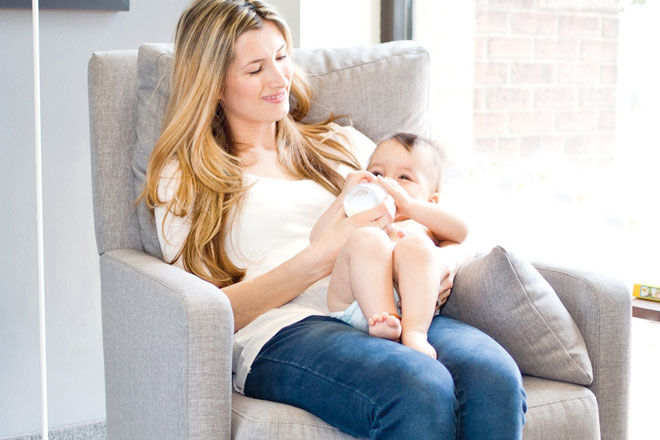 With it's great looks and Canadian-made quality, the Como will segue effortlessly from the nursery in to your living room after the feeding days are over. The dark solid wood base and on-trend grey fabric mark this as a 'forever' chair, not just a nursery chair. It might just end up being the most stylish chair in your home!
Available from Mantha&You ($1,599)