Sometimes it feels like your pram is permanently attached to you: wherever you go, your bub goes and your pram comes along for the ride.
But your pram isn't just a mere carriage to escort little ones about, no no no, it's so much more than that. Your pram is a shopping trolley, a rolling home office, a cafe, a home entertainment centre, a bedroom, a dining table.
We've found 21 solutions to make your pram work for you: simple accessories designed to make mum's life easier and baby's life cosier.
1. Phone holder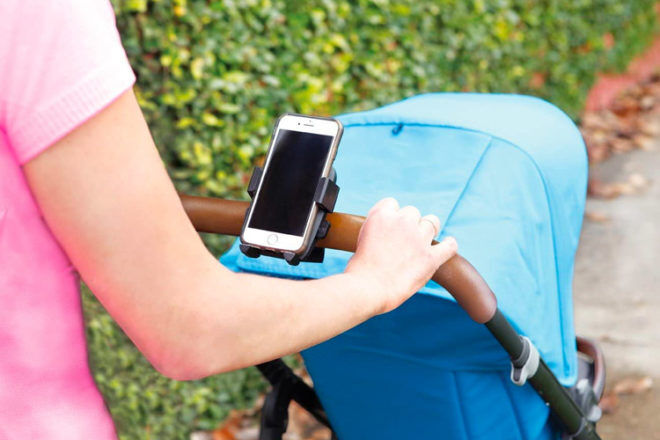 Whilst texting and driving prams isn't advised, this universal phone holder can be a godsend when walking and listening to music, reviewing shopping lists in the supermarket or taking conference calls on the go.

---
2. Cup holder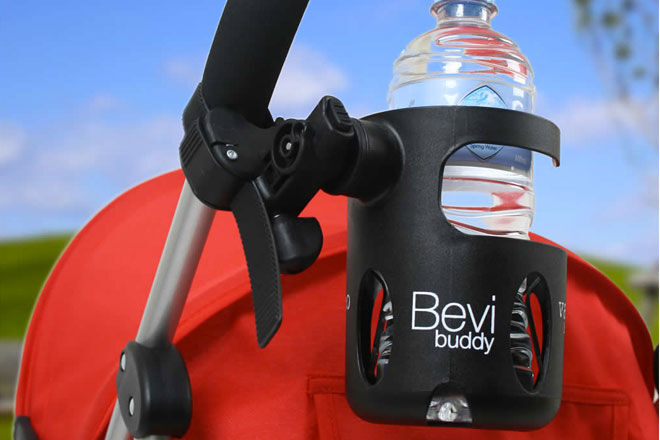 What's a walk to the park without a caffè latte? A drink holder like this means parents no longer have to try and steer a heavy pram with one hand whilst trying not to spill their drink with another.

---
3. Bottle Bag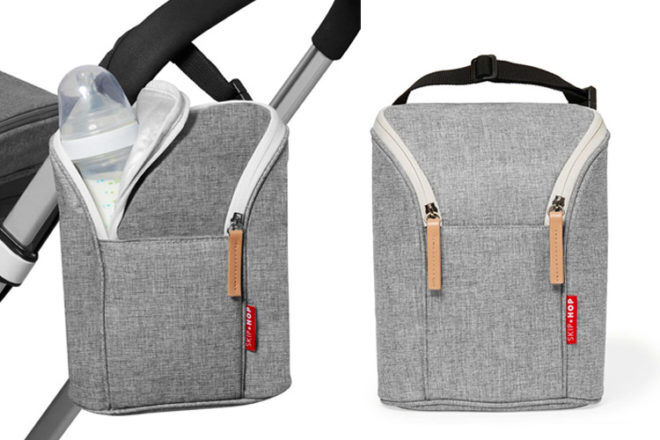 And it might not just be mum who needs refreshing sup. The handy bottle bag from Skip Hop is an insulated bottle bag that attaches to handle of a pram. It's great for keeping bottles warm when on the go.

---
4. Stroller Organiser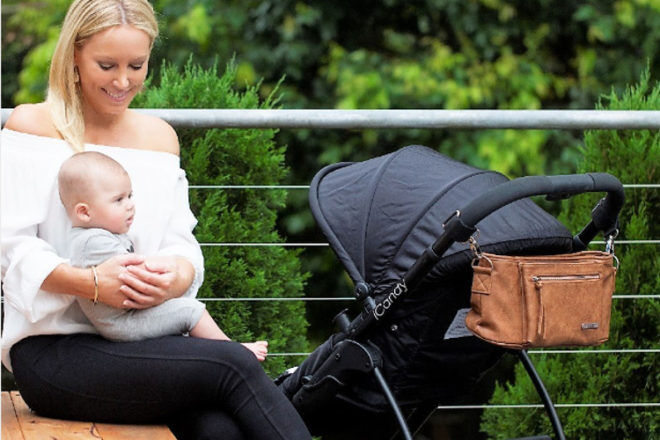 Like a handbag for your pram, this stunning pram caddy keeps everything in easy reach. No more rummaging around your handbag to find that elusive packet of Tiny Teddies!

---
5. Snack Pod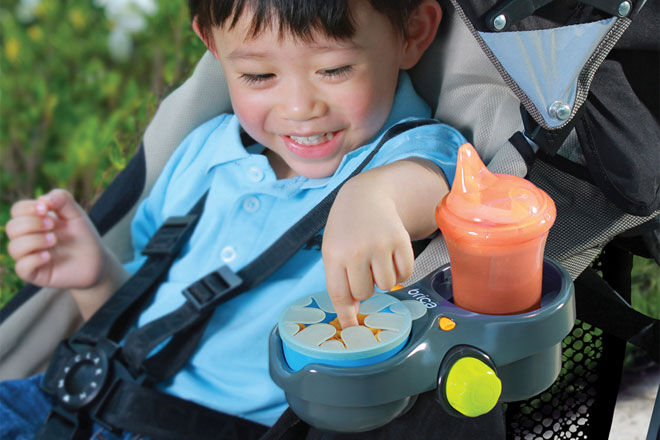 Keeping little ones fed and watered on the go can be a messy necessity. Products like the Brica Snack Pod are a great spill-free and clutter-free way for hungry monsters to snack.

---
6. Food Tray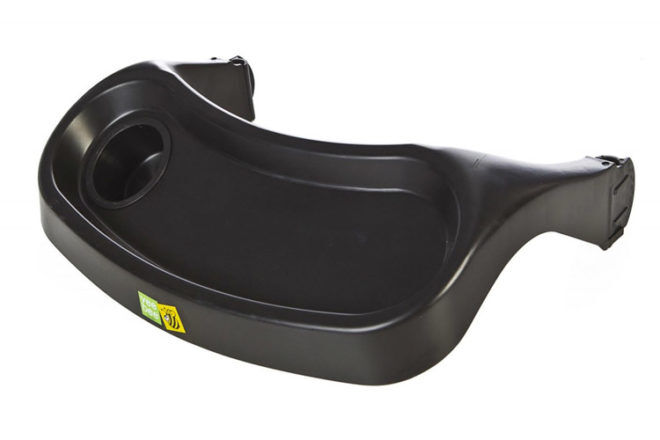 For when a pod simply won't do, this handy snack tray is perfect for baby banquets. This generous food tray will capture crumbs and minimise the mess.

---
7. Dummy pouch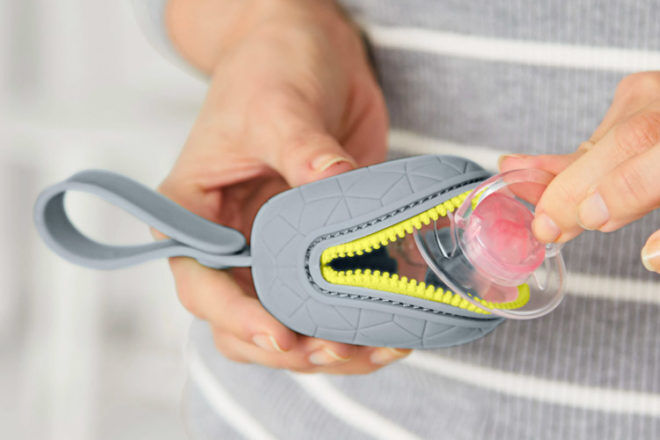 For mummies of serious dummy addicts, having a clean dum dum to hand can be the difference between a tantrum and an awesome day. Hook this pouch to your pram handle and a spare is always in reach!

---
8. Net Bag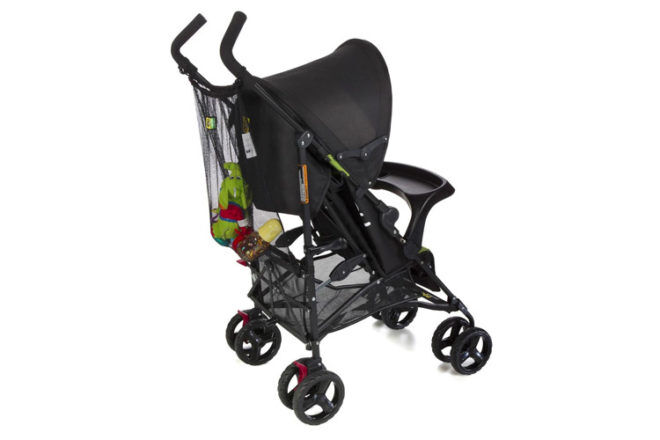 There are times when Big Ted simply has to come long for the ride, or that 20 pack of loo roll from the supermarket won't fit in your pram's basket. This simple net bag can be folded away when you don't need it and a blessing when you find you have your arms full.

---
9. Shopping Bag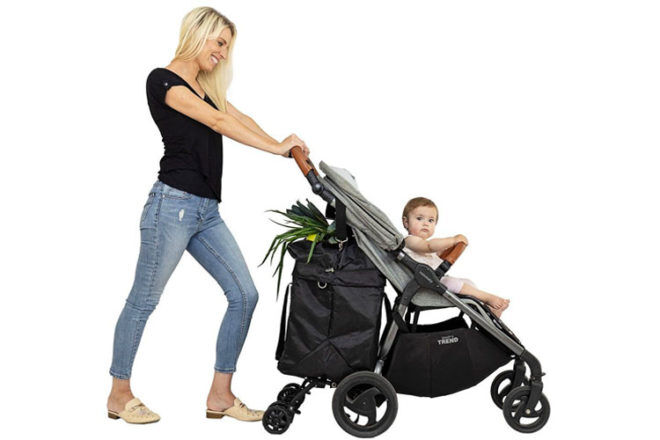 For something a little sturdier, the BuggyCart means no more plastic bags. The world-first shopping cart for the pram has it's own wheels to take the weight of a full grocery shop without tipping the pram. Winner!

---
10. Pram hooks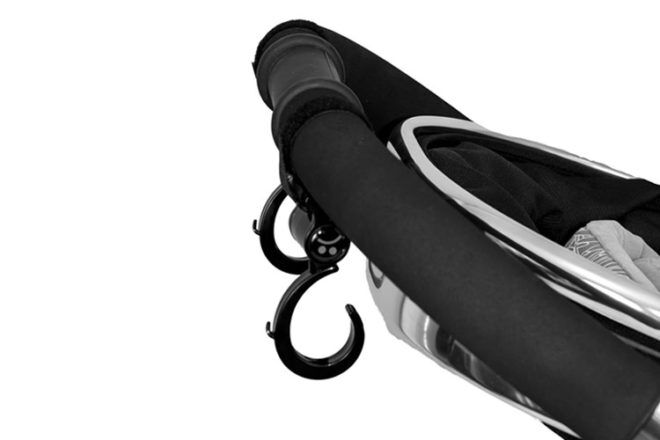 A stroller hook is the third hand that you don't have. Hook this swivel hook to your pram and it's always there to carry that extra bag of shopping.

---
11. Pram toys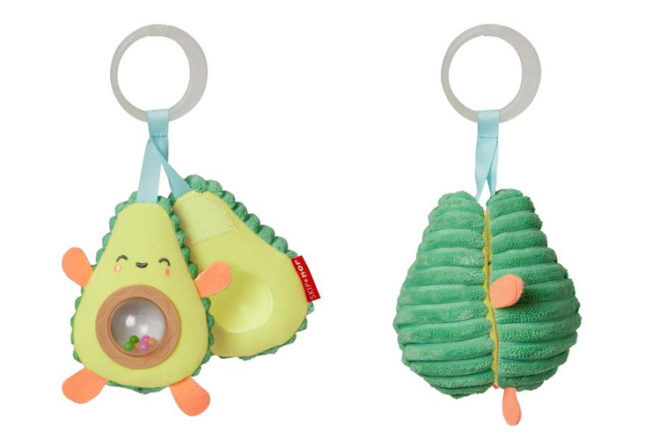 Keeping little ones entertained on long journeys can be challenging. But Skip Hop's range of pram toys, including the Avocado Stroller Toy ($24.95), will always ensure bored babies have something to entertain them.

---
12. Toys straps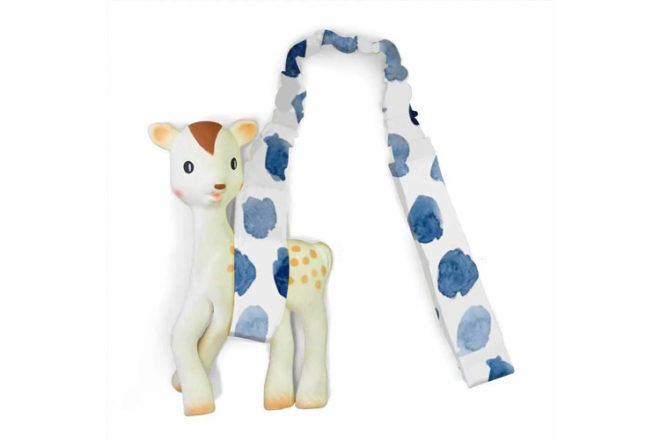 Or if your little one won't be separated from their favourite toy, make sure it's never lost or thrown from the pram by attaching it with a toy strap, like this adorable one from Outlook.

---
13. Pram safety light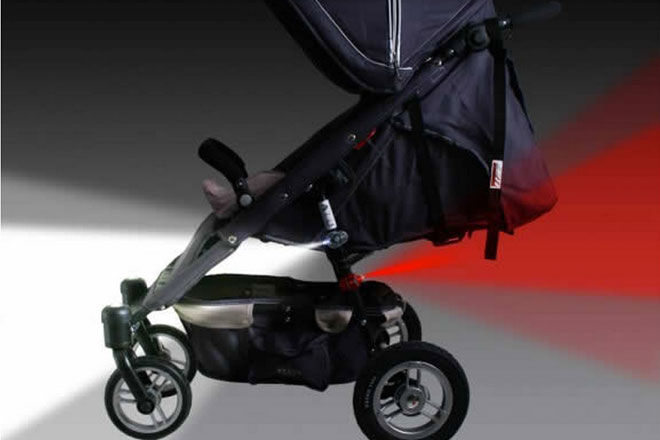 As the early evening grows darker, this LED light for the pram provides a great way to ensure you can see and be seen by other pedestrians, bikes and cars when crossing the road.

---
14. Houdini Stop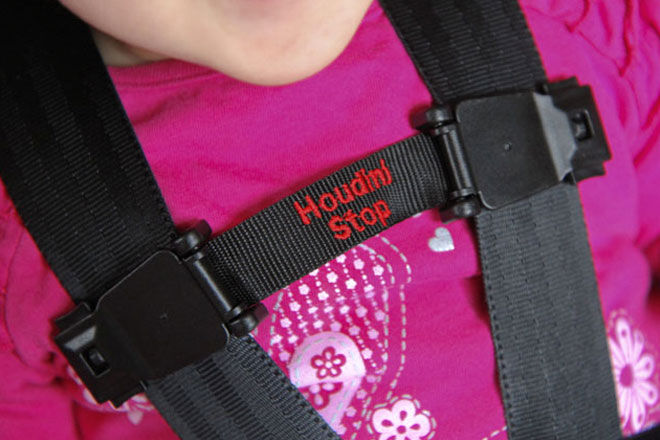 Escape artists beware! The Houdini Stop prevents wrigglers from wrestling their arms out of their shoulder harness and attempting an escape. This is a great invention designed to keep your passenger safe and secure.

---
15. Pram liner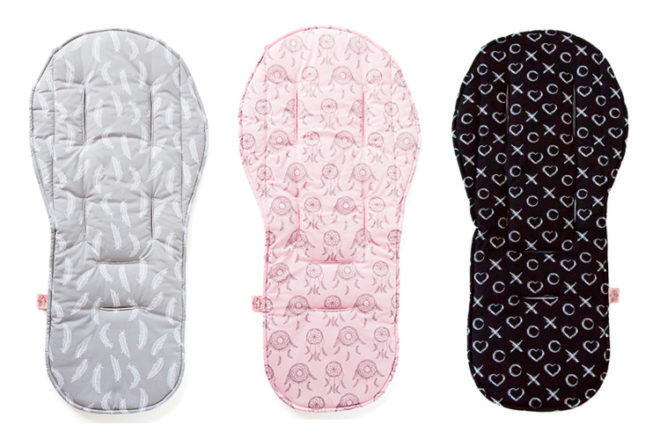 Pram liners are one of the easiest and cheapest ways to give your pram a makeover, whilst also protecting it from spills and mess. The liners from Bambella are snuggly and warm as can be against your little angel's skin.

---
16. Pram quilt/footmuff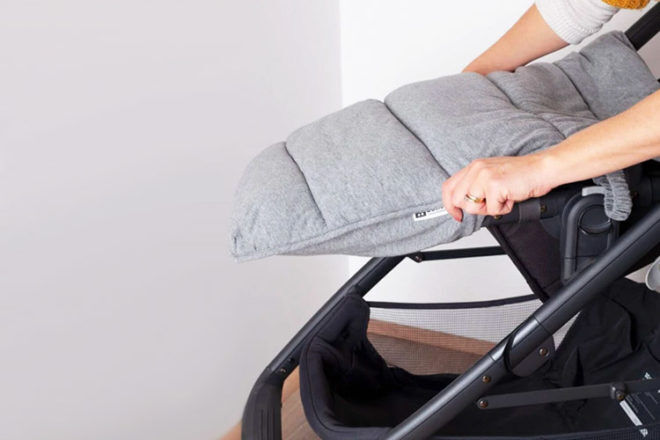 A comfy footmuff is a hassle-free alternative to blankets. Perfect for cooler days, a footmuff is like a sleeping bag that keeps tiny toes comfy and warm, guaranteed not to fall off.

---
17. Head support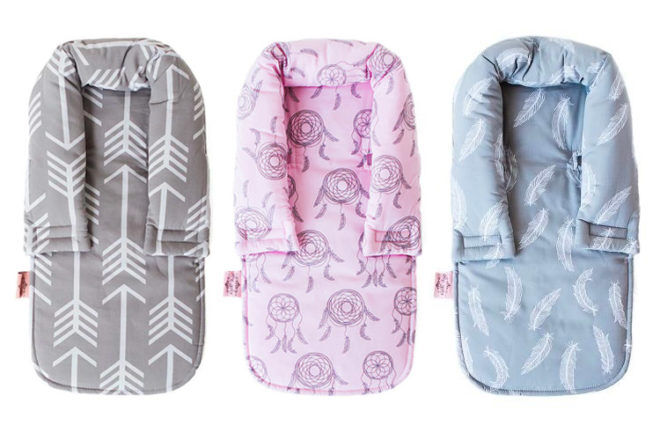 The beautiful head supports from Bambella provides soft support for newborns' heads and necks. It's the next best thing to your loving arms.

---
18. Harness Covers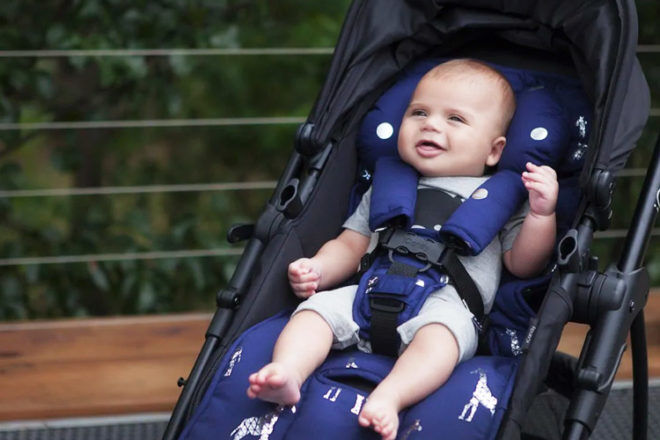 A harness cover protects your bub's soft and tender skin from rubbing against a pram's harness buckle. Perfect for boiling hot or freezing cold days, this universal cover keeps your little one comfy no matter the weather.

---
19. Mosquito Net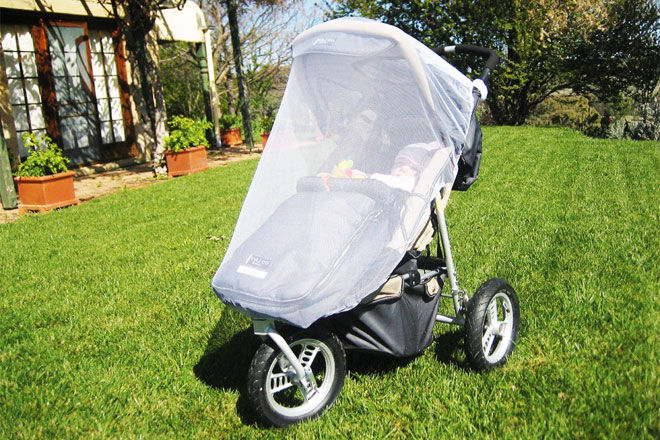 Let's be honest, this is Australia and we do need to mumble to stop the flies getting in. This cheap and cheerful insect net protects little ones from mosquitos and flies, whilst letting the cool air in.

---
20. Shade cover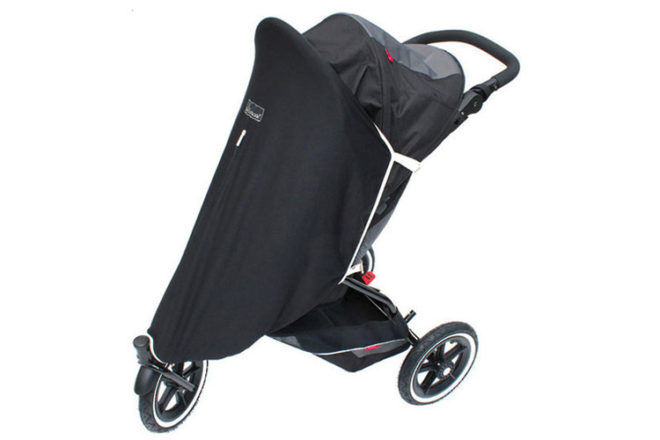 A shade cover can provide UV protection, a barrier against insects and remove the sun's glare. The universal cover from Snooze Shade has an easy access zip, as well as a handy "Sneak and Peek" window for you to check on your little one.

---
21. Rider and glider boards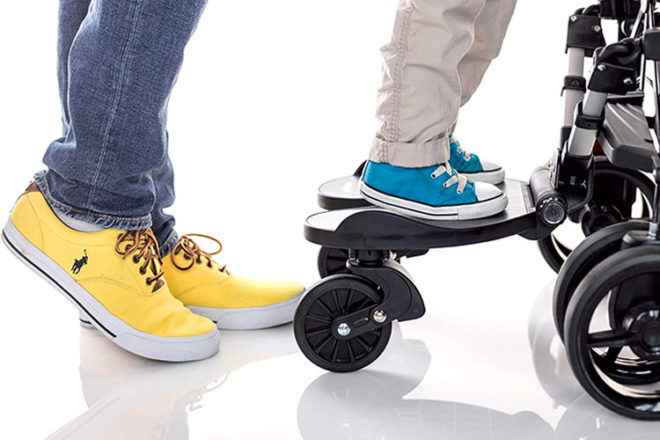 For parents of bubs and big kids, one truth is universally acknowledged. No matter how close you are to home, your biggest will inevitably refuse to walk. Most stroller manufacturers make accessories and attachments for their specific brands but there are also great universal riders, like this one.