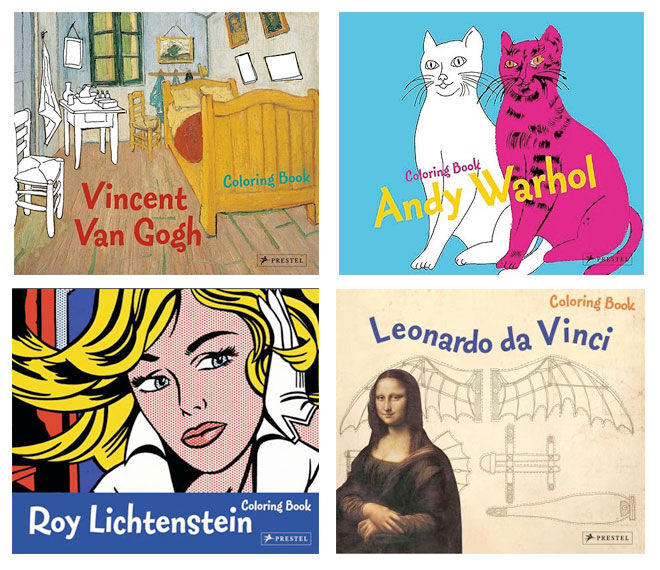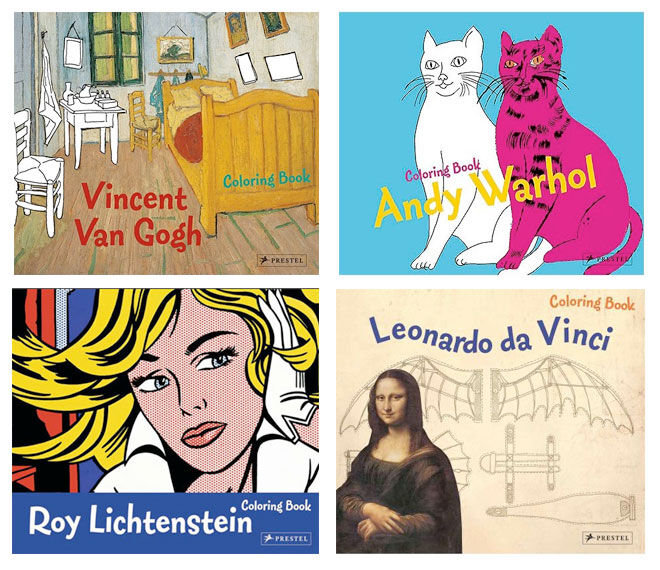 I like to think my son's talent for art is emerging … slowly. So far his highest selling piece was $1 by an anonymous buyer (Me). As proud as I am of his "Alien with crazy hair" pictures, it might be time for some cultural exposure.
Art colouring books by Prestel could be just the trick. Containing iconic images by artists from Vincent Van Gogh to Andy Warhol, colouring in has never been more enriching. Tots in fancy smocks can now enter the art world with ease, learn about the art of the greats on their own terms, and explore celebrated pictures with their own Crayola (or one day Holbein).
Available from The Book Depository.