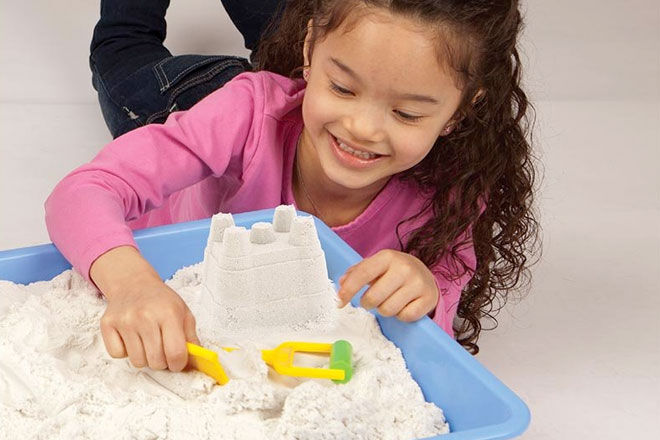 I love it when my kids play with sand, bring it in through the house and get it in every possible crevice of their body. Said no mum ever! Enter Sands Alive Kinetic Sand. More fun than sand, with minimal mess. This mesmerising substance has to be felt to be believed. It has all of the mouldability of wet sand,  yet it only sticks to its self. Not to the furniture, not to the floor, and not to little scalps resistant to shampoo!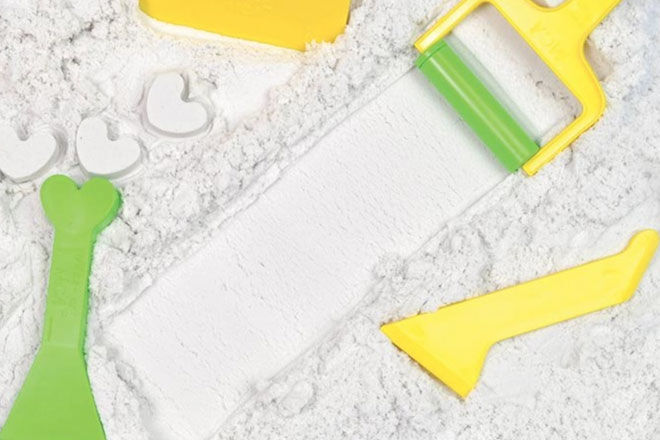 Earn your Best Mum Ever badge by setting up an indoor 'sandpit' (crazy talk!) for sandcastle making even in the depths of winter. Dump your Sands Alive in a tub along with plastic dinosaurs or figurines and have the kids create their own mini habitat. Or challenge the kids to mould mini mudpies (sandpies?) for dinner. It's all brilliant sensory play.
Made from 98% sand and 2% synthetic polymer, Sands alive is non toxic, non allergenic and non-unnecessary-housework-causing.
Available from entropy.com.au ($19.95 for 0.5kg of sand)