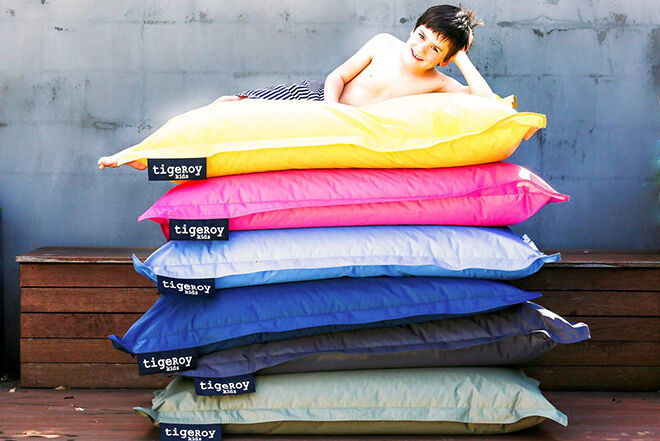 Big couches, big chairs, tall counters. Our homes are made for big people. So it's nice when kids have their own pint-sized place: a mini haven for tiny peeps to lounge and read, play or watch TV. (And, ahem, we'd prefer they had somewhere to sit and eat their sticky mandarins other than on our beige couch.)
So we're a little bit in love with these cute indoor-outdoor tigeRoy Bean Bags ($59.95) that provide comfy seating and so much more.
Sit them up and make a pillow fort, create a landing pad for superhero bellyflops, line them up for movie night in front of the TV or lay them out for sleepovers. You can mould and shape them in to a chair, a bed, or a play spot.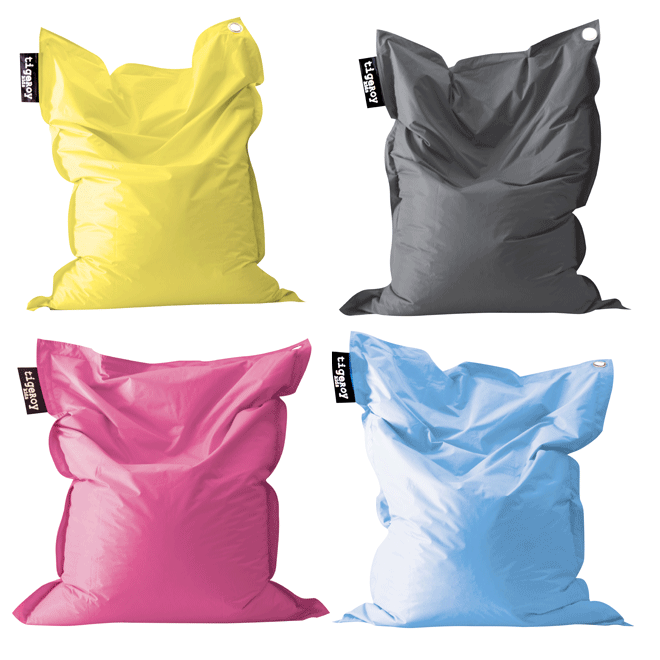 We adore the bright colours and the satiny wipe-clean fabric (hurrah!). The strong metal eyelets can be used to hang bean bags on hooks out of the way, or connect bean bags together.
Haul them out on to the deck for lounging in the shade in summer, or snuggle up with a blanky and hot choc in winter. We want one in every colour!
Available from tigeroy.com