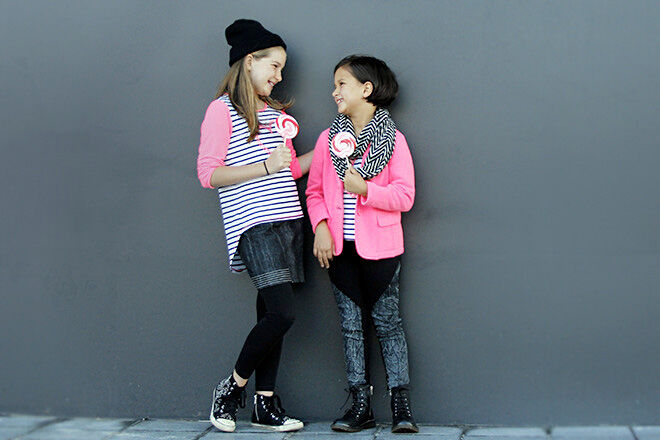 Mums of tweens and teens, say hello to Suki Kids.
This ethically produced, limited edition designer range for girls aged 7 to 14 manages to bridge the gap between mass produced cheapies and high-end boutique brands.
The tween years can be tricky for fashion choices: too grown up for the kids' section but not ready to shop in adult stores. Suki Kids makes personality-plus pieces that can be easily mixed and matched with your basics for a look that's fun, expressive and age appropriate.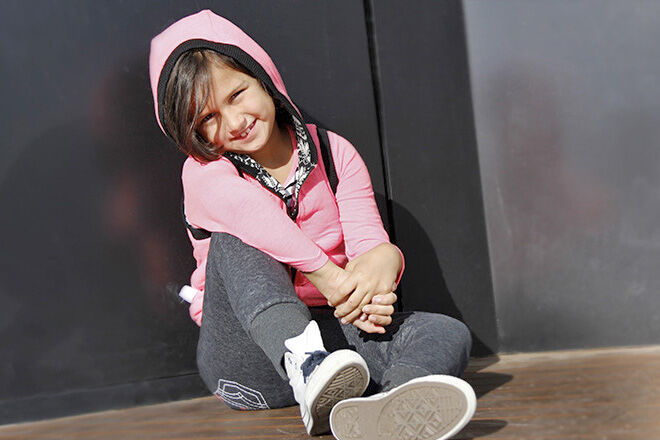 The range is unique but affordable, with cool, slouchy pieces to suit girls who like to keep it casual; or blazers, skirts and waterfall cardis perfect for kids who love to have fun with fashion. The black and grey colour palette with pops of pink, purple and print make it easy to co-ordinate looks.
Suki Kids' first range has completely sold out, so get in quick to have your pick of the new winter collection. Standout pieces include cool stitched skinny track pants ($29.95), spliced jeans ($29.95) and funky hi-lo tops (from $24.95).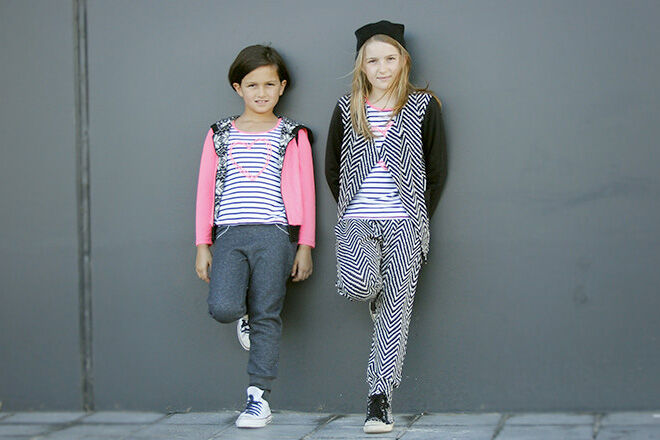 Stretchy leggings ($19.95) in exclusive prints can be easily paired with stretchy skirts (from $24.95) or tunic tops ($24.95) for a comfy, layered look.
Available from sukikids.com.au