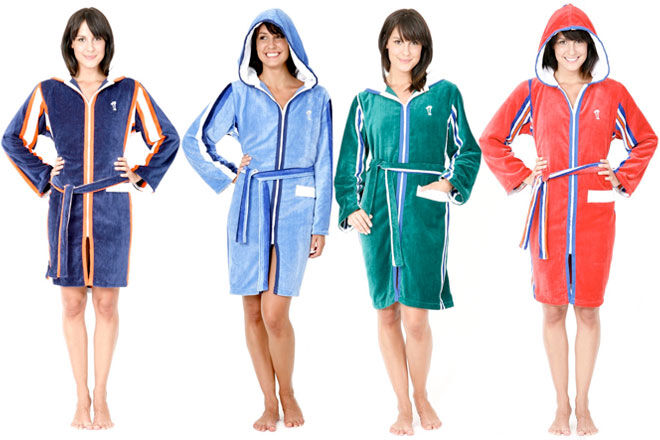 With winter approaching, we salute all the mums still hitting the pool. The ones braving low temperatures and dipping in for swimming lessons with their little darlings – you are ace mums! Lucky for you, Terry Rich has something to ease the chill (and it also makes a fab Mother's Day gift!)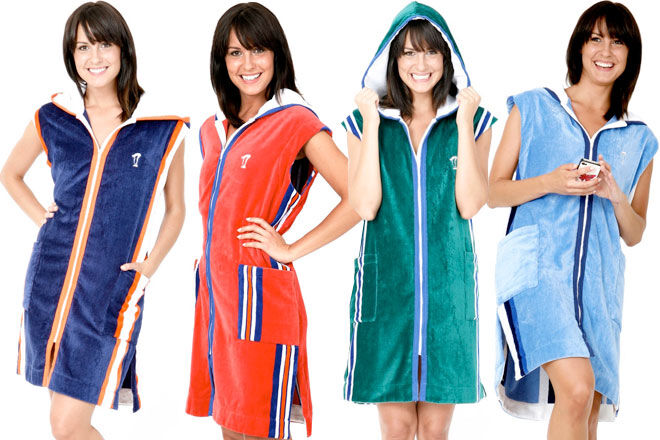 Terry Rich luxe swim robes come in long sleeve ($149) or short sleeve ($129) and are made from plush cotton towelling that's thick, absorbent and warm. The long-sleeved version has a pocket for keys and coins and there's a generous hood to keep your wet hair away from the cold wind! Nothing will feel nicer than wrapping yourself in this plush velvety fabric after you hop out of the pool.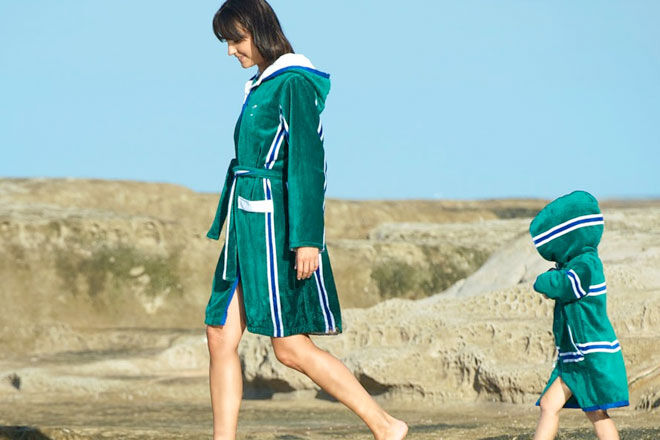 You can also get matching kids' robes for cute swim lesson co-ordination with your mini me. Mega cute! Strong, quality zips, clever detailing and bright colours are the icing on the cake.
These robes are also great for active mums who like to do laps at the pool year-round. If you're a fan of the range, watch out for the new Terry Rich extra-warm Ultra Luxe range and a fun Zebra Poncho hitting virtual shelves later this month.