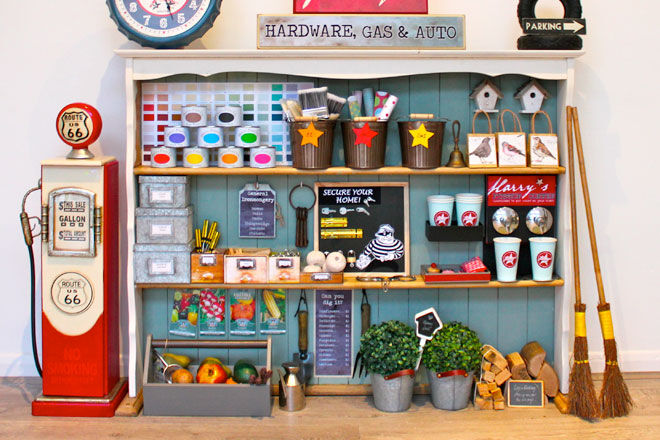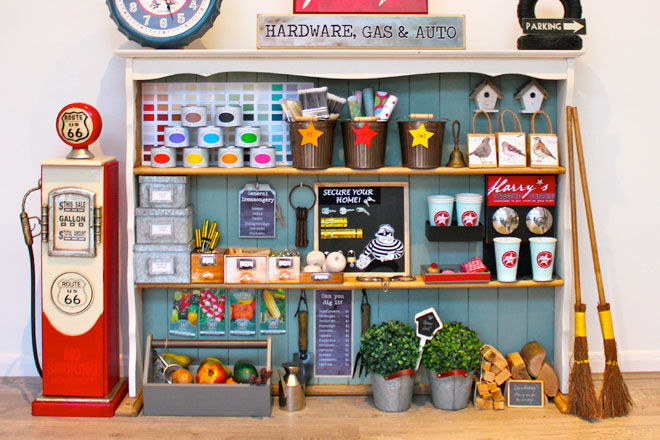 With toys now cheaper than ever, it's tempting to send old, battered and worn-out toys to the tip. But many parents don't want to add to landfill dumps or let go of beloved treasures, and have found amazing new ways to "upcycle" old toys.
With a lick of paint, some creativity and elbow-grease, they have made old toys better than new! We've found 15 inspiring ways old classics have been given a new lease of life.
1. Batmobile
You've got to love the classic Cosy Coupe from Little Tikes. A perennial favourite, you'd think there's no way it could possibly be improved. These guys gave their old car a superhero makeover and we think it looks fantastic! What's more, it only took 40 minutes of work. (via Sweet Designs)
2. IKEA play kitchen
Not a fan of the minimalist beech wood and uncluttered lines of the IKEA play kitchen? Designer Jesyka D'Itri Marés gave her play kitchen a complete makeover, complete with "brass" hardware and marble countertop! (via Visual Vocabularie)
3. Mad Scientist's Lab
One parent turned this tired plastic toy kitchen in to a mad scientist's lab, with the help of some spray-paint, stickers created in Adobe Illustrator, and some ghoulish toy props. There are so many cute details, like the "toxic waste" storage and "Scan-O-Tron". Check out the full set of pictures here. (via Imgur)
4. Little Tikes Playhouse
A cheap alternative to buying a new Little Tikes Playhouse is to buy an old one off eBay and spruce it up with some paint and a few plants. We love this makeover – it's like a proper little country cottage! (via Apartment Therapy)

5. Harry's Hardware, Gas & Auto
It's not just old toys that can be recycled into something new for kids. Kate turned an old bookshelf into an old-fashioned gas station, complete with coffee shop. The amount of thought and creative design put into this project has our jaws on the floor. (via Kate's Creative Space)
6. Mario Kart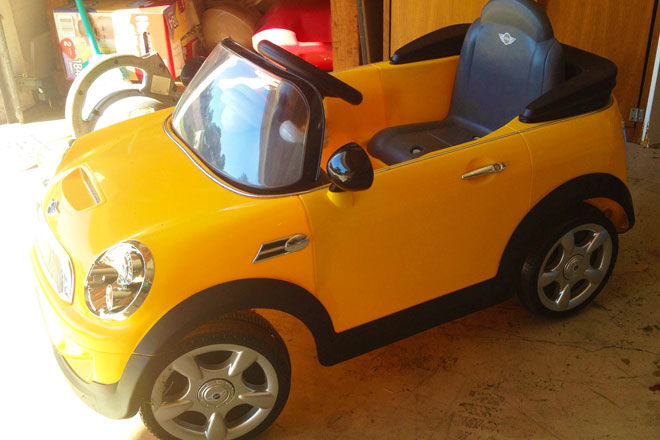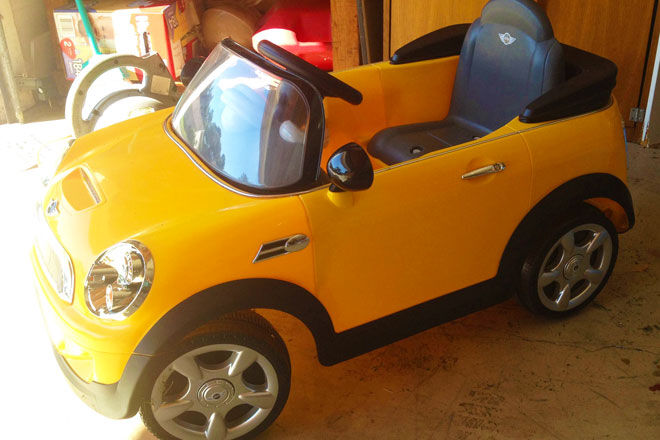 One Dad took an old Mini Cooper Power Wheel toy car and turned it into a Mario Kart for his Nintendo-mad son. We love the massive exhaust at the back! (via Imgur)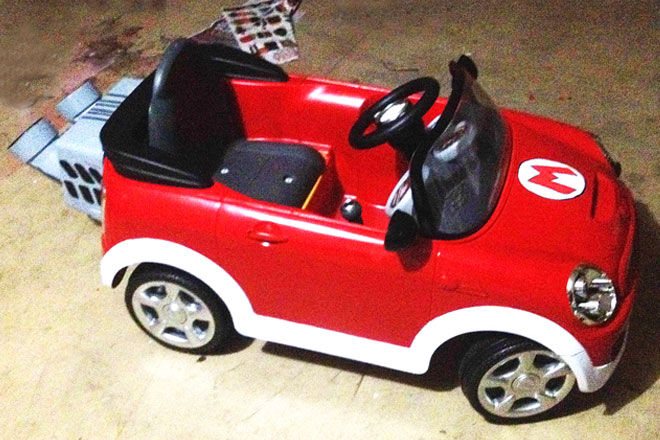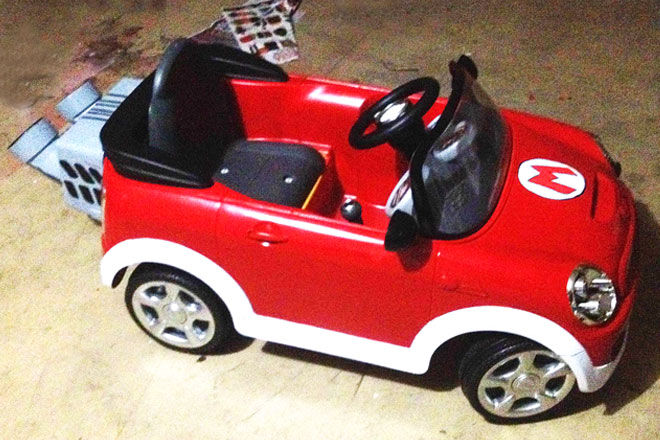 7. Puppet theatre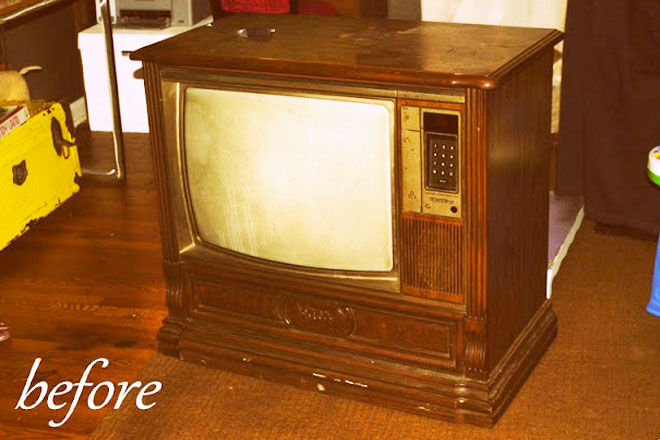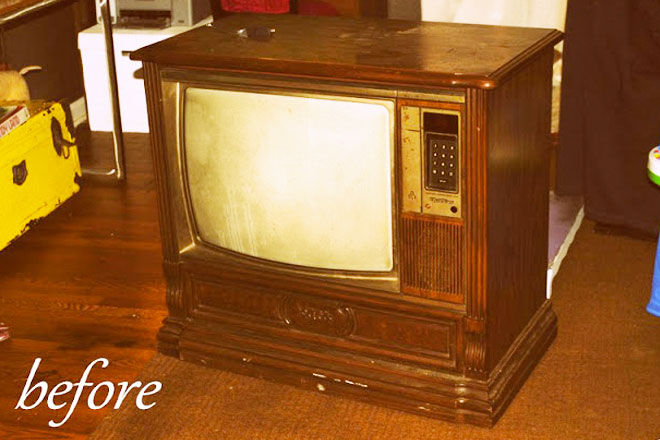 When Telisa saw this old TV was free to a good home, they decided to turn it into a dog bed. But when their doggie refused to get inside, they decided to make it into a reading nook, or a house, or a puppet theater … wherever your imagination will take you! (via Sugar Tot Designs)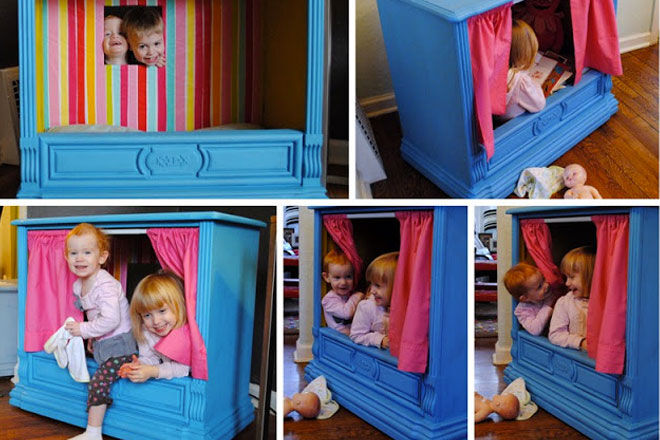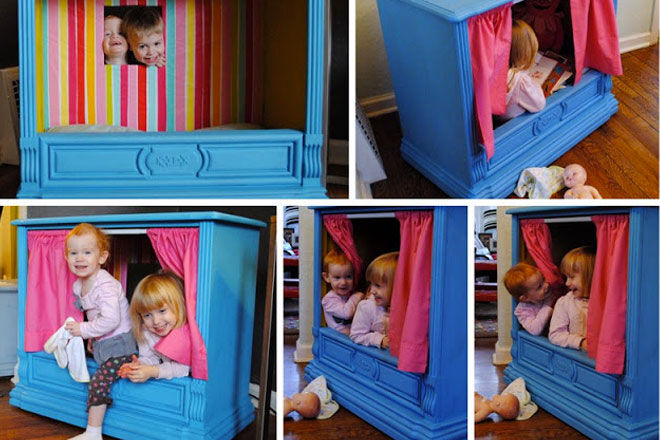 8. Fire truck lamp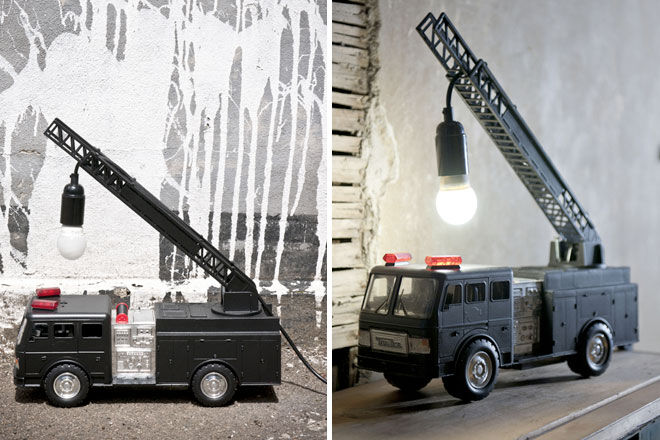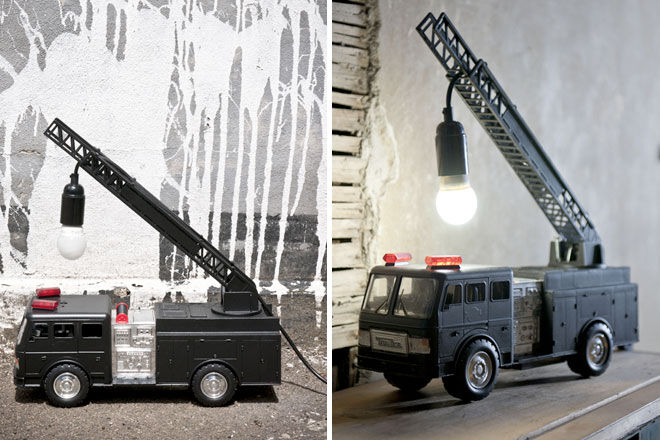 Jasmine Orchard upcycled an old red Tonka fire truck by painting it back and adding a light fixture to the ladder. Ta da! Hello cool / quirky / vintage / industrial lamp. (via Recycled Art)
9. Sweet shop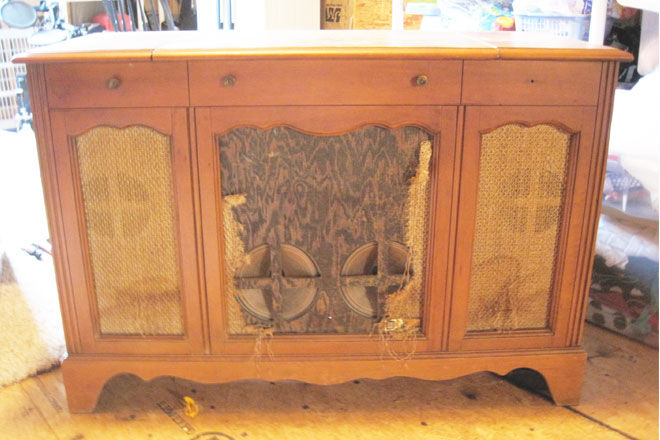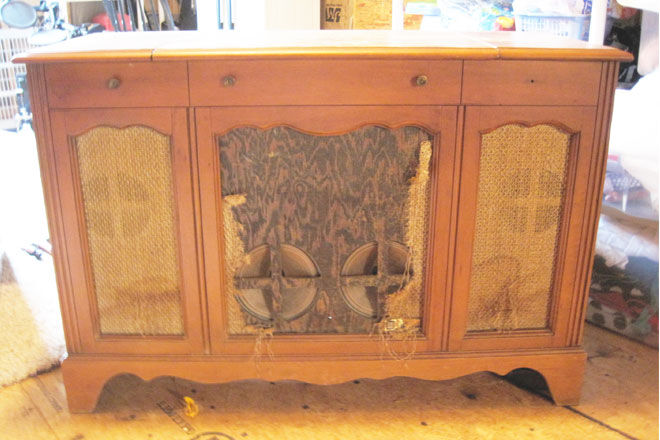 Here's another furniture renovation that captured our hearts. This old record player was spotted at a vintage store for $10. With a lick of paint, some plexiglass and light bulbs, it makes a delicious sweet shop. Check out how it was done here. (via An Alien Has Landed)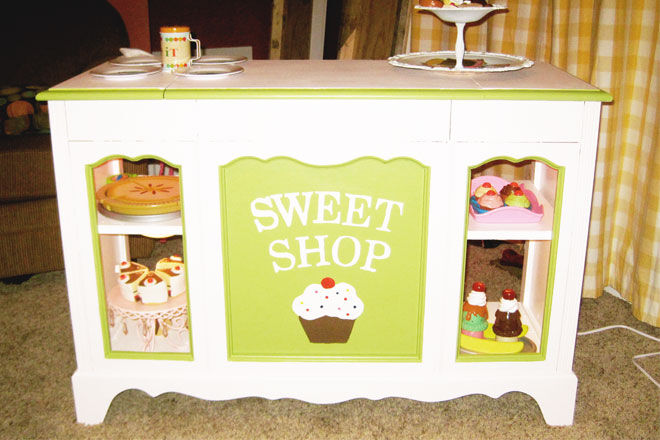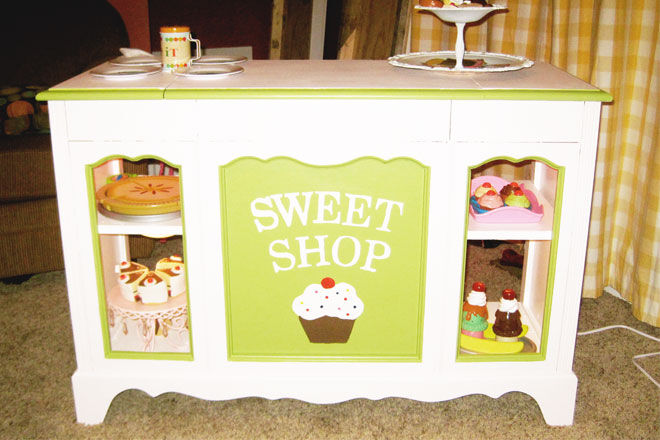 10. Hot Rod Tonka Truck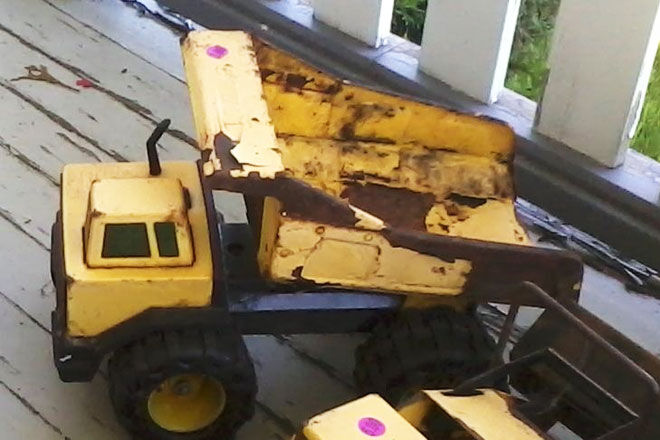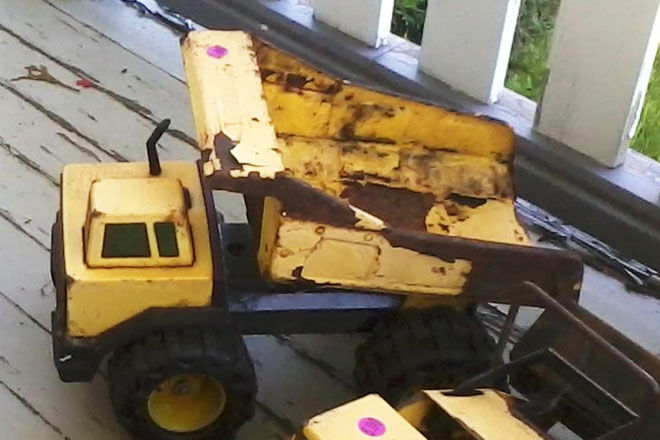 This battered and rusting Tonka Truck has certainly seen better days. But with some elbow grease and some paint stripper, this magnificent beast has been restored to it's former glory, complete with hot rod flames. Impressive work! (via Instructables)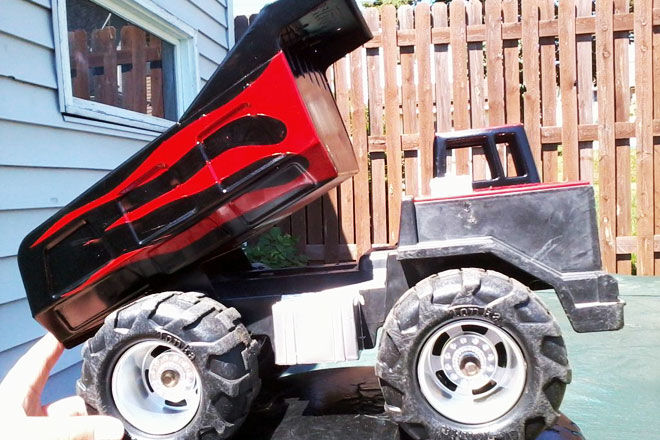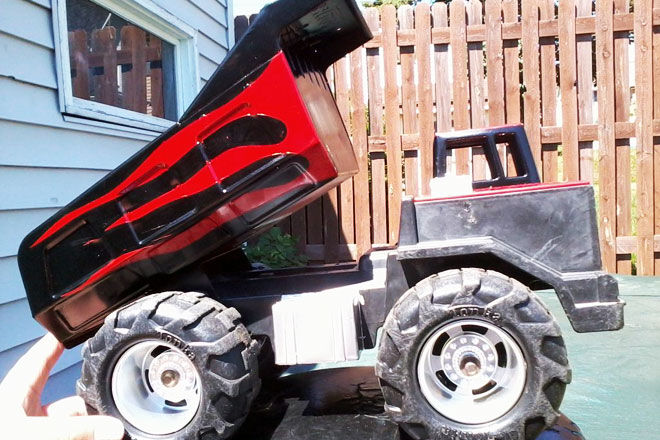 11. My Little Pony jewellery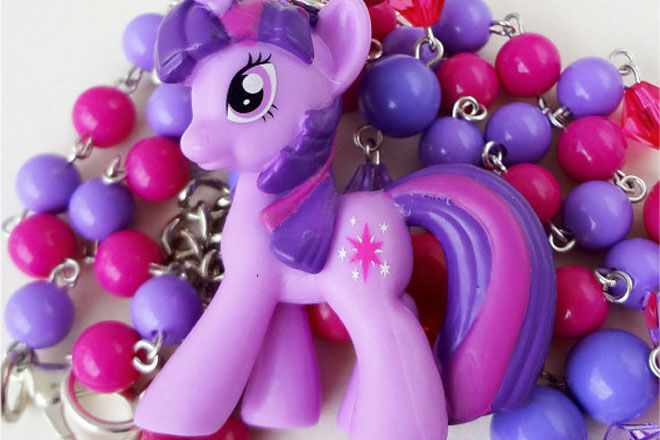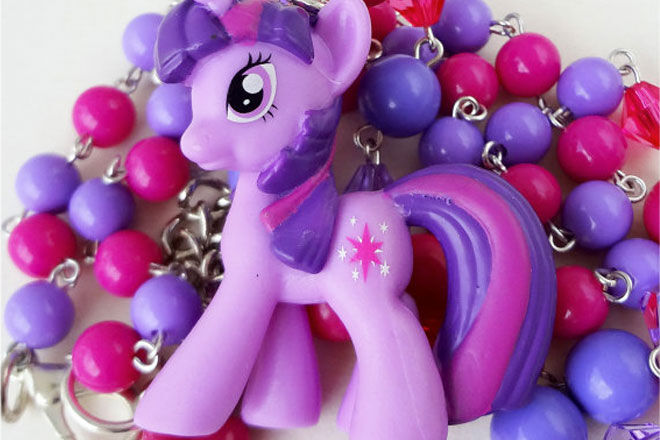 We love the tiny My Little Pony figurines, we have a whole stash of them in our toy cupboard and weren't too sure what to do with all the double-ups we've accumulated over the years. We love Pinky Pie, but do we need five of her? So we were inspired by what Etsy seller Gatumi did with Twilight Sparkle: with a few beads and clasps, she's suddenly the ultimate fashion accessory! Buy one pre-made from Etsy or try your luck making your own.
12. Figurine hooks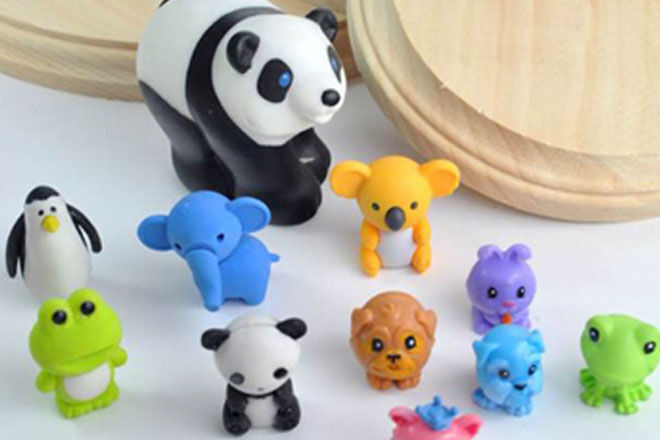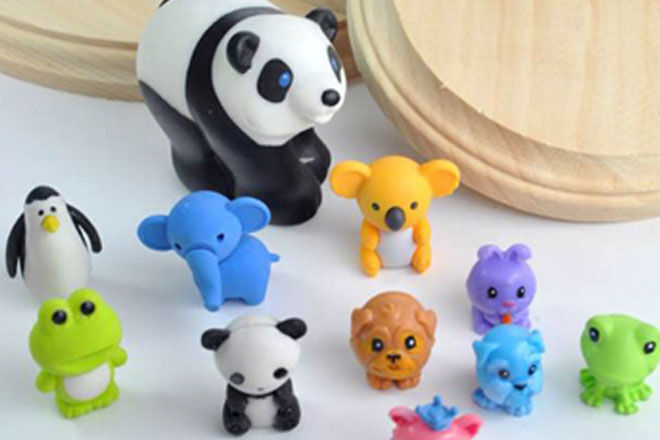 But where to store all this gorgeous new jewellery? Why not upcycle some animal figurines, turning them into hooks for your little ones to hang jewellery (or bags, or coats) on? Glued old Fisher Price Little People sets and erasers to wooden plaques from a craft store and spray paint them. Check out the step-by-step instructions here. (via Club Chia Circle)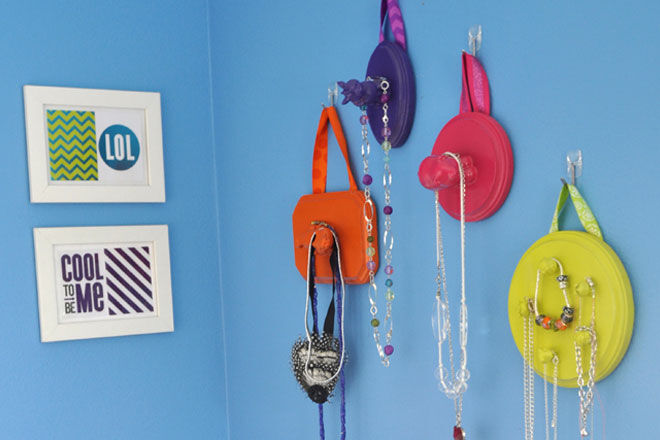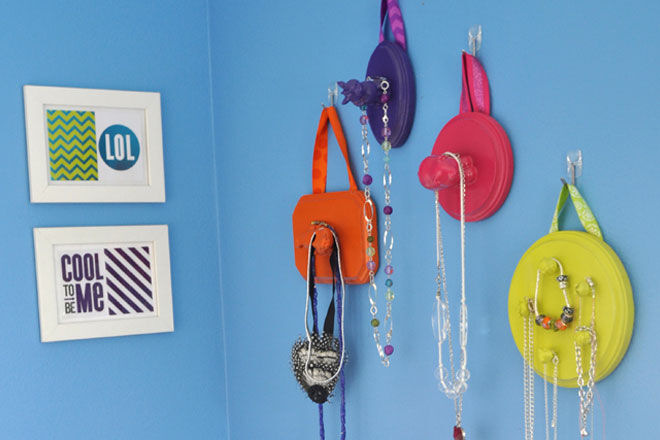 13. Dinosaur bookends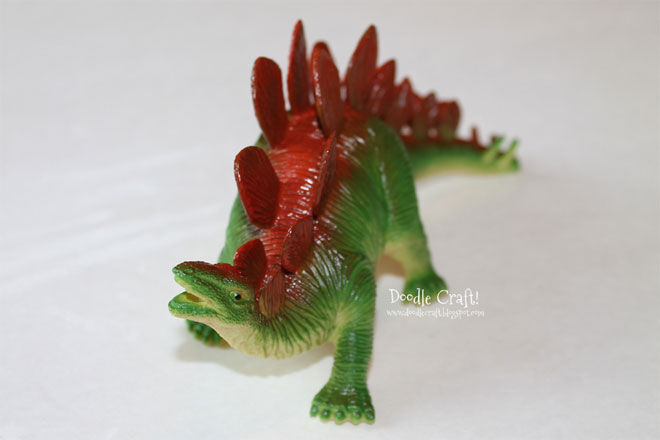 Doodle Craft had a similar idea, but with more raaaaaahhhhhh! With some hot glue, a knife (sorry Stegosaurus!), some spray paint and wooden blocks, an old toy can be refashioned until some awesome bookends. Is it just us or does the Stegosaurus know what's coming? He has that look in his eyes. (via Doodle Craft)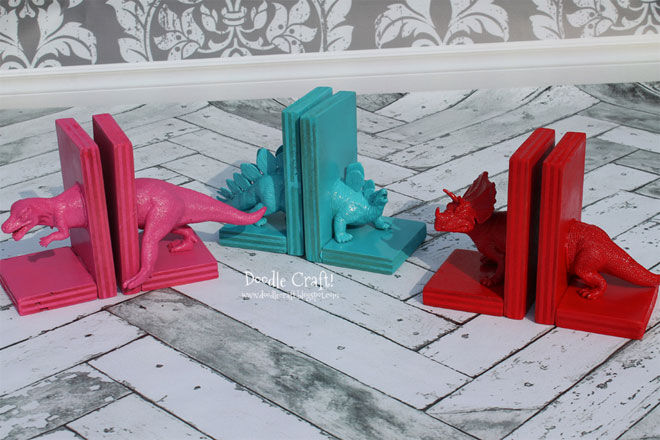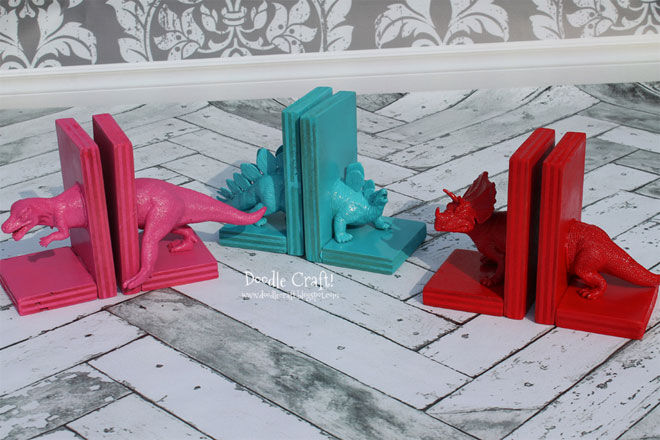 14. Toy Stroller update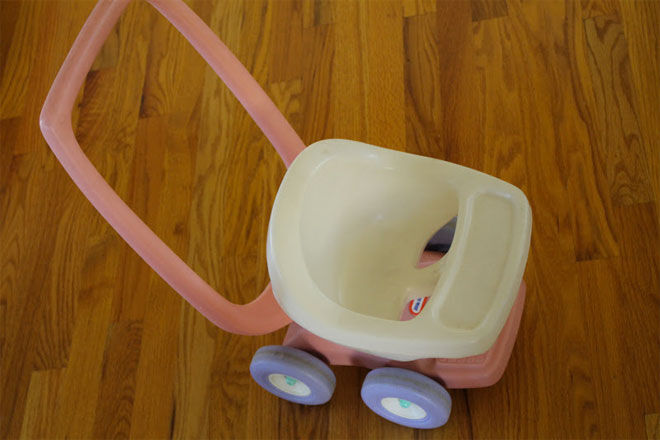 This toy pram from Tiny Tikes is incredibly hardy, yet the colour scheme is making it look a little tired. With some new paint, it's come to life! Not bad for a $3 second-hand toy and some spray paint. Check out the makeover here. (via Awaiting Ada)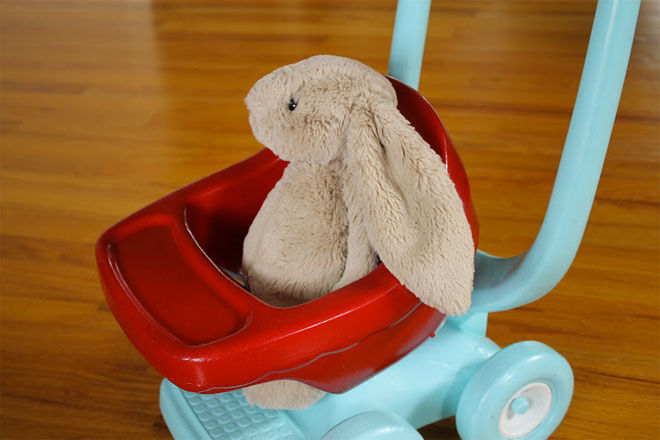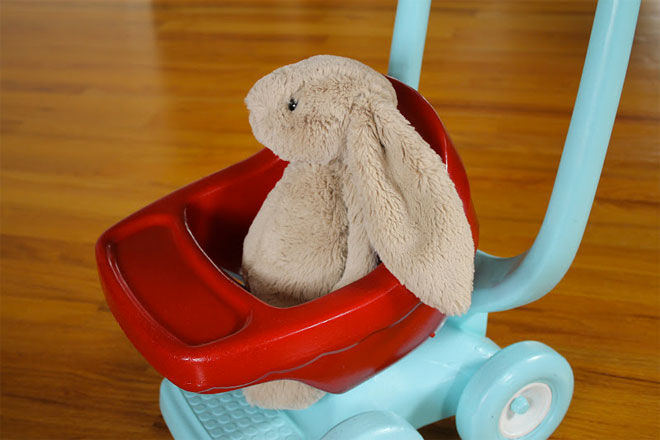 15. Jax's Barn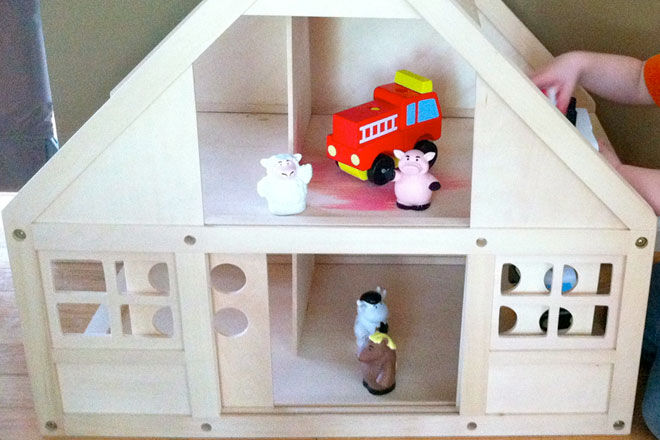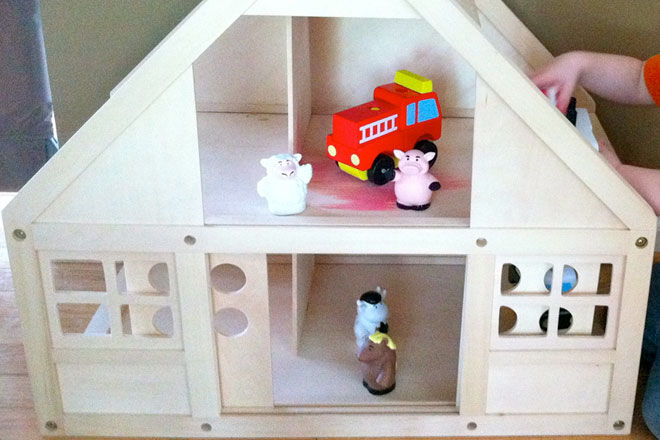 Stephanie from took a $10 secondhand dollhouse and transformed it in to a barn for her son Jax's toy animals. See how it was done here. (via Imagine Our Life)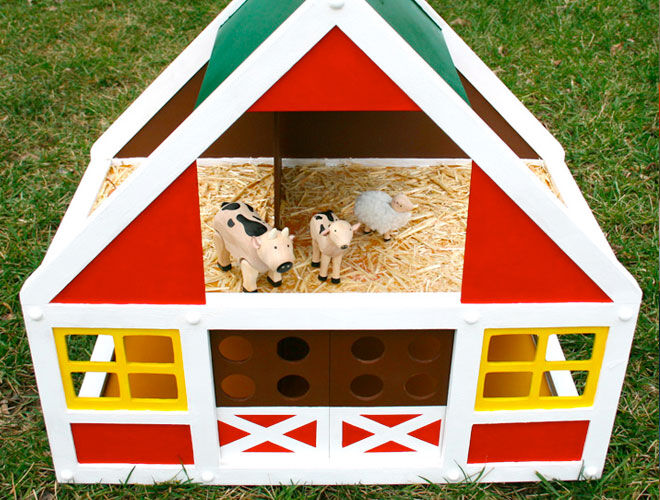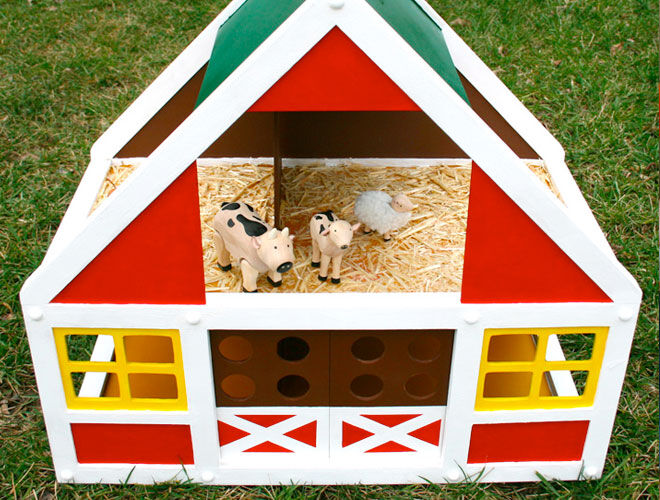 READ MORE:
• IKEA Hack: 9 ways to makeover the LATT children's table
• 10 crafty Kmart hacks for kids rooms
• 14 IKEA hacks to pimp your babies nursery