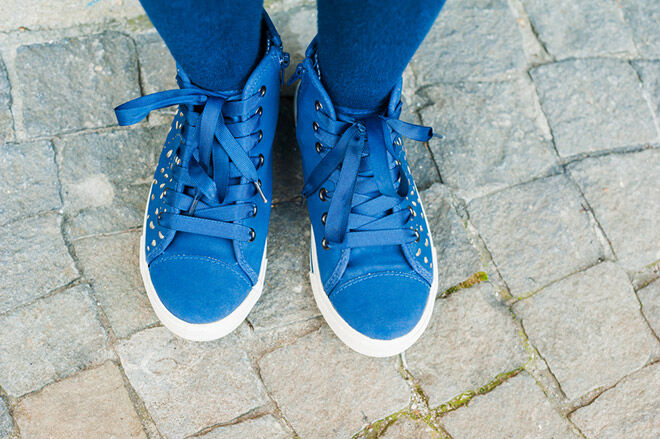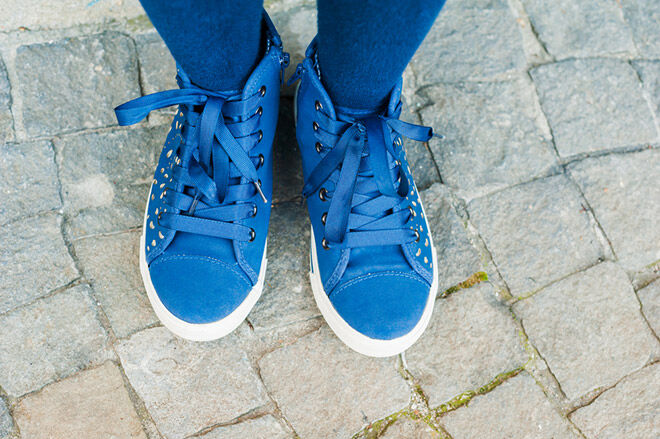 When you're little, tying shoe laces seems to require the skill and speed of a ninja. Laces seem to be flying this way and that, somehow creating mystery knots out of nowhere! Never fear, with our 8 top tips for tying shoelaces, the magical art of tying shoelaces shall be revealed.
1. Magical Molly's shoelace tutorial

We love this video because Magical Molly carefully explains each step, and uses fun colours on her laces to help her (and your little one!) learn how to navigate the loops.
2. Shoe Laces Template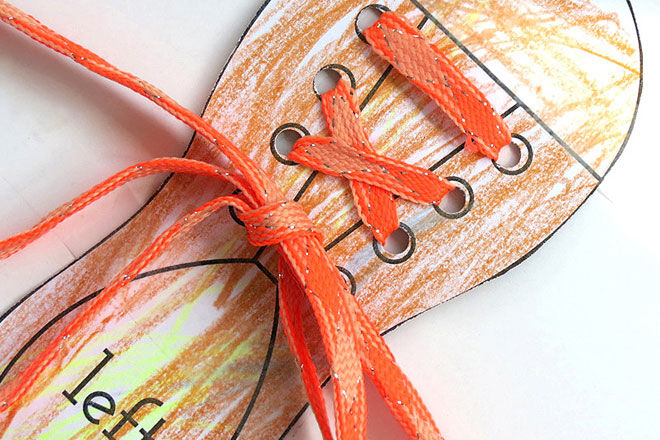 Real Purdy make a very cute (and free!) printable template to help young paduans practice tying shoe laces. Pick some fun laces, colour in the template and away you go!
3. Training laces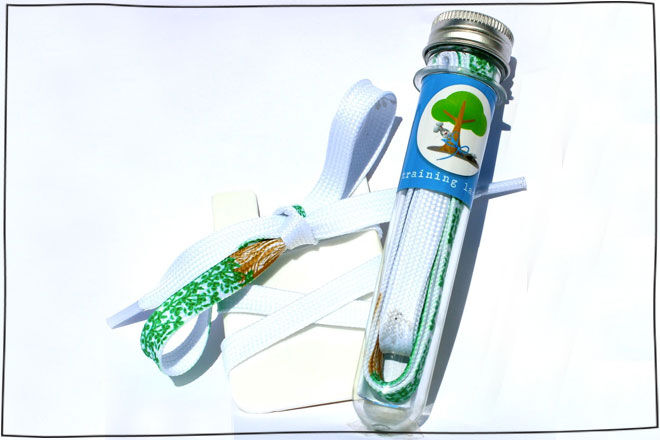 As Magical Molly showed in her YouTube tutorial, parents can colour in their laces to help the rabbit go around the "tree". Or they can pick up these really cute training laces ($9.95) from KidEx. Pictures printed on the laces show your child where to place the fingers and how to move their hands in order to tie their laces.
4. Shoe tying aids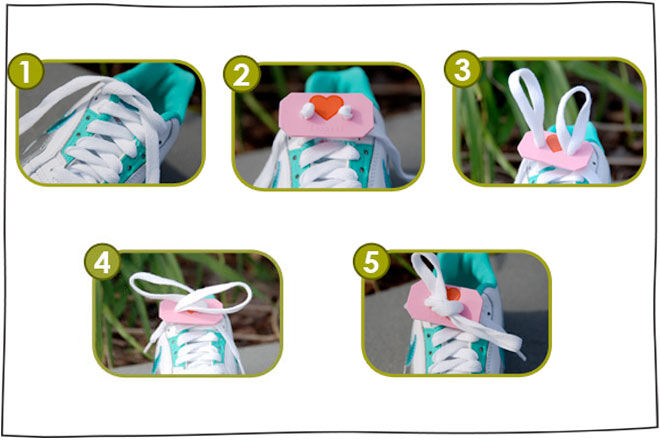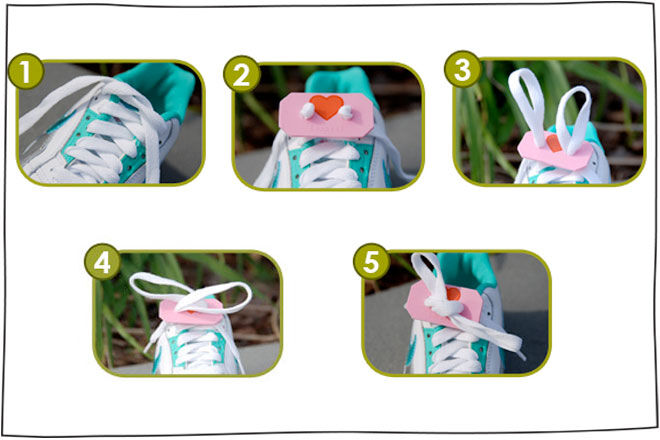 Tools like Loopeez shoe tying aids ($7.95) or EZ Leaps ($5.49) help children "see" how to tie their shoes by blocking out all the parts of the laces they don't need. Less confusion means it's easier to learn!
5. Literary inspiration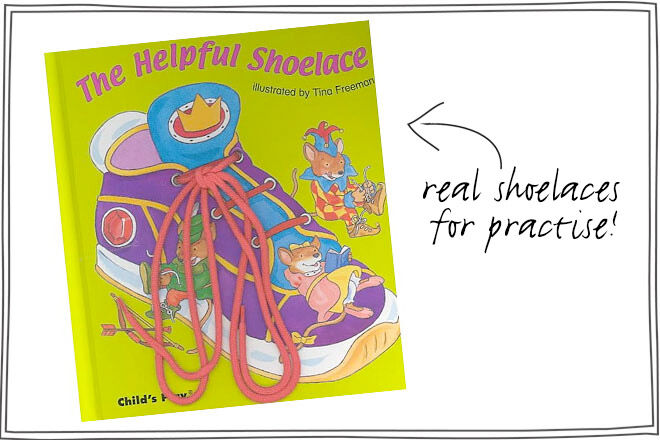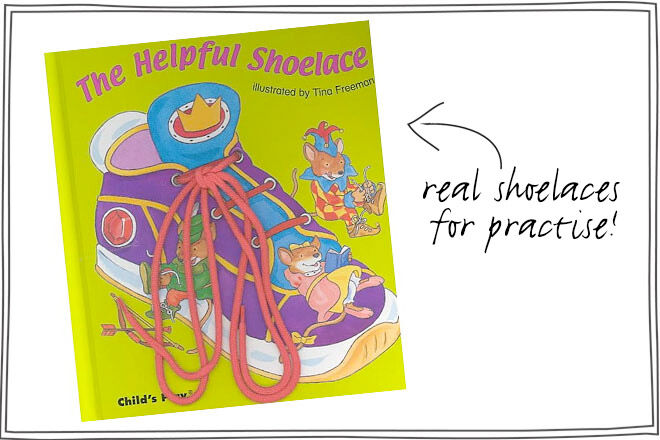 The Helpful Shoelace ($14.38) is an interactive book that helps children learn to lace and tie their shoes, whilst following the adventures of Robin the weasel, Princess Eleanor and Fido the pet dragon. Learning the ways of the mystery shoelace has never been so fun.
6. Practice makes perfect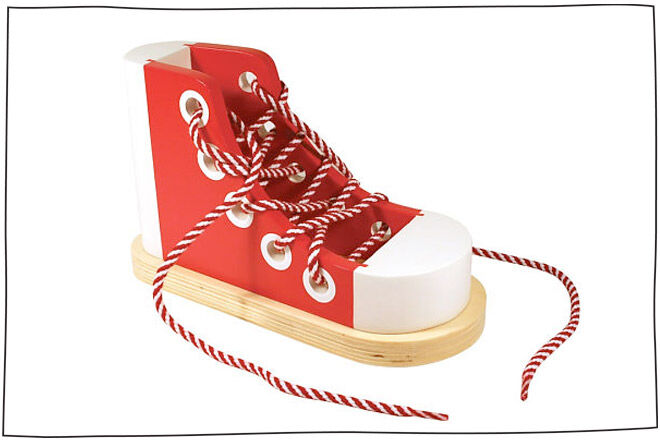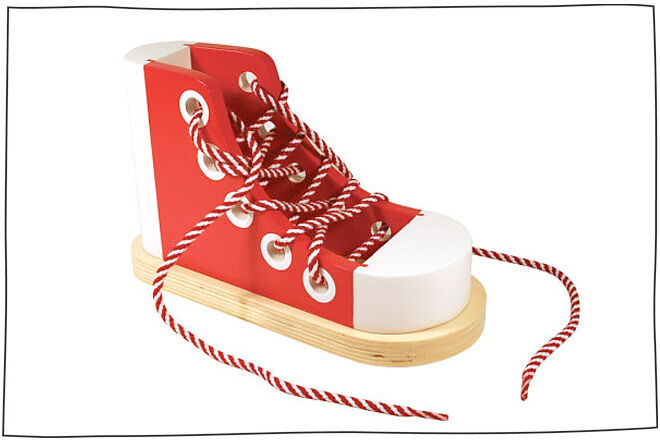 What better way to learn how to tie your shoes than with an actual (wooden) shoe! Turn mastering shoe lacing into a game they can practise over and over again with this beautiful Melissa & Doug Wooden Lacing Sneaker ($24).
7. The right way to lace
This is 3 minutes that could change your life. If your laces are undoing themselves soon after you tie them, it could be you've been doing it the wrong way. What, there's a right way to tie laces? That's what we thought too. Something to pass onto the kids!
8. Keep 'em laces safe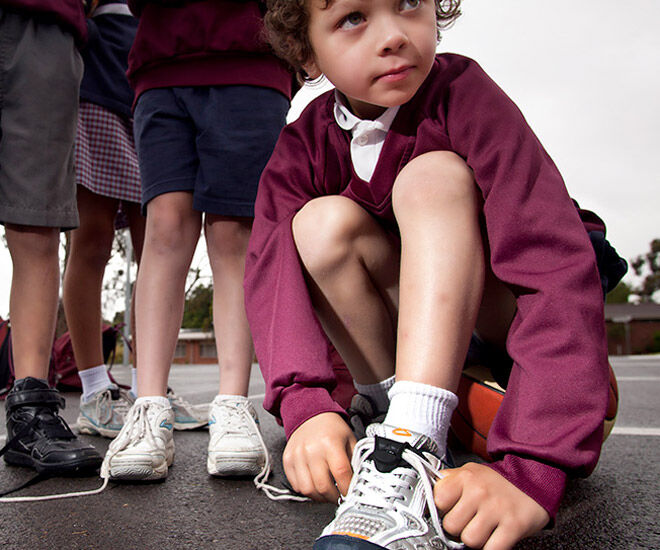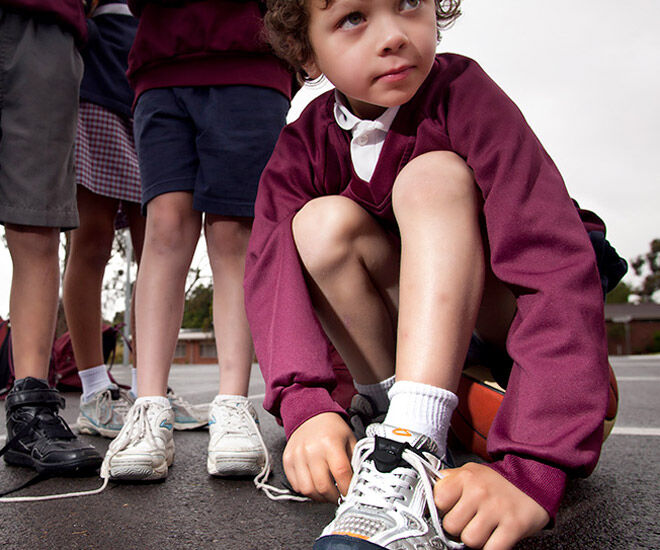 Say goodbye to tripping over laces or having to re-tie them throughout the day. If all else fails, Safe Lace ($12.95) is a nifty little product that will lock the laces in place for the ENTIRE day. Handy if they become undone and your child hasn't quite mastered loop the loop yet!
And remember…
There is more than one method for tying shoes! If the "rabbit round the tree" method is a bit too confusing, there's always the "bunny ears" and "magic fingers" methods. We didn't know about the "magic fingers" method until we found this video, and now we feel like a master of the dark arts. So simple!