Counting down each day with your growing bump is one of the best parts of being pregnant. Furiously reading books and checking websites to discover how your bub is growing – and how your body is changing – are such a huge part of enjoying pregnancy.
Which is why we love the Baby on the Way pregnancy calendar by DOIY.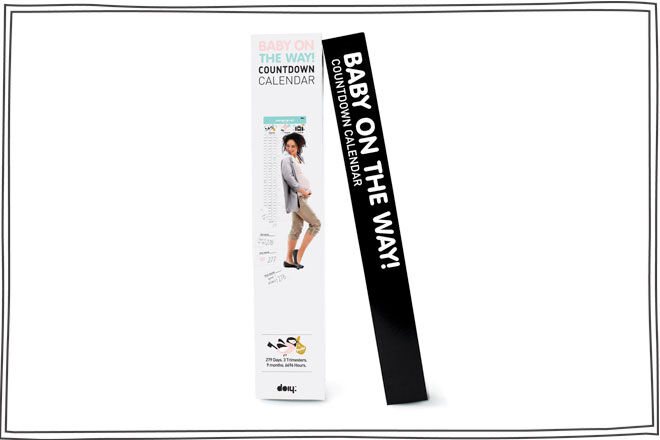 The Baby on the Way wall calendar counts down those magical nine months, day by day. With icons and milestones to keep you going, it's a cute way to mark your progress and tick off the days until your little bundle of joy arrives.
Bookmark this one for baby shower gifts!
Available online from Until ($24.95)