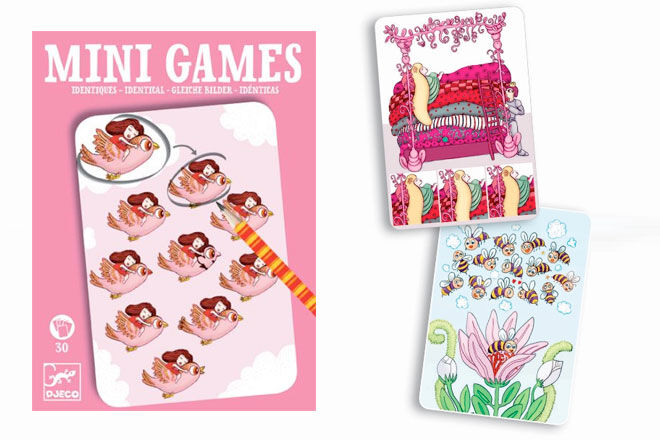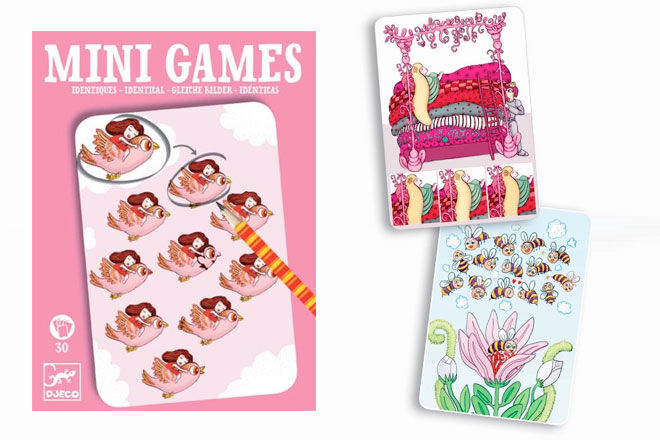 With school holidays coming up, you might be spending a little longer than usual on planes, trains and automobiles. Remember the days when an 8 hour plane ride meant you could kick back and watch two – possibly three – movies while you waited for the melodic tinkling of the drinks trolley to head your way? Nah, distant memory. Now it's all about survival. Rule one: keep fidgety kids occupied.
Pack up your carry-on with some of these Djeco Mini Games ($9.95) to while away the hours. Each game has 30 individual cards and one pencil, full of a multitude of puzzles and games for little brains to work out.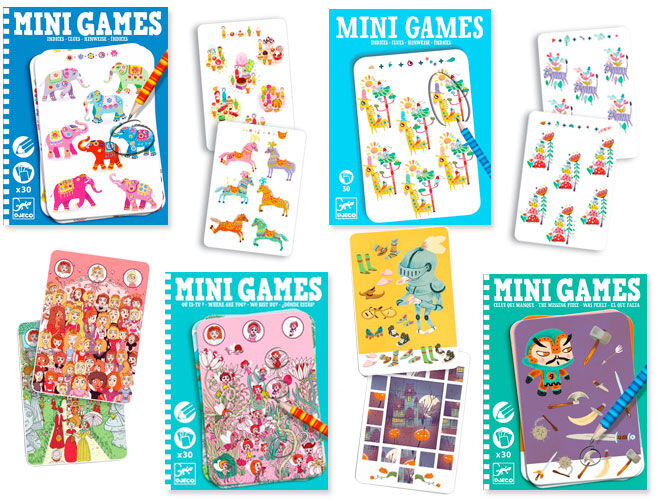 Designed for kids 6 years and up, there are lots different packs to choose from. The games challenge kids to recognise patterns, decipher clues, spot the difference, and more. A great alternative (or break from) iPads and screens.
Available in Australia from wheredidyougetthat.com.au.