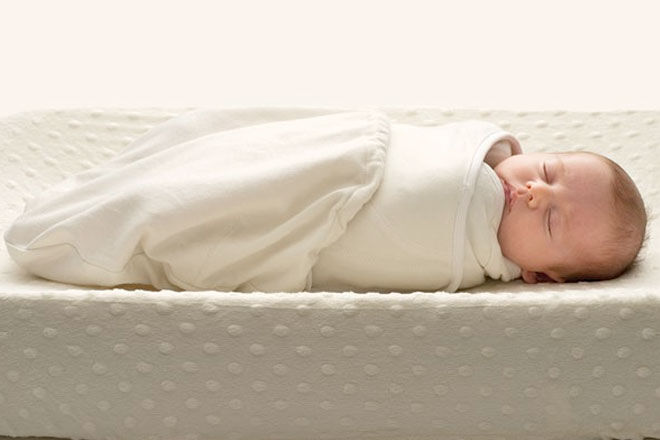 The other night I watched an episode of "Call the Midwife" (I'm sorry, I can't help it) where a cheery nurse attempted to teach new mums to put on an old-school cloth nappy, using a few folds and a safety pin. Yikes. It reminded me of my own ante-natal swaddling class several years ago – it seemed relatively simple on a well-behaved dolly, but a different story entirely once I had a wriggling mini-Houdini to contend with.
Thankfully, the Ergobaby Swaddler ($42.95) answers a multitude of prayers: not only is the shaped Swaddler easy to put on, but it's also recommended by leading neonatologists, too.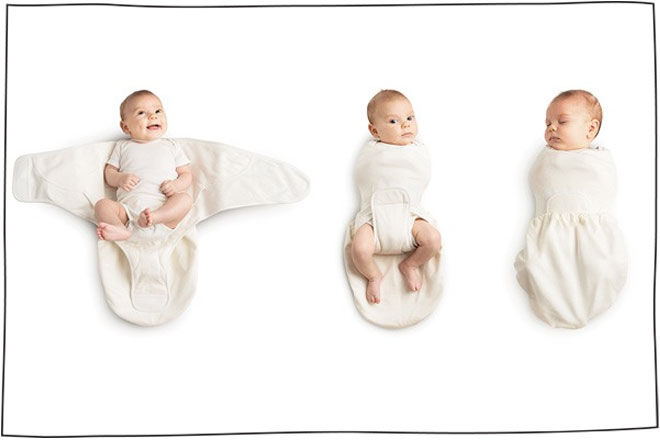 The healthy 'Hip Positioner' keeps bub in the perfect ergonomic position while snoozing, and there are cleverly designed arm pockets to keep hands from flailing about: that's something a lot of fitted wraps claim to do, but they're often thwarted by particularly wriggly babies.
Not this swaddle! Best of all, there's an ingenious leg pouch for making those blurry-eyed nighttime nappy changes a breeze: no unwrapping and re-wrapping, just change and go.
The Ergobaby Swaddler has also won Gold in the My Child Excellence Awards for Favourite Swaddle/Wrap, as voted by mums. Check out the video below to see just how clever this product is!
Available from The Stork Nest ($42.95)