Kids love to imitate their Mums and Dads, which is melt-your-heart cute! Except when you want to get some washing done and they are at your feet emptying out the peg basket and dragging your clean washing through the garden.
Let the kids "play" house with the 'Honey Home' range from Le Toy Van. In usual Le Toy Van style the kitchen sink ($149.95), oven ($149.95), ironing board ($39.95) and washing machine ($159.95) are so adorable you won't mind having them in YOUR kitchen. While your kids will have a ball pretending to be a mini-Martha Stewart.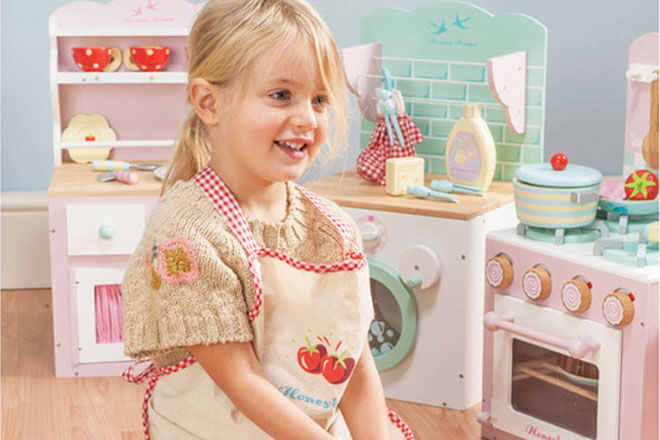 The details are super sweet. Just LOOK at those squee-worthy bluebird clothes pegs ($16.95), or the little shutters on the kitchen window. Its all fun and games when you are just pretending to be grown up, let them enjoy it while they can!
Available from sendatoy.com.au