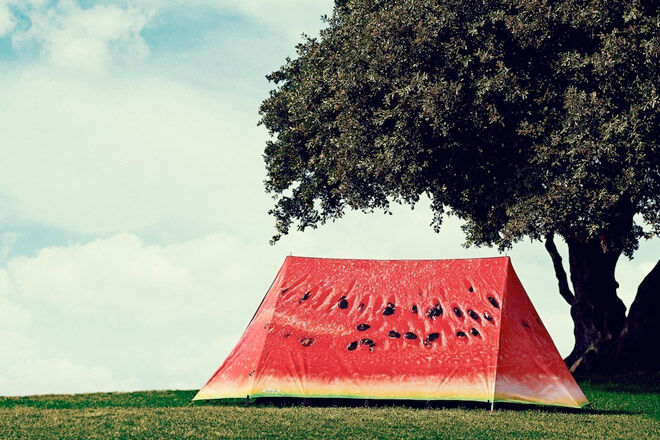 No more stumbling over pegs and ropes to find your tent after a midnight bathroom run. There is absolutely no way you are going to miss a Field Candy tent amongst a sea of serious army green canvas!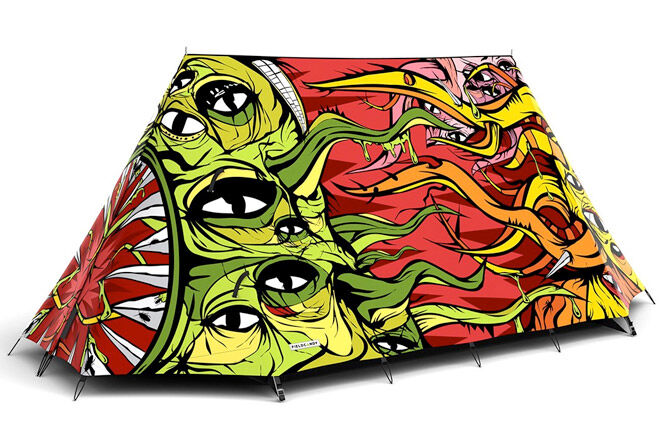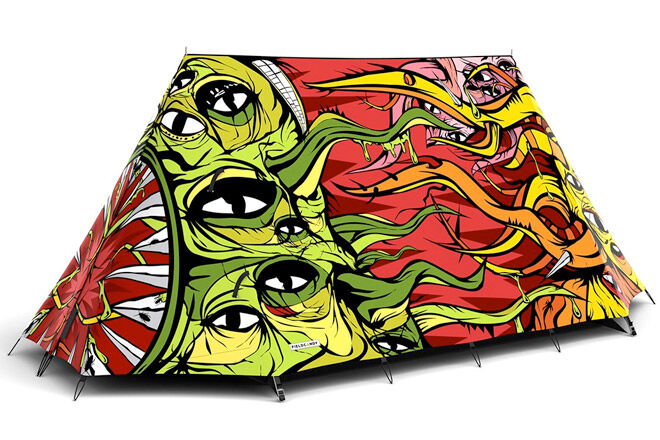 With their eccentric designs, they might look like 'play' tents, but these babies are the real deal: made to withstand exteme weather, they're made from a waterproof digitally printed fabric outer, with a breathable inner tent, aluminimum poles, and everything you'd expect from a quality camping tent.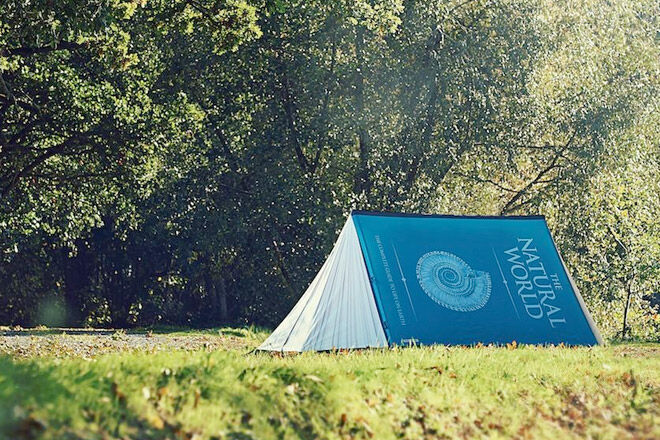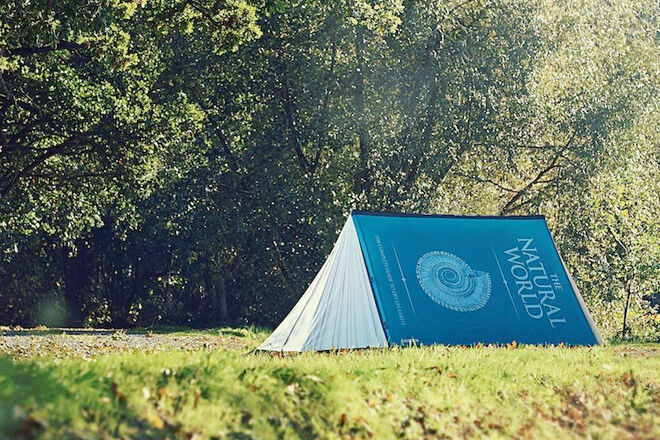 We love the whimsy and fairytale quality of the 'Fully Booked' tent, which looks like an oversized novel casually dropped by a giant in a meadow. And the designs that make clever use of the tent's shape are sure to raise a smile: a giant wedge of watermelon, a slice of swiss cheese or an enormous club sandwich.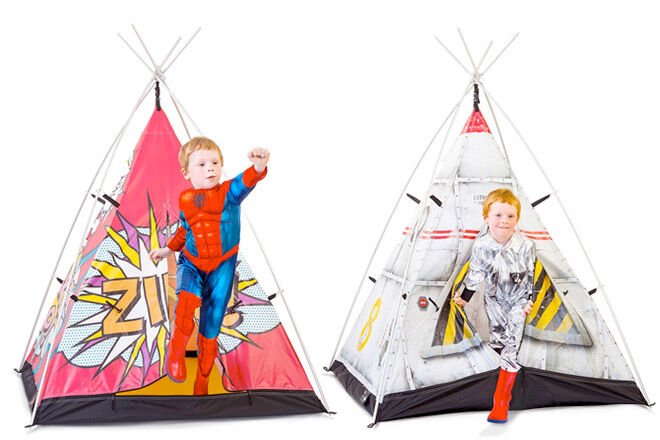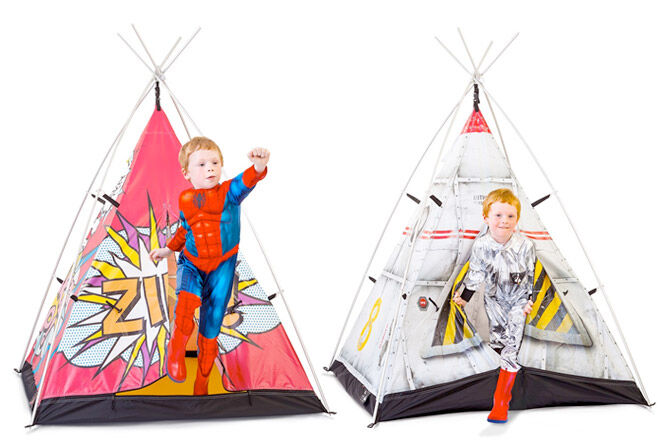 Kids get their own line of mini teepee tents for playtime, too: attempt a moon landing, become a superhero, dive in to an aquarium or have a tea party under an awning of jellybeans.
Made in England, Field Candy ship their tents worldwide. At £395 for a two-person camping tent and £195 for kids' play tents, they're definitely not the cheapest tents on the market. But speaking as someone who needs their arm twisted to go anywhere near a campsite, one of these might just convince me to embrace the great outdoors!
Available from fieldcandy.com with free worldwide delivery.