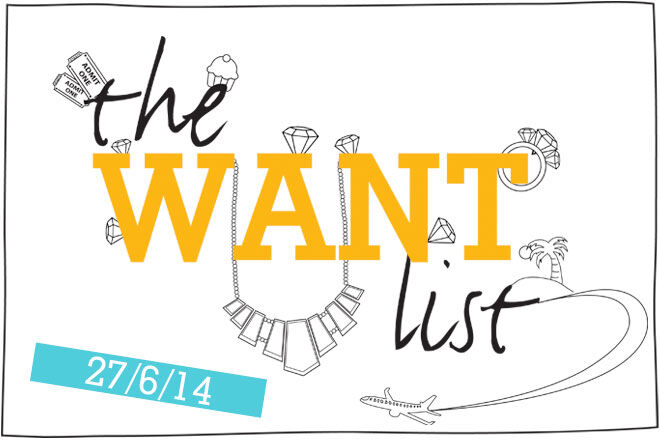 You know what costs nothing? A dream.
Relax, we haven't gone all hippy-dippy on you (well, actually, Caroline does eat raw food and drinks hippy tea but that's another story). It's just that we LOVE to do a little bit of imaginary-shopping each week. The WANT list is a place to share what we're lusting over, reaching for and wishing for this week: from outrageous money-is-no-object finds to real live cool stuff that you can get/do right now. So, let's go!
WANT to BUY … Dolce & Gabbana sneakers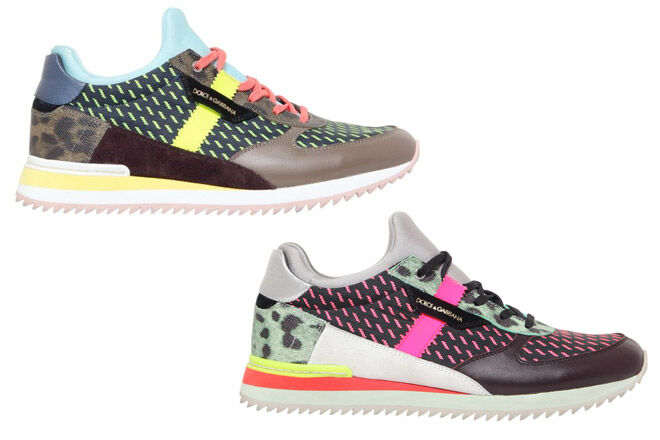 Designer sneakers are on the up and up, and we've got a huge crush on this new fancy footwear from Dolce & Gabbana. They're a mash-up of just about every sports-luxe/leopard/neon/geo trend out there right now. And they're only $540 … can't we have them, pretty please?
WANT to GO to … Morocco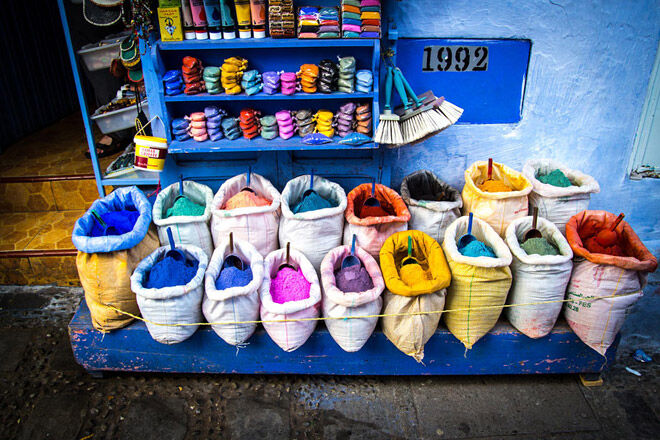 The next destination on our I-can-dream list is Morocco. Oh, to be surrounded by the heady scent of spices, wind our way through the Souks and escape to the peaceful oasis of a Moroccan riad. Until then, we'll just amuse ourselves by standing in the spice aisle at Woolies sniffing a packet of cumin, and then trying to haggle jovially with the checkout kid. It will be totally similar.
WANT to EAT … Charlie's Cookies mini melting moments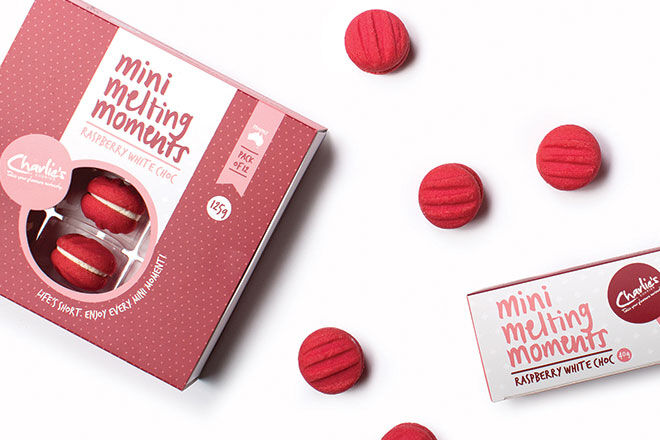 Our Friday afternoon sugar fix is sorted. We were introduced to Charlie's Cookies Mini Melting Moments at a recent baby shower event (more on that soon!) and ever since then we've become obsessed with these teeny tasty morsels. The flavours are to die for … passionfruit raspberry, choc salted caramel, orange espresso, blackcurrent 'cassis', raspberry white choc … the list goes on. Which one's our favourite? I'm afraid we're going to have to do much more rigorous taste testing before we can reveal that. It's a hard job, but we're up for it.
WANT to PLAY … Little Moments App by Fat Mum Slim

If you're one of the bajillions of people who has joined in Fat Mum Slim's Photo A Day project at some point, this App makes it even easier to participate in the project. The 'Little Moments' App keeps you up-to-date with daily prompts; allows you to capture, edit and prettify your photos; and then share them easily on social media with all the appropriate hashtags and text built in. Even if you're not playing along, this cute App looks like it would be fun for editing photos and adding captions, filters and doodles. It should be available in the App store late today, and we'll be downloading it to give it a whirl as soon as it is there!
WANT to BUY … Deer One baby moccasins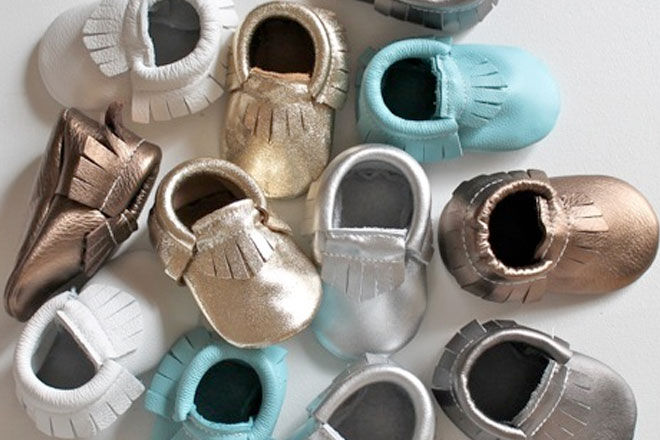 Oh. Em. Gee. Soooooo cute! Only one problem: we don't have a baby. These tiny shoes are so adorable we're tempted to have another child just so we can put their tiny tootsies in to these super chic soft-soled shoes. And they're 30% off at Baby Bootique until 2/7/14.
So there you go, Mamas. Our little wishlist for the week. What's yours?
MGV x