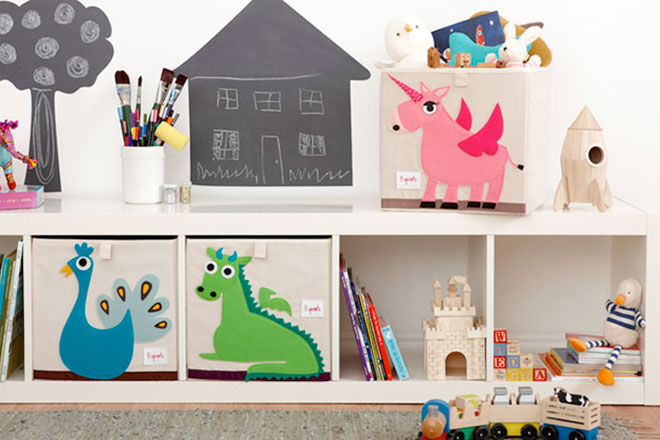 Hands down, 3 Sprouts offers you the cutest way to get even with all that clutter your kids are creating! Made from fabric appliqued with a plethora of bright and colourful animals and creatures, there are sure to be critters to fit with your room theme or simply mix it up for a menagerie of fun.
Their Storage Cubes ($34.95) are the perfect size to sit neatly inside your cubby hole shelving unit or perch prettily on top of wardrobes or dressers. With rigid sides and tab-pulls for easy access, they're great for sorting blocks from trains and dolls from craft kits.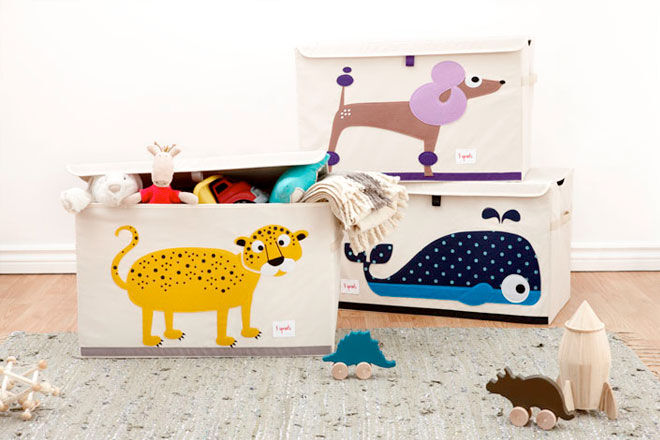 For the bedroom, these larger toy chests ($49.95) can also double as blanket boxes … and hiding places during hide-and-seek, you know that's going to happen! We love the sweet whale, and that silly cross-eyed leopard.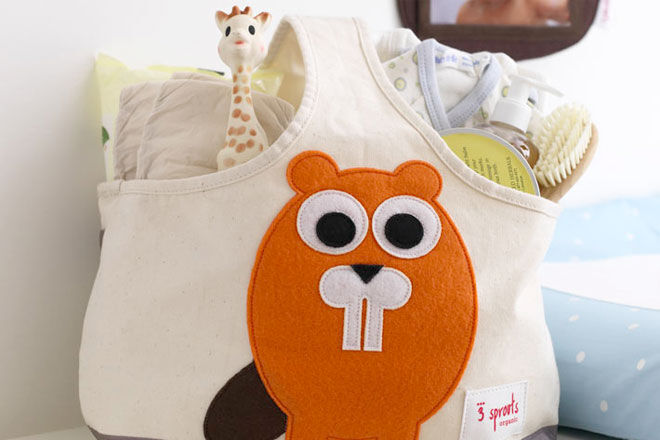 Pretty up your change table with a nappy caddy ($34.95) that can be easily carried from room to room or even popped in the car in lieu of a nappy bag.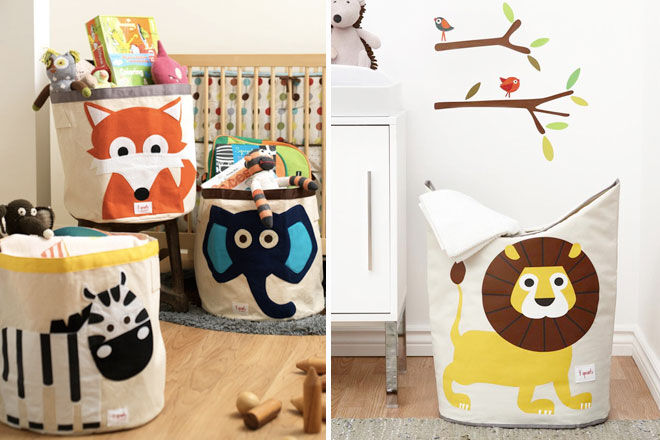 And your really big storage is taken care of as well. Fill the large toy storage bins ($49.95) to the brim with softies, pillows, games, balls and blocks. The laundry hamper ($39.95) features a clever little piece of design. Open it up, and two large handles make it easy to carry your washing to the machine. Collapse the handles and they overlap to form a circular opening for laundry. Great for practising your three-point-shot with a burp cloth!
So go ahead, fill your home with the 3 Sprouts zoo and tame that clutter!
Available from urbanbaby.com.au