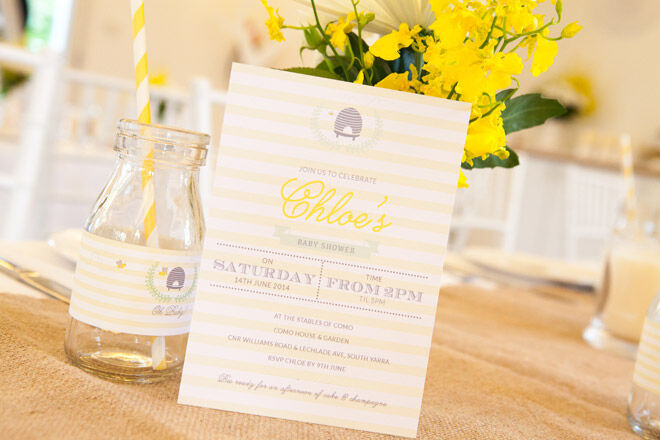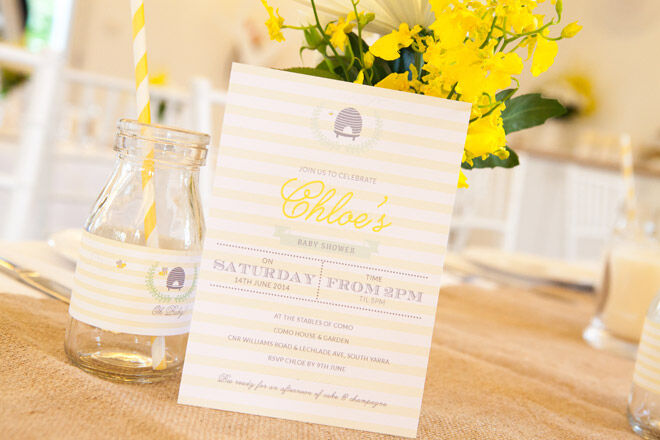 Oh, baby! Bumblebees and sweet-as-honey touches abound in this delightful baby shower theme we pulled together for one lucky Mum's Grapevine reader. Get inspiration for your own big day or find everything you need to throw a stunning shower for a friend.
Last month we threw a gorgeous baby shower for Mum's Grapevine reader Chloe Reid: the very lucky (and lovely) winner of our 'Win a luxury Baby Shower' competition. Glowing Chloe was joined by 19 friends for a day of fun at The Stables of Como, where they were treated to an afternoon of champagne, high tea, gifts and giggles.
The inspiration for the shower came from Chloe's nickname for her baby: Bumblebee. The perfect gender neutral theme! Soft yellow and grey with mint accents, cottage-y vintage styling and little honey-themed touches. A brilliant fit for the stunning setting, nestled amongst the Stables' leafy kitchen garden.
With a fiancee in the Australian Air Force, Chloe had recently found out that her partner would be sent away before her baby was due, and she was faced with working out how to cope with the big step of becoming a mum on her own. For Chloe, winning this baby shower offered a little ray of sunshine at an emotional time. So of course, everyone involved wanted to make it super special for her.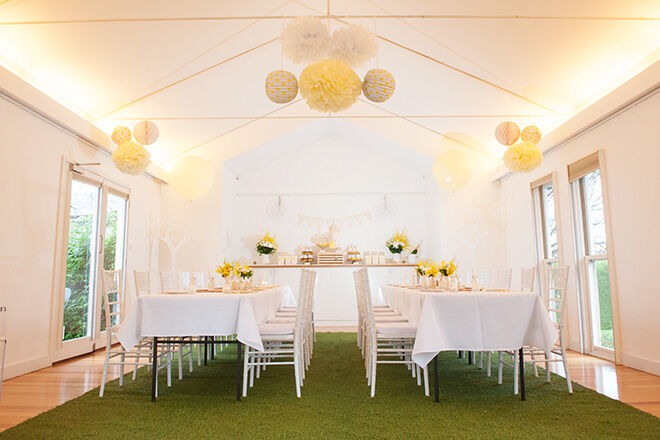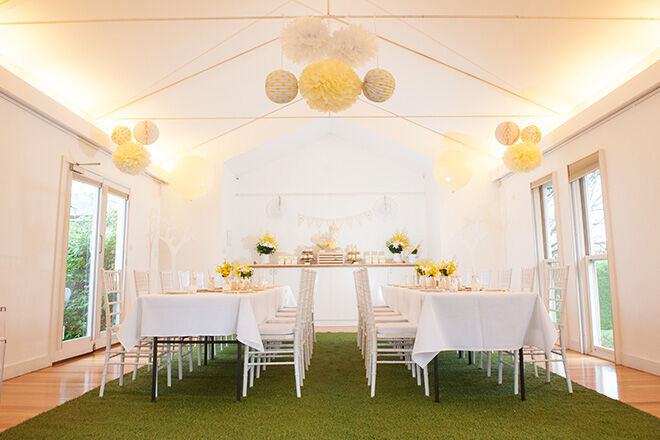 First, the very talented Jennifer Henderson from Love JK designed a gorgeous suite of personalised stationery including invitations, bunting, mini milk bottle labels, cupcake toppers and gift tags. Event hire specialists Mini Party People ran with the bumblebee theme, creating an indoor garden complete with an indoor 'lawn', wooden trees, and a menagerie of little green moss bunnies dotted around the room!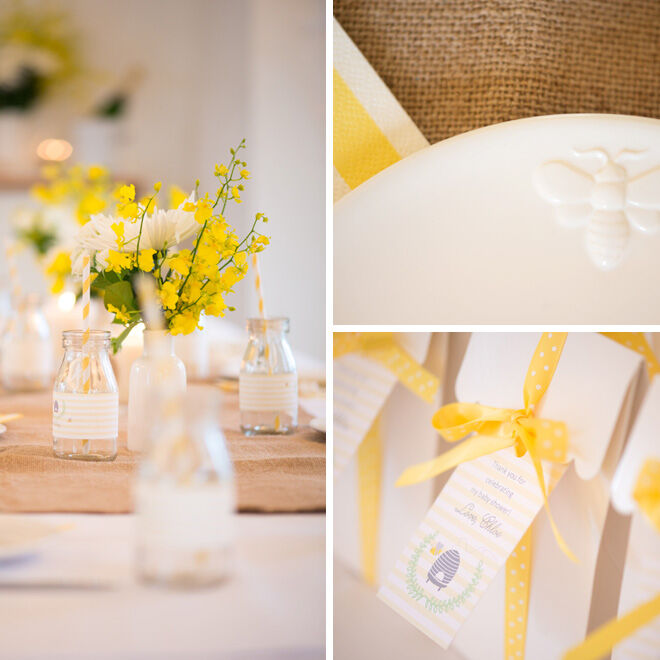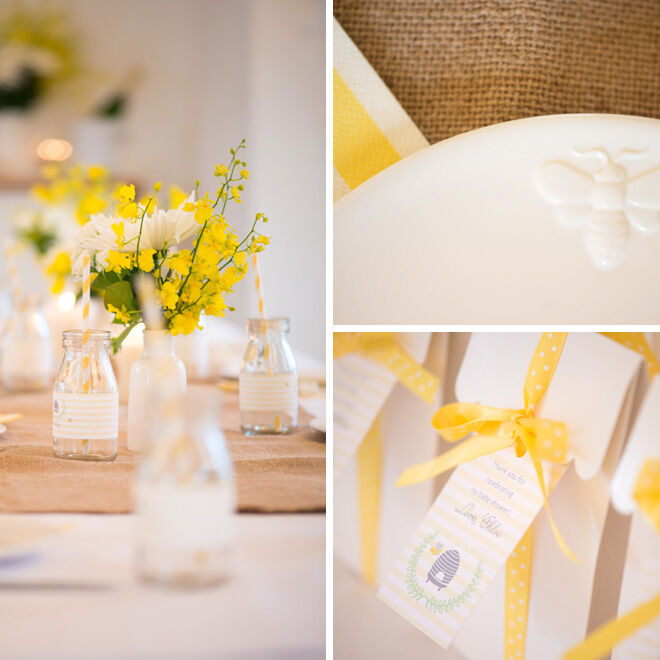 Tables were dressed with Ivory House bumblebee crockery from Mediterranean Markets (such a great find!), cottage-style floral arrangements and Emmelle 'Bébé Pur' soy candles, scented with pure baby powder to capture that gorgeous newborn smell.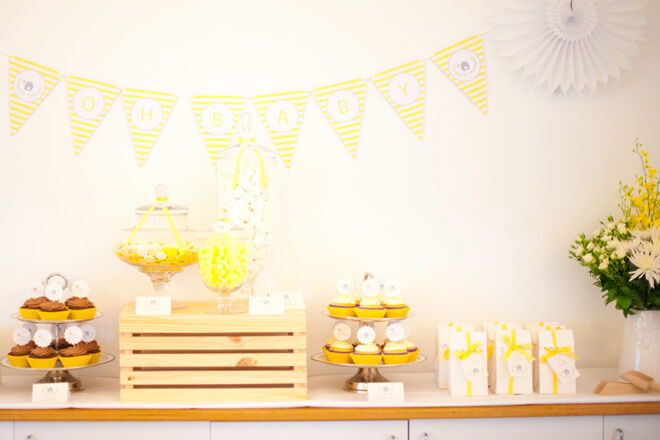 Finishing touches from The Party Parlour brought everything to life and added the frou-frou: giant yellow helium balloons, tissue pom poms, and a sweet lolly buffet, flanked by cupcakes from The Cupcake Queens.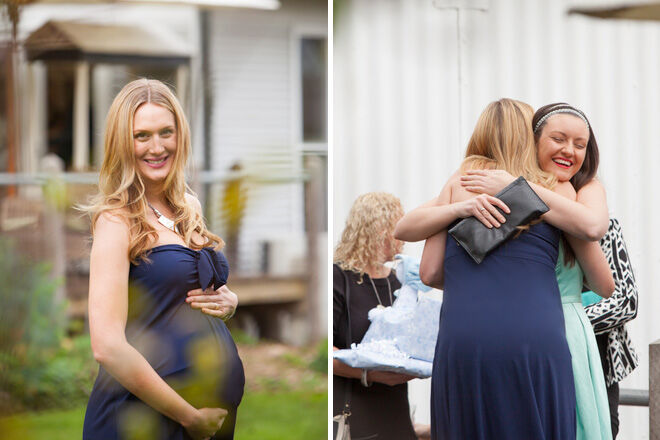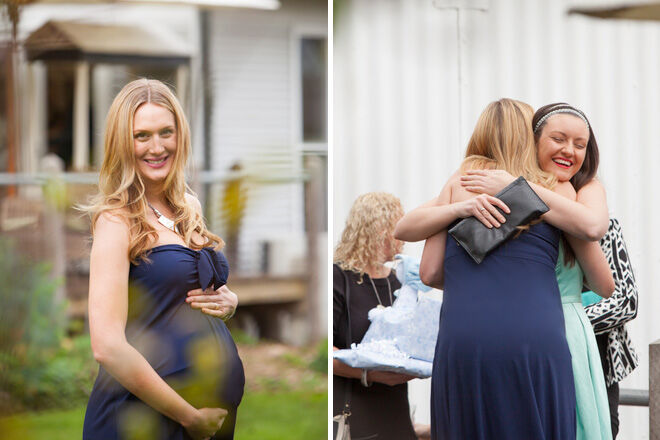 As the guests arrived, we lit the Emmelle candles and Chloe's friends and family were served champagne in mini milk bottles adorned with Love JK personalised labels. Suddenly the air was filled with the dual scent of baby powder and champers: the perfect combo for a baby shower!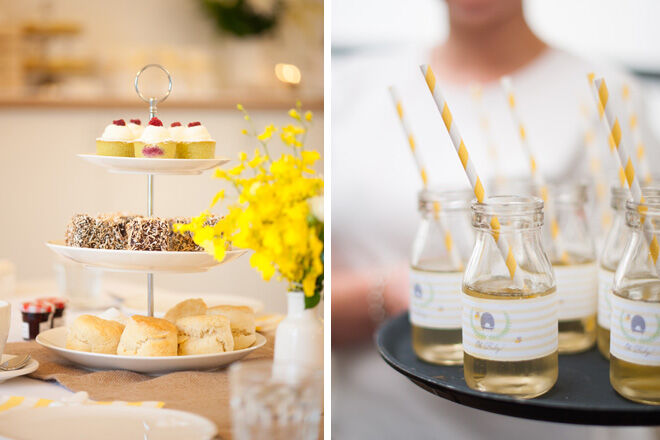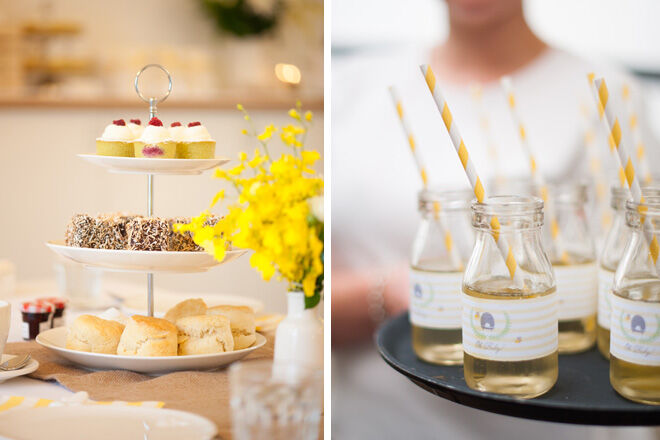 High tea by The Stables was a delicious concoction of tasty morsels including dainty sandwiches, savoury tarts, mini raspberry and pistachio tea cakes, mini lamingtons, lemonade scones, and free flowing tea and organic coffee served in generous Maxwell & Williams breakfast cups.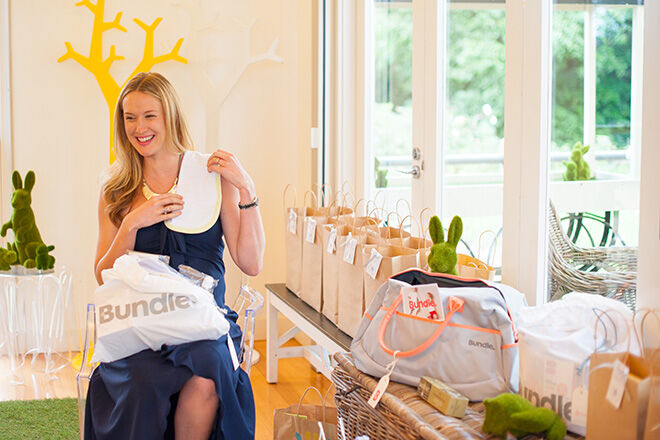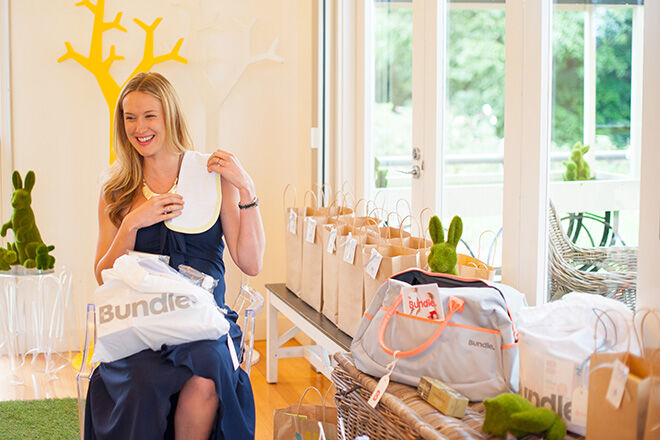 And of course, there were presents! Our gift to Chloe was a fabulous Bundle Bag (a favourite of Megan Gale and Rebecca Judd): a ready-packed hospital bag with all the essentials for Chloe and her baby's first days in the world. Filled with everything from from mini toiletries to nursing pads for mum; plus organic cotton baby clothing, nappies and wipes, baby toiletries, soothers and more.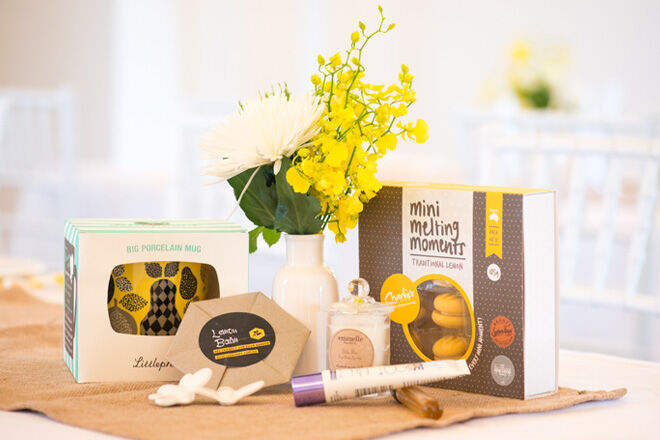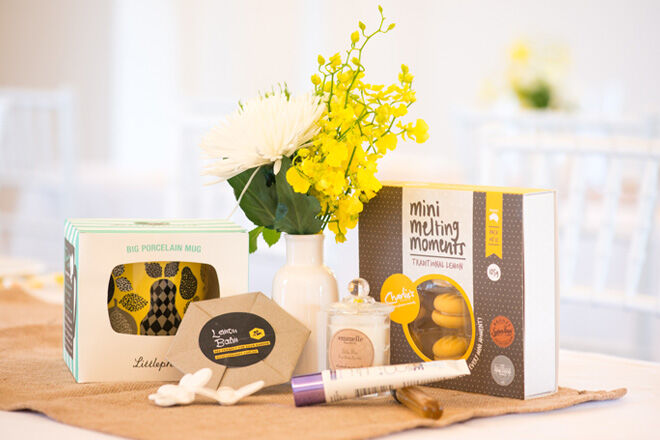 But it wasn't just Chloe who received the gifts. Guests took home boxed cupcakes from The Cupcake Queens plus a gorgeous gift bag full of bee-themed goodies: local honey samples and bee-friendly garden seeds from Melbourne Rooftop Honey, little porcelain bee magnets from Mediterranean Markets, Charlie's Cookies Mini Melting Moments, Emmelle Baby Pur scented candles, a gorgeous Littlephant porcelain mug, and L'Oreal Paris BB Cream (get it … Bee Bee!)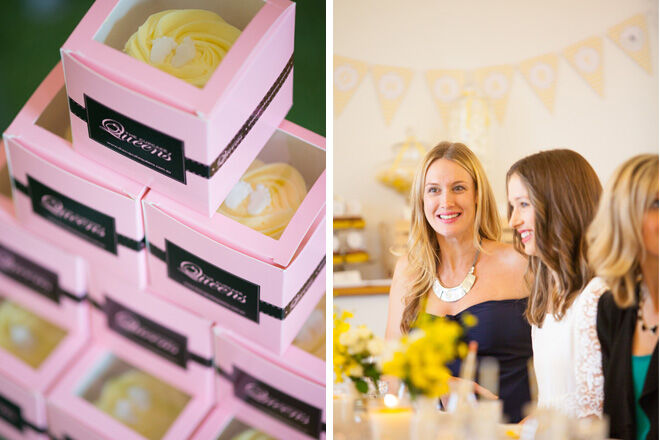 Photos from the day were captured by Clare and Grant from My Little Tribe, whose brilliant talent for immortalising fun and carefree moments shone through.
Congratulations, Chloe. We can't wait to hear the big news when Bumblebee is born!