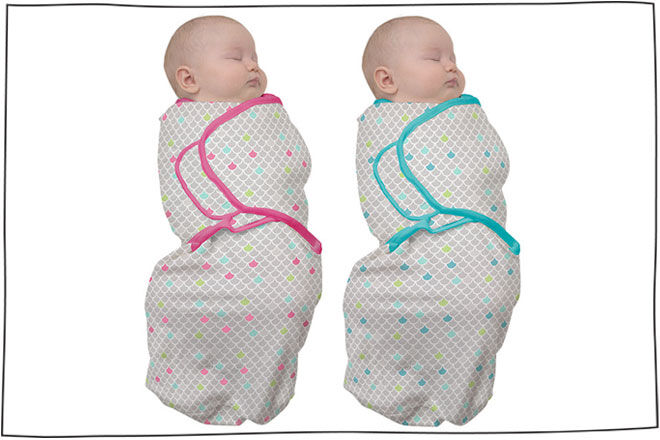 A sleeping, swaddled bub is a happy bub. But if wrapping just isn't your thing, it can be a little frustrating trying to get them in to the perfect position (especially at 3am!). Luckily, Baby Studio's new cotton Swaddlepouch and Swaddlewraps are here to help. Perfect for keeping bubs safe, warm and secure year-round.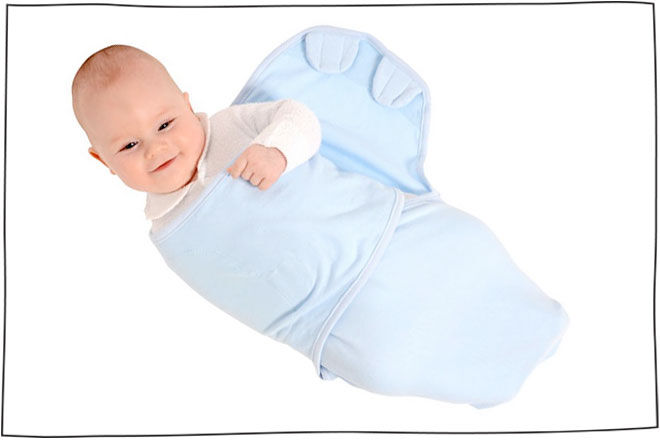 The clever Swaddlewrap ($25) will guide novice wrappers through to swaddling bliss with just three simple steps. This easy baby swaddle is foolproof. Place your little Houdini's legs in the leg pouch, fold the wrap around and secure with velcro. Voila! In seconds you'll have yourself a gorgeous little baby burrito that will (hopefully) settle down nicely for nap time.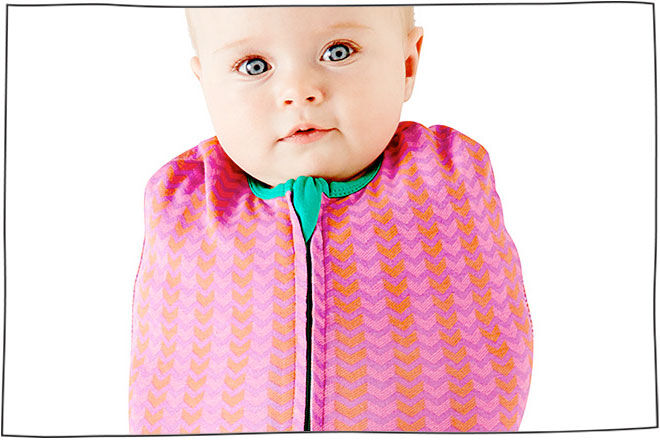 If you are looking for even more insurance that those wriggly arms won't get free, the Swaddlepouch ($25) keeps baby zipped up, with enough room to stretch and move but no chance of waking themselves up with scratchy fingers! The two-way zip makes it super easy to change nappies in the night without setting baby's arms free, and a soft zip cover keeps everything gentle against baby's skin.
The Swaddlewraps are available in three sizes to fit babies up to around nine months, and the Swaddlepouch comes in two sizes – fitting newborns through to approximately seven months.
We love the adorable designs that are sweet but also well thought-out to match modern nurseries: choose from on-trend bright chevrons and scallops; sophisticated grey and white patterns; or sweet bunnies, cherries and pears for a touch of whimsy. This is the ideal new baby present or shower gift … you can't really give anything greater to a new parent than the gift of sleep!
Available from Roger Armstrong