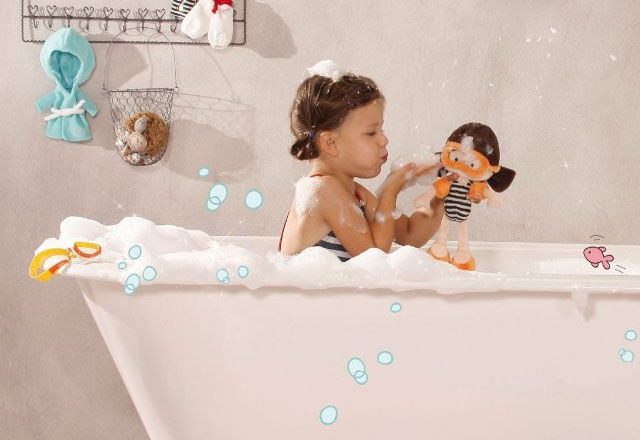 Kids love their dolls, and they like to take their favourite ones everywhere … including the bath. But if you've ever tried to empty litres of water out of a waterlogged baby doll and dry it off in time for bed, you'll know that only certain kinds of dolls can handle taking a dip! So we've searched high and low for our favorite bath dolls to join your bub in the tub.
1. Wrapped up and ready to go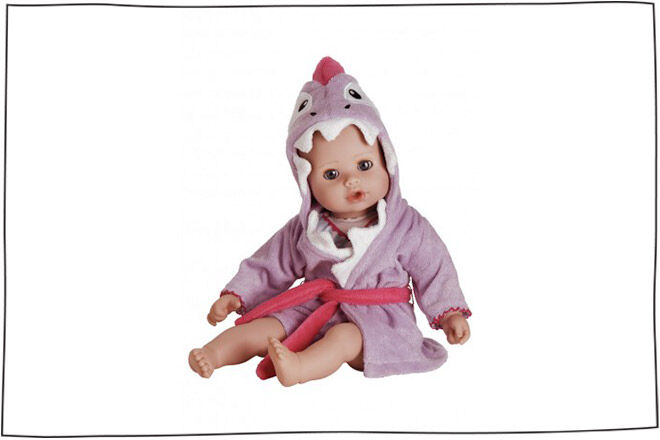 The Adora Bathtime Baby ($69.99) is the perfect partner for your poppets in the pool, beach and bath! These wrapped up cuties were made for water, and even come dressed in their very own swimsuit and bathrobe. Mega bonus; all dolls are machine washable. We LOVE it!
2. Bubbling beauty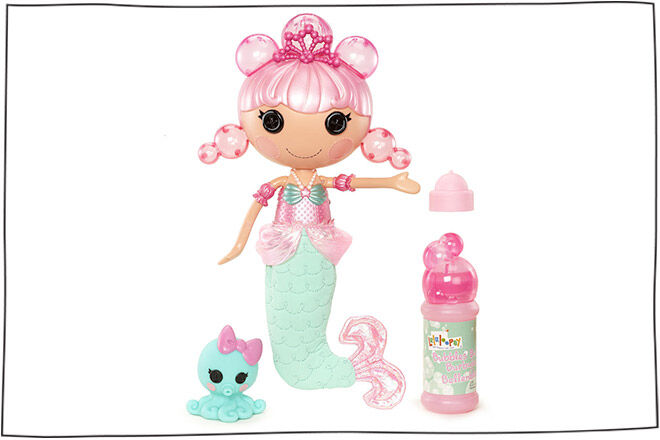 Everyone can have a ball at bath time with the Lalaloopsy Bubbly Mermaid Doll ($29.99). Let the little ones squeeze the mermaid with all their might and watch her bubble hair grow and grow! Refill the bubbles at home with shampoo or soap so the popping fun never stops!
3. Baby Born for bath & bed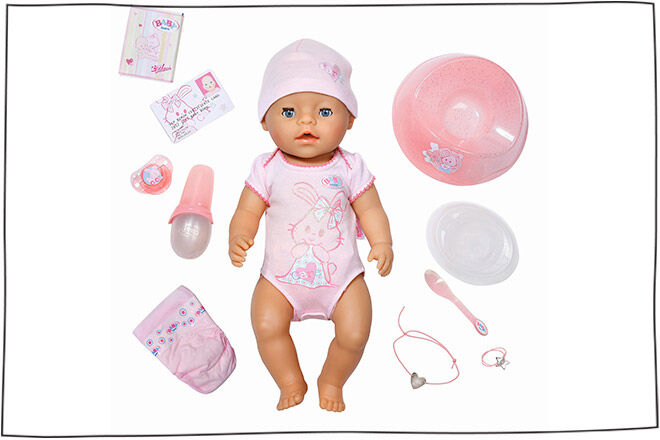 The Baby Born Interactive Doll ($48) will be your bubba's best friend during the night time routine. The Baby Born comes with 10 interactive accessories allowing your youngsters to feed their doll at dinner, bathe their doll at bathtime and tuck in together at lights out. The doll cries real tears too; lets just hope they both don't have bedtime tantrums!
4. Pretty as a princess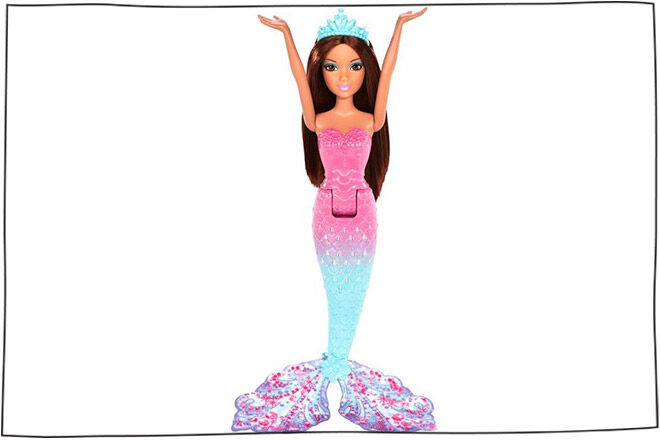 Barbie is always a firm favourite for lots of bambinos. Now, the pretty princess has magically turned into a beautiful Mermaid ($16). With a colourful costume, flashy fins and a twinkling tail, these Mermaids are bound to make bathtime more like playtime!
5. Born to bathe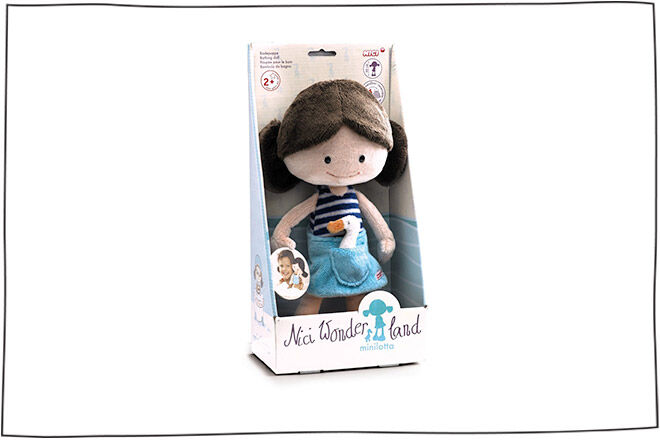 This is definitely one of our favourite bath dolls. Nici Wonderland bring us Minilotta ($39.95), and boy oh boy, was she born to bathe! Dressed ready to dive straight into action, Minilotta enjoys nothing more than swimming and splashing! Made from quick drying foam, you can also get accessories for her like floaties and a bathrobe.
6. Splash and Surprise!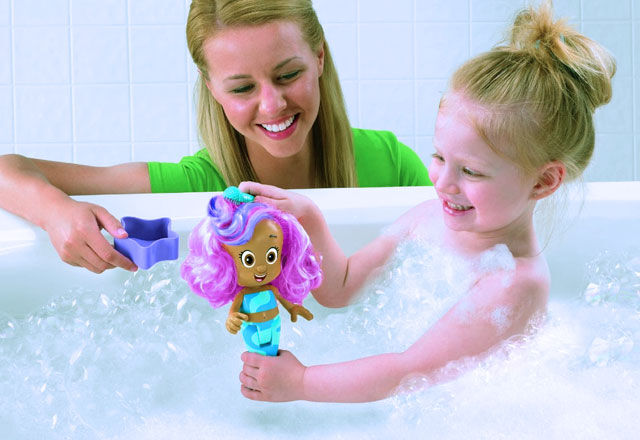 Splash by name, splash by nature. The Splash & Surprise Molly Bath Doll from Bubble Guppies ($29.90) definitely knows how to cause a few surprises at bath time. Watch Molly's hair change from pink to purple with a little help from some bubbly water. Turning 'bathtime' into 'hairdressing time' for the kiddies may just do the trick!
7. Dive right in!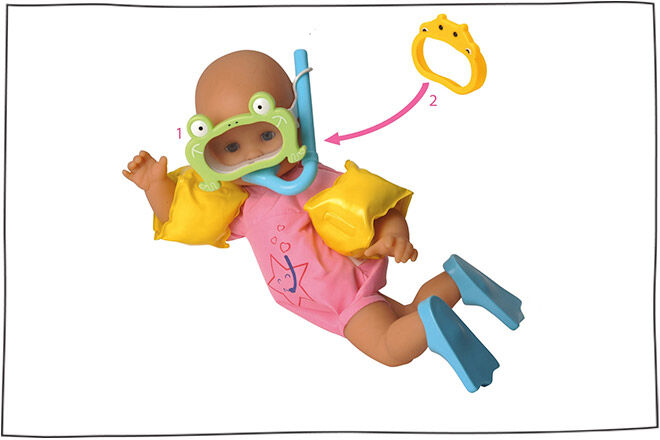 Set to swim? We think so! The Baby Bath Doll ($74.95) by Corolle comes with everything you could ever need for a  bathtime buddy. Made from bean filled fabric, this water baby dries in minutes, making it the perfect bathtime companion night after night. Bath dolls don't come more prepared than this.
8. Multi-coloured fun!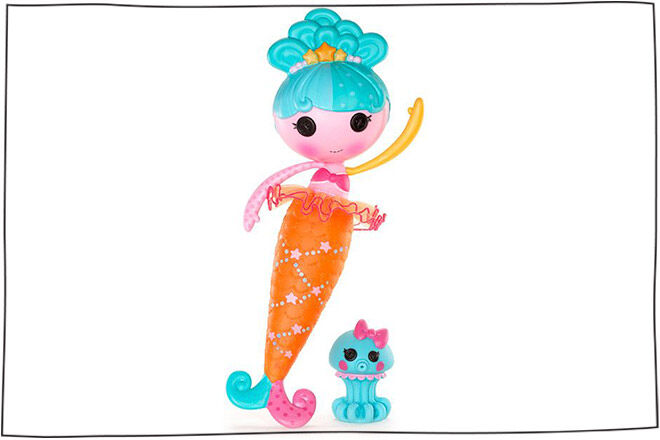 Lalaloopsy Mermaid Doll ($35) will brighten your bubs bathtime with her multi-coloured tail! Water Lily's magic makes bathtime wet and wild. Squish and squeeze her little jellyfish and watch out when water squirts from its mouth!
9. Lots of love for Lotte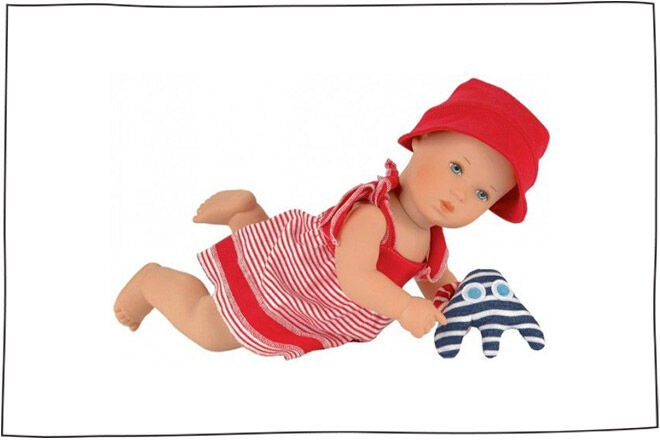 The Lotte Baby Bath Doll ($84.95) is as beautiful as she is unique. At the Kathe Kruse studios every doll made is one of a kind; from their hand painted eyes, to their super cute summer dresses. Made from high quality vinly, this little lady will withstand the messiest of bathtimes and playful pool games for years to come.
 10. A Mini Me for your Mini Me!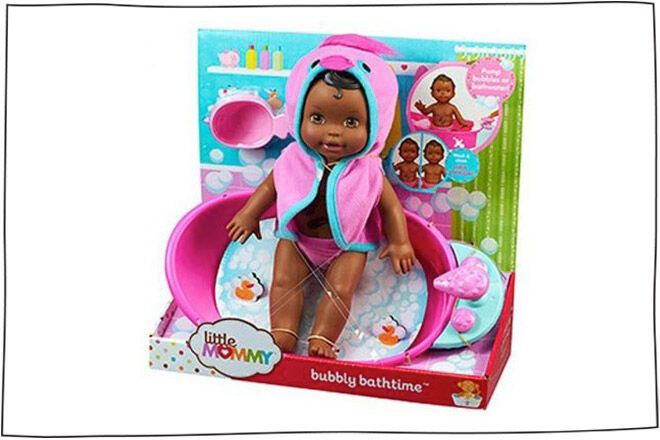 Little Mommy have pulled out all the stops with the Bubbly Bathtime Doll ($55). Show the little ones how to scrub-a-dub-dub and get them to clean her in her very own tub! The doll has heat sensitive skin; wash her arms with hot water and watch her spots disappear. And if that wasn't enough, the birdie bathtowel is just too darn cute!
11. Sleepy soulmate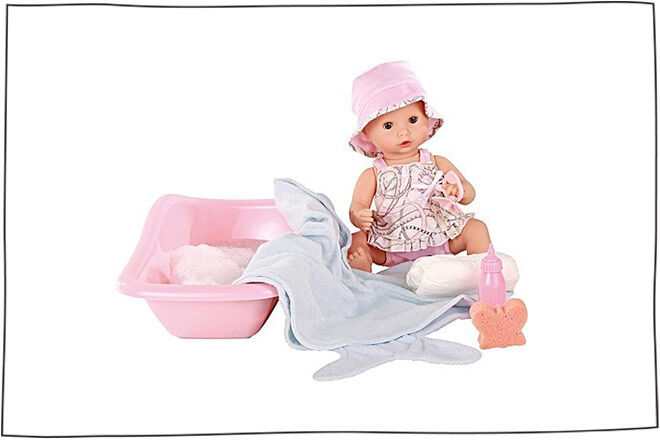 Sleepy Aquini ($79.95) from Gotz is the perfect doll for your little sleepy small fry. When bath time is well and truly over, let the sleepover commence! Aquini comes complete with her own bath, bottle, sponge, towel and diapers ready for bubba to put her to bed. Night Night.
 12. Bathtime for a baby boy
The adorable Bath Baby Boy ($69.95) from Corolle is coming to bathtime fun with his own rubber duckie! Made from quick drying material and a floating body, these super soft dolls are ideal for bath time. Hang them to dry with a special tab at the back of their neck and the bathtime fun can happen night after night.